How to Make Cool White Christmas Lights A Warmer White?
11-28-18, 02:17 AM
How to Make Cool White Christmas Lights A Warmer White?
---
Hello, all.
I am not sure as to where to place this question.There are so many areas to post. If this isn't the best spot perhaps a moderator can move it to where s/he thinks it would be a better fit.
So here is my goal. I have a bunch of Christmas string lights that are LED. I bought them on clearance a couple of years ago and they've never been used. Now that I have an idea to decorate for Christmas I wish I had gotten a warmer white. But now that I look back I don't think a warm white was an option. The sale was too hard to resist so I snagged a bunch of them. Here is my idea:
I was wondering if some type of exterior grade amber colored varnish might do the trick. I would need something that can stick to plastic since the body of the lights are made of this material. Here are the lights I have: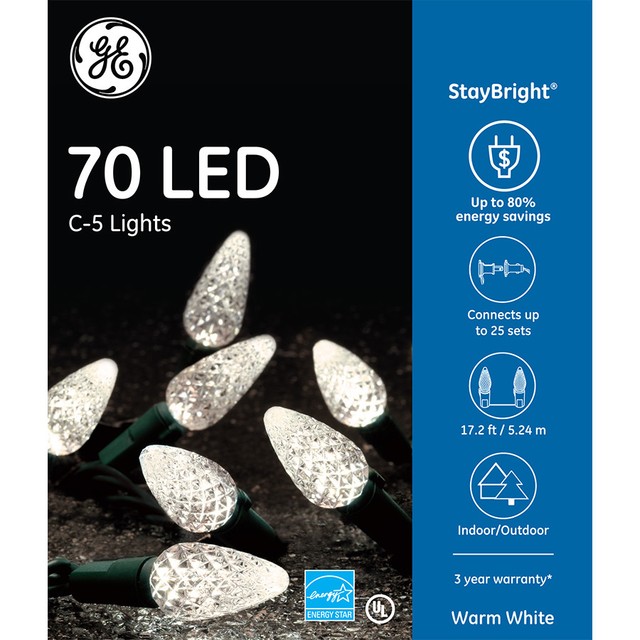 I'm simply trying to keep all of the white lights a warmer ivory color to recreate a more vintage look.
Does anyone have any suggestions?
Sponsored Links
11-28-18, 05:20 AM
It depends on what plastic the lenses are made of but with some you can dye them. Use RIT fabric dye and dip only the clear lens portion of the light into the dye and see if it takes.
11-28-18, 08:21 AM
In all honesty it's going to be cheaper, easier and a whole lot less mess just to go buy some new lights.

Replacing bulbs will probably cost more and attempting to dye or color them is likely going to not work.
11-28-18, 01:32 PM
Thanks for all replies so far. I have twelve of these sets and I plan to use all of them. That's 840 lights. It's not financially feasible to go out and buy new ones. I got each of these at a clearance price just after Christmas last year for less than $2 each! Right now they're currently $17 before tax. So no, I don't want to replace them with new lights.

I think I need something that will cure like a varnish and that is rated for outdoor use. I'm in the Pacific Northwest and it rains a lot here. I'd be concerned that a dye might eventually bleed right off.
11-29-18, 08:51 AM
Maybe a very light coat of off-white spray paint. Just enough to modify the color. Maybe even spray through some screen or mesh to reduce the amount of coverage. Unfortunately the effect will be non-reversible so test before doing all.
Posting Rules
You may not post new threads
You may not post replies
You may not post attachments
You may not edit your posts
---
HTML code is Off
---