Cleaning Up Basement Drainage
06-01-19, 07:56 AM
Cleaning Up Basement Drainage
---
Our late 1800s house has an unfinished basement that has a small trench in the around the walls to allow for water to drain to a low point and connect to the township's storm drain. (I refer to it as a 'French drain,' but realize it might not actually be a
true
French drain) After a couple of years of not really paying attention to it, there's been a build-up of mud and silt in this trench and the heavy rains of the past couple of days caused some water to make its way into the middle of our basement.
I had planned to use a trowel to scoop up the mud and silt and get down to the concrete slab, but it also feels like there are some places where the bottom of this trench is still soft. (I jab the end of the trowel into it, and it gives, whereas a couple of inches to the left or right, it clangs on the concrete).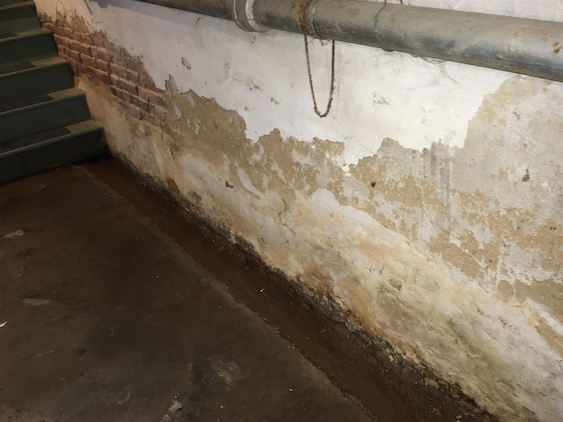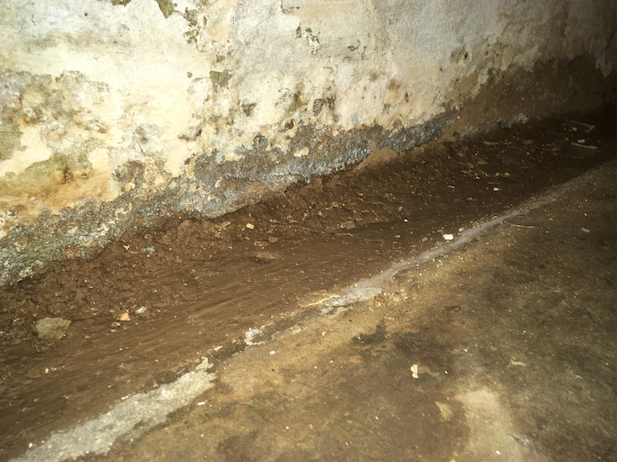 What's the best way to handle this? Should I buy some concrete and put a new layer of concrete down to make a new bottom of this trench, or is that a bad idea? Anything else I should do/consider? As you can see, there are some exposed brick in some sections of the wall just above the trench, and I'm not certain of the best way to "connect" the new concrete to the bottom of the wall.
Total novice over here, so basic, dumbed-down instructions are appreciated!
Thanks!
06-01-19, 12:46 PM
A bit of follow-up, there are definitely areas along the wall where the concrete from the floor/trench butts up against the brick wall, and then there are also spots where I can't feel any concrete and I feel like it's just dirt/mud/rock between the edge of the concrete pad and the wall.
Here's a shot of what it looks like before I started scooping the silt out: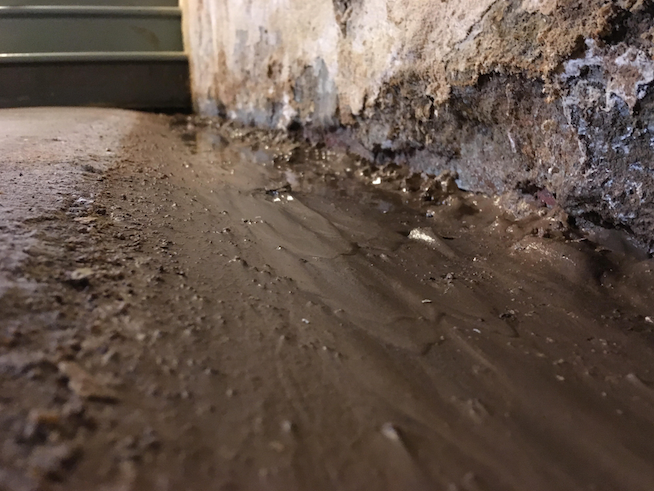 Here's that same section after I've scooped some away: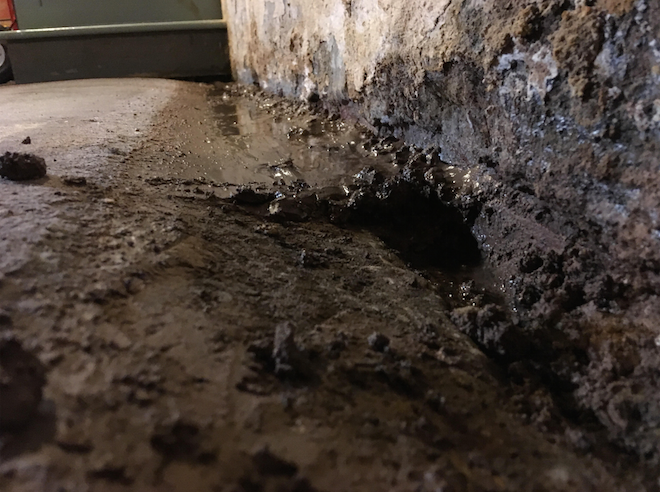 Here's the same section after I've cleaned it out: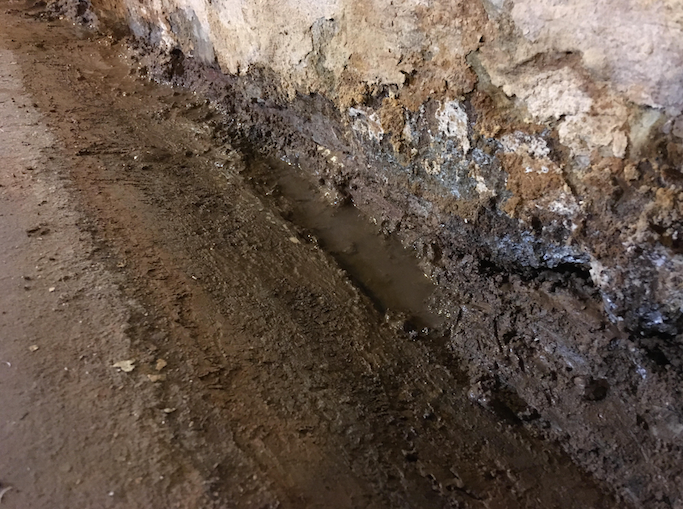 As you can see, there's still some standing water, and in that particular spot, it's not a "concrete" spot, but feels like it's just dirt/rock/mud between the edge of the concrete pad (on the down-slope towards the wall) and the brick wall itself.
Any suggestions?
06-01-19, 02:33 PM
Join Date: Jan 2014
Location: USA near Boston, MA
Posts: 2,039
The areas where there is no concrete may have been left open to allow water to bubble up from under the floor and/or wall. That is where the silt is coming from.
06-01-19, 04:52 PM
Join Date: Jan 2019
Location: Southern Arizona
Posts: 139
That appears to be a lot of dirt. I would start at the low spot/drain to the city and verify that you are actually draining. That amount of dirt anything could happen. If it is clogged not a real big deal use a drain plug on a garden hose
https://www.amazon.com/Cleaning-Blad.../dp/B000KKOZ6A
Might take some time and wear old clothes and glasses. Once your draining clean out the dirt to find your current state. Me thinks you need a pro to come by and stop the water outside with a real french drain. Baby this is going to be expensive, guessing. If you allow the water to continue in then your just degrading your foundation and in my opinion asking for trouble to drop by.
06-04-19, 06:26 AM
Interesting...was that an intentional technique when laying foundations/concrete slabs? It's odd because the opposite wall doesn't have any gaps, it's solid cement all along the entire wall. I'm a bit worried that leaving those gaps in the cement could be causing damage to the foundation with the water/silt running past it.
06-04-19, 06:29 AM
Thank you both for the feedback/advice.

I scraped most of the dirt away and it is draining all the way to the storm drain and out of my house at the lowest point in my basement. There are a few small spots along the wall where the water pools in the trench (maybe 1/4 to 1/2 inch deep), and these spots seem to be where the original cement on the bottom of the French drain is gone. So, now I seem to have two options:

1.) Keep an eye on it, and once a year dredge the French drain to get rid of any mud build-up.

2.) Put a new layer of cement down over the spots where the original cement has worn away, covering any of these "muddy" pools.

Any suggestions? Option #2 is obviously a lot more work, and I'm concerned about maintaining a consistent "down-slope" angle along the wall (about 40-50 ft long) to get it to drain to the storm drain.