Common maker wont work.
10-26-18, 07:40 PM
Common maker wont work.
---
Honeywell RA89A relay controls a circulating pump.
This relay doesn't expose C wire. I soldered my own.
When i connect a thermostat directly to RED, WHITE, BLACK (common) everything works.
Using a FAST-STAT common it does not, what could be the reason?
I bypassed the thermostat wire, wired everything at the relay, don't see how it can be done any differently.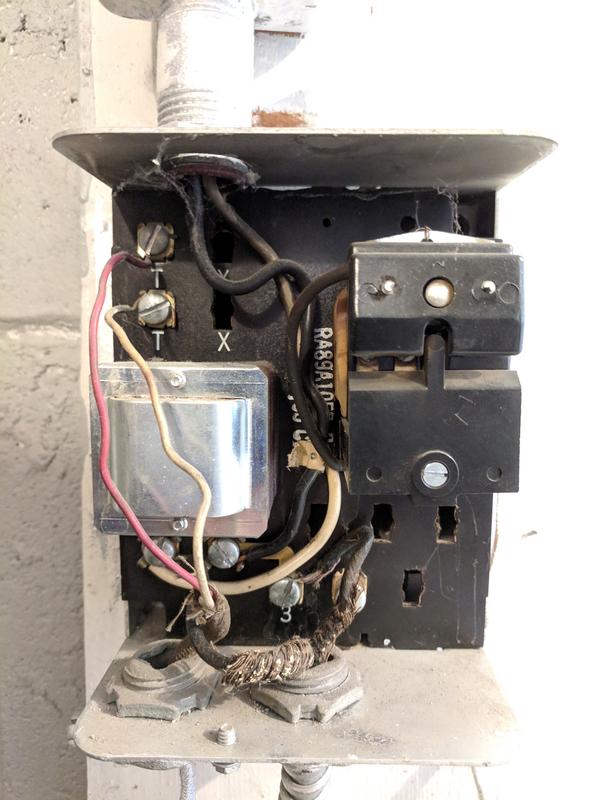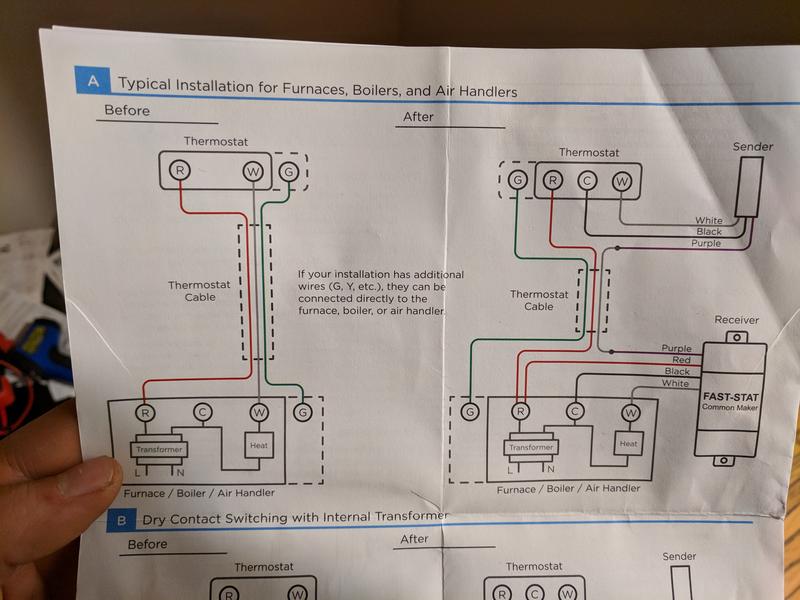 Sponsored Links
10-26-18, 07:52 PM
Welcome to the forums.

You took that control apart and soldered a black wire to the relay/transformer junction ?
If yes..... you need to measure between that and each TT terminal. The T terminal that shows 24vAC is R and the other is W.
10-26-18, 09:29 PM
I have recommended them to people but as a pro..... I just run a new cable.
So.... I can't advise you if that voltage is a problem.

Actually..... I think your problem may be that the transformer in that control may not be large enough to run the relay and your stat. It may only be a 5va or possibly 10va transformer.
10-27-18, 08:54 PM
Good job. Thanks for the update.
Posting Rules
You may not post new threads
You may not post replies
You may not post attachments
You may not edit your posts
---
HTML code is Off
---