Wood deck angular transition pieces
09-25-16, 06:35 PM
Wood deck angular transition pieces
---
I am building a walkway to a deck area.
The walkway is 32" in width from end to end.
I set a pair of 4X4 wood posts embedded in concrete every 4 feet, these posts are almost level with the ground. Then a pair of 4X4 are laid horizontally connecting to the posts. Then I used 5/4 X 6 wood decking boards to go between the 4X4s.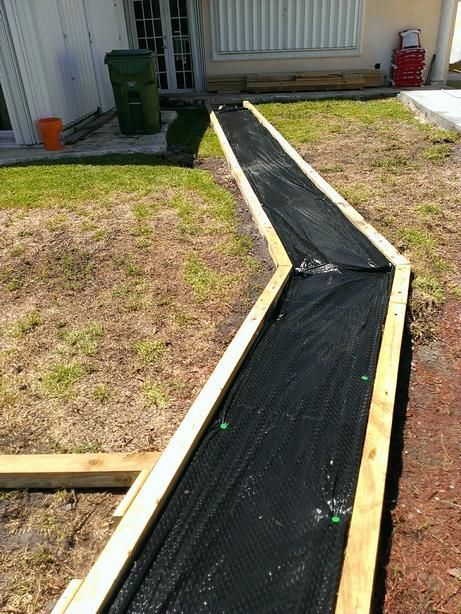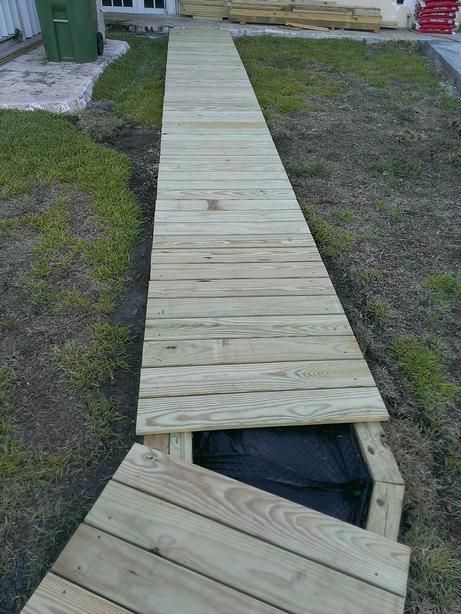 In the middle of the walkway I have to make a rather sharp turn - I won't bore you with details.
So when I laid down the deck boards I have to deal with this angular transition.
These 5/4X6 boards only comes in 6" (well 5-1/2") widths. Not any wider.
This is what I did.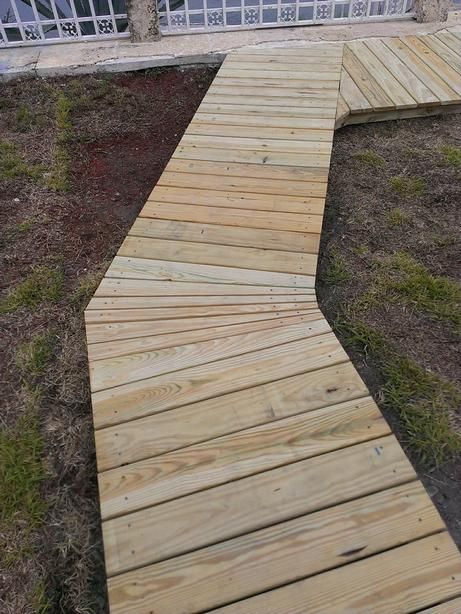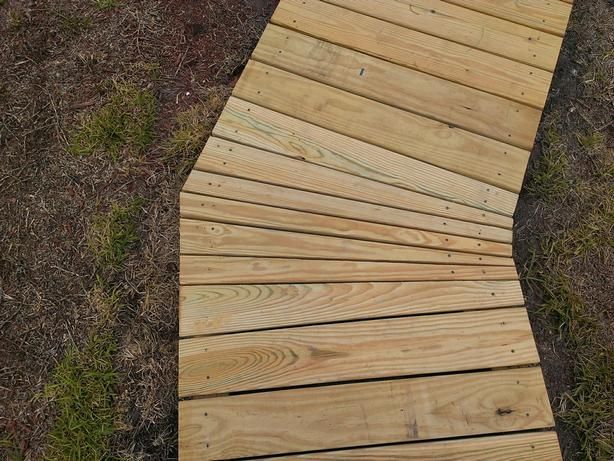 Looks kind of funny to me. Is there a better way to do this? If I can buy 5/4X10 or 5/4X12 I can make a bigger transition piece, but I can't find any.
Thoughts?
09-25-16, 07:24 PM
Yeah it looks fine. It could have looked differently if you would have started at the transition and worked out from there, instead of working toward it. But I think your solution is fine.
09-26-16, 06:00 AM
The project is finished. Quite often that's the important part. But I think the walkway looks nice and I doubt anyone else will notice anything.

If it still looks odd to you and bothers you the only thing I could suggest is to redo the tapered planks and make them more uniform in size. But I'd only consider redoing the boards if it really bugs you and you've got a lazy Saturday with nothing better to do.
09-26-16, 07:07 AM
Walk Way
---
The way you did it looks fine. I suggest you add a cleat to the bottom side of the narrow pieces. Make the cleat long enough to attach to adjoining full boards. The narrow pieces will weaken over time without some extra support.