stick ashpalt shingles to wood
09-29-18, 09:25 AM
stick ashpalt shingles to wood
---
I have this walkway thing I built which will span/bridge across a gully on the property. It's just three 4x4's (two along the edges and one down the center) for supports, with the 2x8s attached there as the planks. I want to attach some cut pieces/strips of regular roofing asphalt/fiberglass shingles to help as tread/traction should these planks get slippery from frost or ice or whatever. But I'd rather not have to attach the material with nails or screws or staples; instead I'd like to be able to adhere them to the wooden planks directly, if possible/feasible with some type of adhesive that should hold good and secure over time and out in the elements. Any suggestions/comments on what type of adhesive I might use for this? Liquid nails or something like that maybe, would that be good? I know there is adhesive made specifically to help bond shingles to other shingles but that's not what I'm doing. I just wanna adhere them directly to the wood as described. thanks.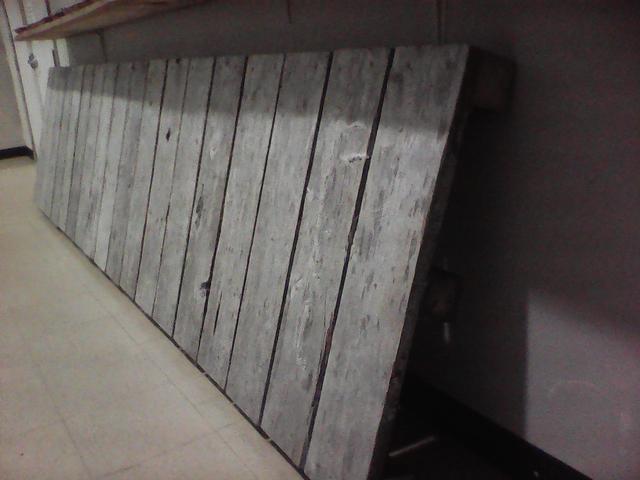 Sponsored Links
09-29-18, 11:19 AM
The few times I've done that type of job I've used the self adhesive traction strips. If I was concerned they wouldn't stay stuck I'd spray an adhesive down first. I don't know if a spray adhesive would work with shingles. If you use a liquid nail type product make sure it's rated for exterior [some are interior only]
09-29-18, 03:47 PM
I would do a test. Stick a few with Liquid Nails and stick a few with roofing tar. My bet is on the tar. But I recently got back from a trip up your way and all the shingles turned non slip were nailed down.
Posting Rules
You may not post new threads
You may not post replies
You may not post attachments
You may not edit your posts
---
HTML code is Off
---