cut roll of plastic netting stuff
05-21-19, 11:54 AM
cut roll of plastic netting stuff
---
I have this new 100-foot roll of plastic safety construction netting stuff used to cordon off work areas from pedestrians etc. It is 4 ft wide and I want to cut the roll in half so I'll have 2 ft wide rolls instead. Wondering about an easy quick way to cut through the whole roll without having to unroll it. I thought about a saw but pretty sure the teeth would grab while I'm trying to cut and I'd be fighting it. Maybe a fine-tooth saw I suppose but still I'd bet I'd be fighting even that. any suggestions appreciated.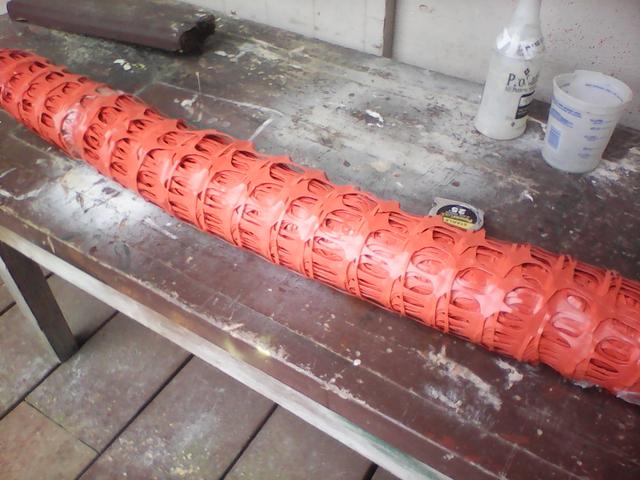 Sponsored Links
05-21-19, 12:48 PM
If you have a chop saw I would just whack it in half. If using a circular saw I'd use the finest tooth blade I have turned backwards. It will cut slower but you don't have to worry about it catching, sucking in the fence and risk hurting yourself. If using a hand saw I'd just cut it with whatever I've got. Wrapping the cut area tightly with tape or stretch wrap can also help.
05-21-19, 01:32 PM
Sandwich it tightly between two small pieces of plywood. Compress it and hold it in place with screws. Then saw it.
Probably just screw the plywood as you mention into the wooden workbench like I have pictured there, then probably just saw the roll (when compressed) with a regular handsaw probably?
Posting Rules
You may not post new threads
You may not post replies
You may not post attachments
You may not edit your posts
---
HTML code is Off
---