What size rivet grip range?
12-18-19, 09:21 AM
What size rivet grip range?
---
I'm going to be riveting 1/8'' thick material onto a 1/4'' thick diamond plate. So 3/8'' or so thickness. Going to use blind rivets. What grip range should I get? Do I get something with .375 being the high number of the range or the low number?
Sponsored Links
12-18-19, 09:56 AM
A good rule of thumb is to add 1/8" to the length of the materials being fastened. So you would want a rivet that looks like it's at least 1/2" long. This assumes your materials are tightly held together as you insert and squeeze the pop rivet gun. If for some reason you needed rivet to help squeeze, you need to get a slightly longer rivet.

If you are looking at a range chart, your low number would need to be slightly smaller than 0.375 or else it may not squeeze tight enough. In other words you don't want the rivet to stop compressing before it's tight. So a range from say 0.5 down to .300 would be smart.
12-18-19, 10:23 AM
You'll have to get more specific than that. Each type of rivet has it's own pro's and con's depending on what you are doing and what loads you want it to hold. Tri-fold rivets are good where your bottom material is soft and would normally need a washer to prevent the rivet from pulling through. But, they aren't necessarily stronger than your garden variety rivet. If you want strength I would look at something more like a Cherymax, Magna-Lok, Q style or some other solid core structural rivet.
12-18-19, 03:43 PM
Join Date: Oct 2012
Location: Northern NJ - USA
Posts: 59,231
That would require minimal strength. If you do go with a standard rivet.... get the ones with the steel pull as opposed to the aluminum pull. They will set tighter before shearing off.
12-18-19, 04:54 PM
Join Date: Oct 2012
Location: Northern NJ - USA
Posts: 59,231
Good idea on the washers. You wouldn't want the head to pull thru the anti slip material.
12-19-19, 09:07 AM
Would a rivet screw be an option? They are available with flat or domed head on either or both sides and they come in different grip lengths.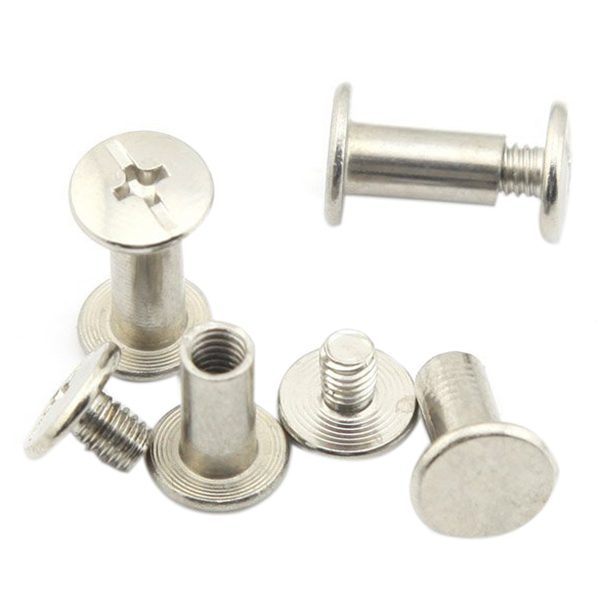 There are also what I call double headed push rivets (sorry, I don't know what everyone else calls them).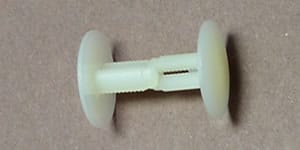 12-19-19, 10:03 AM
The diamond plate is a transition plate at a bottom of a gangway ramp on a dock. It is quite heavy and trying to access the underside to place washers, or rivet screw option as Pilot Dane suggested aren't an option.

I should have stated the scenario more thoroughly in my OP.

Thanks for the suggestions though.
12-19-19, 10:55 AM
If the diamond plate is on the bottom and soft rubber/plastic mat is on top then most any pop rivet will work. The broad head of the rivet will spread the load on the soft material while the aluminum will not allow the bottom side of the rivet to pull through.
Posting Rules
You may not post new threads
You may not post replies
You may not post attachments
You may not edit your posts
---
HTML code is Off
---