Recommendation to retrofit sidelite storm windows
10-10-16, 07:42 AM
Join Date: Oct 2007
Location: Collingswood, NJ
Posts: 24
Upvotes: 0
Received 0 Upvotes on 0 Posts
Recommendation to retrofit sidelite storm windows
---
Hi,
We have an old (1920s) home with an original door, sidelites, etc. The exterior was aluminum sided probably in the 60s or 70s, and we like the look of the wide, smooth siding When that was done, the trim was also cladded, and all is in good shape.
We replaced the storm doors on the original wood doors, as the wood doors are in great shape. There were sidelite storm windows long ago, and the frame still is in place, in great shape...
So, Id like to get some new sidelite storm windows made, and then put them into service in the same frame that is there. Of course, I intend to fully scrape, sand, caulk and paint the actual sidelites first!
The framing material I intend to use is shown in the pictures below. It is fairly thin and Im not sure it can be drilled through without ruining it. Also, I intend to use tempered glass for these.
Here are a few pictures of the situation: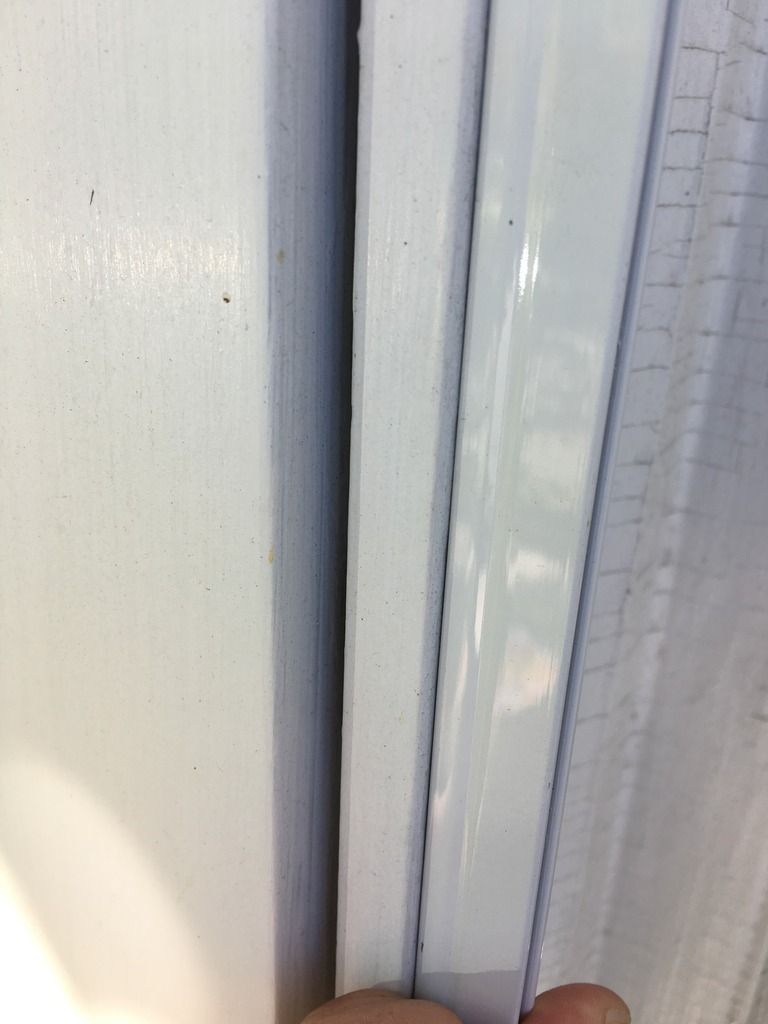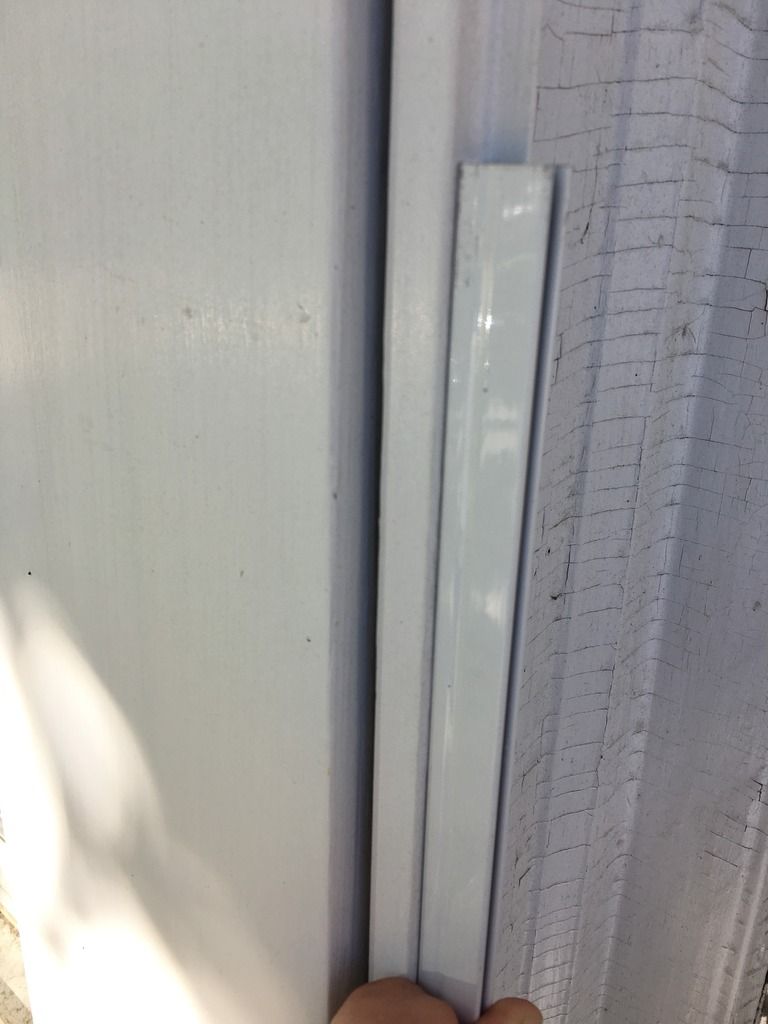 Any recommendations? I guess the whole old frame could be removed, the storm glass be cut just undersize of the actual opening, and then some PVC wood or similar be used to hold them in... But that seems like a lot of work/risk, when the frame is already there.
Thoughts/recommendations?
10-11-16, 04:07 AM
The material you show is rolled aluminum and pretty thin. If you plan to screw them in place you must be careful to stay away from the edge of the glass and not tighten the screw too much. I believe that this sash is made for single strength (3/32") window glass. Since you must use tempered glass, the thinnest available is 1/8". I would suggest you have the frames made of extruded aluminum.