Freezer - ice build up
10-15-18, 05:31 PM
Freezer - ice build up
---
All,
wife sent me this pic of our freezer. Seems to be ice build
up. She said she doesnít see anything wrong in the fridge.
Whatís the first thing that comes to your mind when you see this? Itís a GE PFSS9PKYASS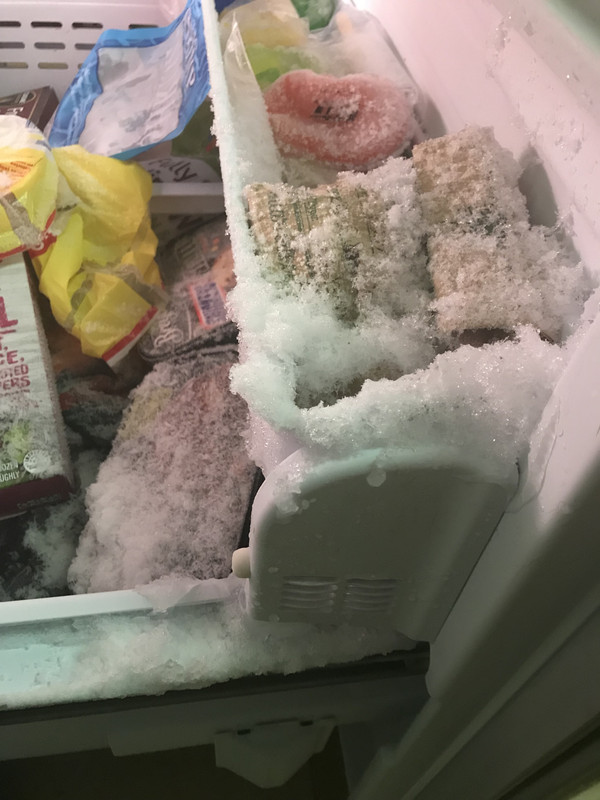 Upvote
10-16-18, 12:00 AM
Join Date: Oct 2012
Location: Northern NJ - USA
Posts: 60,749
That's caused by warm air infiltration from a poor/defective door seal.

You can use a dollar bill between the sealing surface and the gasket in several places around the door. The bill should require a good tug to get it to come out.
Upvote