How to route coaxial cable on roof?
01-21-17, 12:57 PM
Join Date: Jan 2013
Location: Warren
Posts: 11
Likes: 0
Received 0 Likes on 0 Posts
How to route coaxial cable on roof?
---
What kind of fasteners should I use to route the coaxial cable to the gray cable box seen at the far right behind the bushes? Will some kind of adhesive backing plastic 3m hooks hold? I was thinking of running it along where the brick meets the roof, and then down to the cable box. I'd prefer to not drill into the brick. Eventually I'll move the antenna to a higher point on the roof, but I wanted to see what I could pick up real quick with the antenna in this position.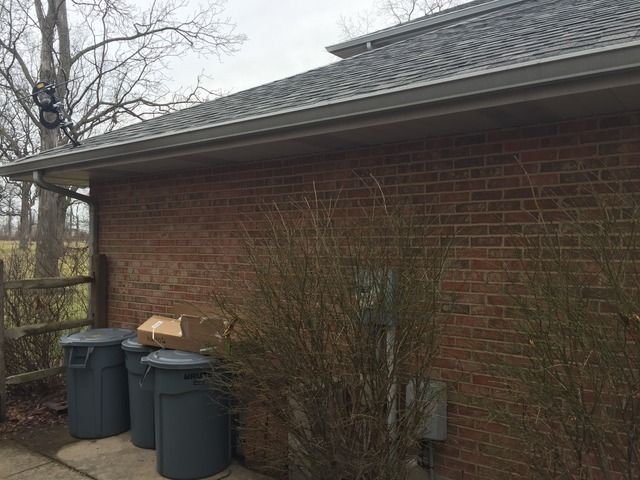 01-21-17, 01:25 PM
Join Date: Oct 2012
Location: Jersey
Posts: 70,925
In that application there is no need to fasten the coax to the roof. Bring it under and attach it to the soffit. If I was called in to do it I'd fish it thru the soffit which is hollow.
I use clips like these which make it easy to fasten the wire in many places.
They both require a single screw but in your case the metal ones can slide behind the edge on the soffit with no screws.