What do you call the different types of brad nails
02-20-18, 12:52 PM
What do you call the different types of brad nails
---
There seems to be two types of brad nails, one is round like a normal nail, the other is like a staple but is I shape not U shape.
Type 1:
type 2: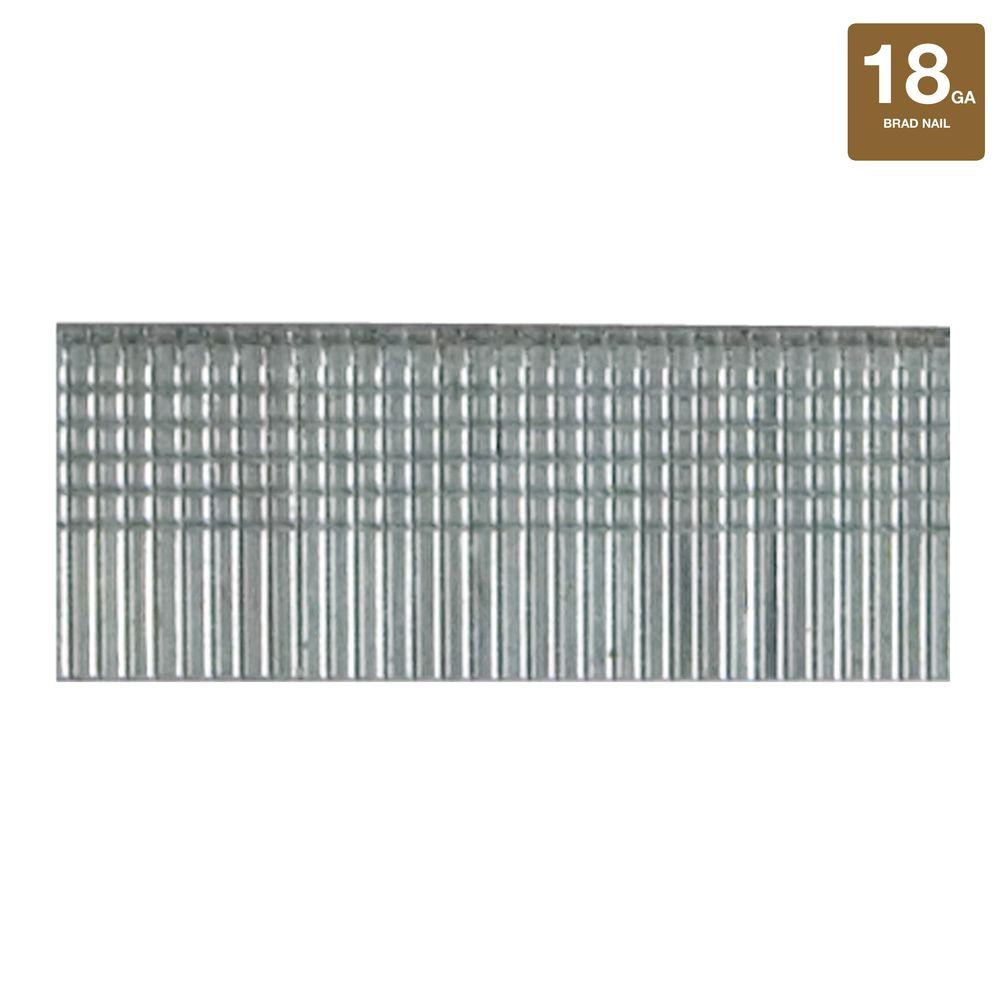 Do they have different names, how can you tell which nailer can use which type of brad nails?
02-20-18, 01:10 PM
Hi GC, long and short, couldn't resist that. The "L" shape are made that way to fit the gun they are used in, strip nails I think. The shape is not unique to any particular application that I know of.

Bud
02-20-18, 02:32 PM
Type 1 goes in with a hammer, and has the shape of a finish nail, but looks a bit large for a 4, 6, or even 8 pd, hard to tell the scale, and looks like it might be coated, so possible a casing nail. Type 2 goes in with a pneumatic nailer, and I often refer to any pneumatic nail without a head as a pin nail, but have been told otherwise by some who equate pin nails to just certain sizes, so maybe it's a regional thing. Penny is the most common measurement for the diameter of a nail that you drive with a hammer, whereas gauge is the common term for pneumatic nail diameters. And most pneumatic nailers will accommodate a range of lengths within the same gauge. What are you trying to do? There are a variety of manufacturers and types of nailers, with a fair amount of crossover between nails, but not always, so with a pneumatic nailer you want to know what size nails you want to use when you buy it, and then to know what nailer you have when you buy nails for it.
02-20-18, 02:57 PM
I would add that you can't drive brad nails with a hammer, they are a lot thinner than the same length penny nail.
---
Last edited by marksr; 02-21-18 at

02:53 AM

. Reason: thanks Vic!
02-20-18, 04:20 PM
Mark...I think you mean, "You can't drive brad nails with a hammer". I use a hammer on finish nails all the time if I just have a few to do. And actually, I use a small hammer for brads or hold them with needlenose pliers.


GC, the problem is you are showing 2 different types that require 2 different methods. Your top pic is a finish nail made for manual driving. (Possibly a brad, but can't tell from the pic with no scale. Since it looks to be galvanized I'd say finish) The bottom is for use in a pneumatic gun and is probably a brad nail because of the apparent length and grooves under the head. Of course finish nails for a gun can look similar to that, so you need to know gauge and length. That could be a 16 ga finish or an 18 ga brad. Again, no scale for comparison.