Location of Japanese maple
01-19-16, 09:56 AM
Location of Japanese maple
---
Will this tree be okay in this location? Or should I say will the wall be okay?
This tree has done great over the last 4 years. I just built this wall and I'm wondering what impact the roots will have on it. I know these roots tend to be non intrusive, can I leave it in place or do I have to move it ?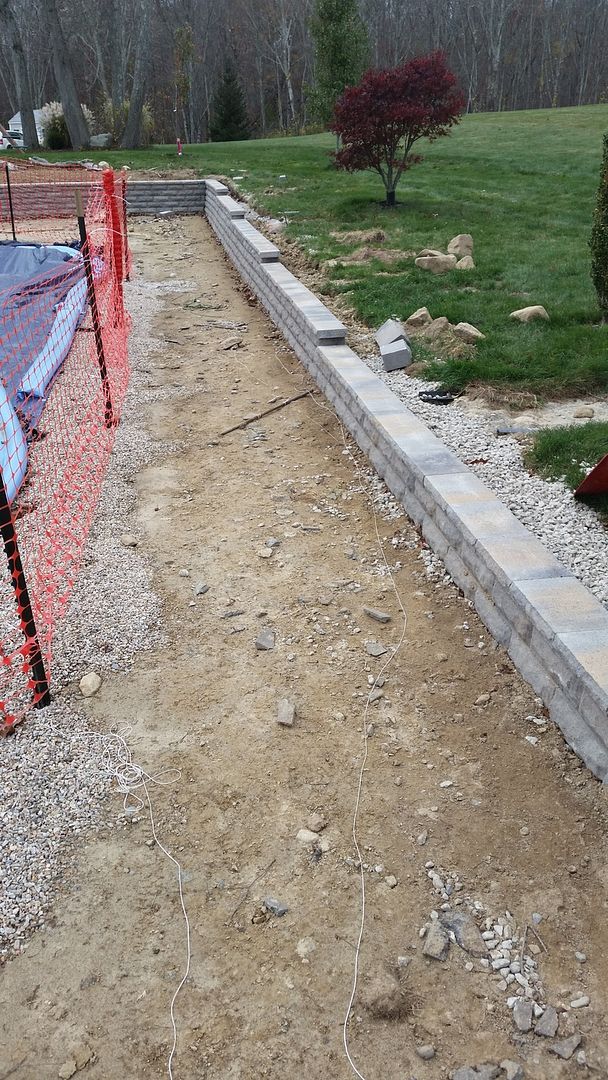 01-19-16, 11:31 AM
I have never had trouble with tree roots in a dry stacked retaining wall. usually roots go out seeking water. The clean gravel behind the wall for drainage makes it a very uninviting place for roots to go. If you don't have good drainage behind the wall then it might be an issue.

I have my fruit trees planted on a 6ft wide terrace with retaining wall below and above. Even with 15' tall trees so close I've never had any wall blocks move or seen roots protruding through.
03-03-16, 11:12 PM
When I bought my house, I inherited a huge tree. The previous owner had planted a tree next to the front gate and concrete wall (not as thick as yours).

I hated that tree because it lifted the concrete pathway. Lucky enough, it did nothing to the concrete wall but lifted the concrete pathway at least 4 to 5 inches. I had the tree removed after 1 year of residence. The tree was at least 25 feet high. The roots stretched out more than 25 feet as we found out when we put in our sprinkler system. We eventually took out the concrete pathway too.

Pilot Dane maybe right in the sense that the root system will seek out for areas with water. If it was me, I would keep the branches under control. The good thing is that your wall is low. Our wall is 6 feet and if it falls over, it becomes a liability.

BTW... you are so lucky to have such a huge backyard. I have never been to Massachusetts. I just came back from a vacation (Vermont, New Hampshire and Maine) during the foliage change. It was awesome up there. Will be backup there again next year.
---
Last edited by WRDIY; 03-03-16 at

11:40 PM

.