Cutting down a tall stem of bamboo
08-23-16, 10:05 PM
Cutting down a tall stem of bamboo
---
I have some bamboo near the back fence. Some of the larger shoots up to 35'.
There is a particular stem, that is brushing against one of the fence posts, as the wind blows it's nudging the post and now after a few months the post is no longer standing straight. This stem is about 35' tall.
the stem on the left, if you look closer, you can actually see the skin of the bamboo being rubbed off by it's banging on the fence.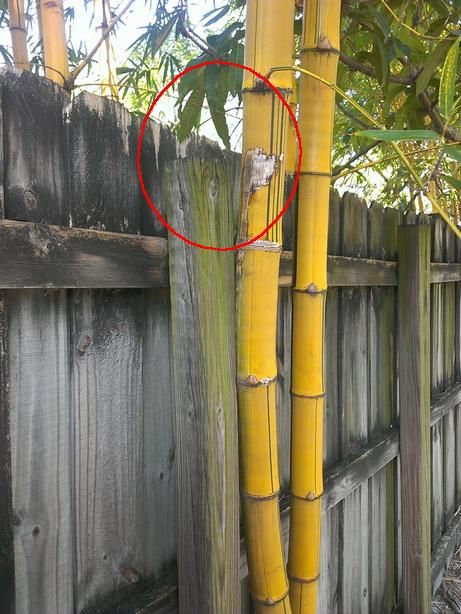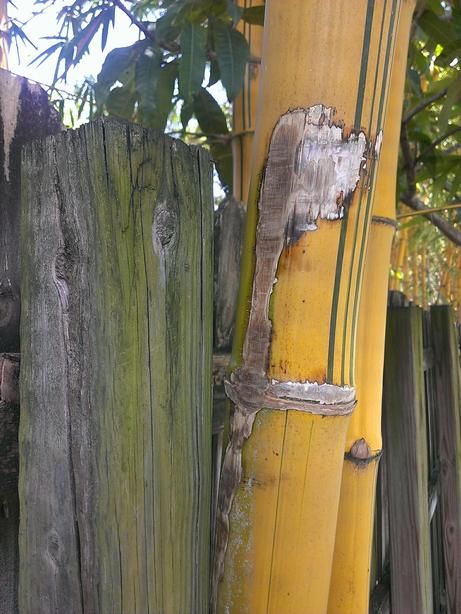 far view: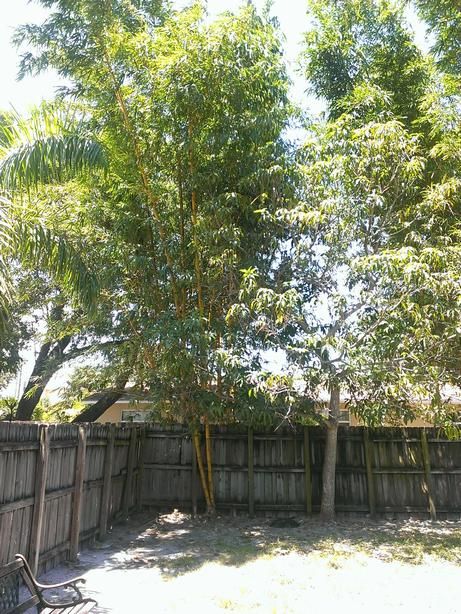 I traced the stem in question in blue. The fence is 6' tall.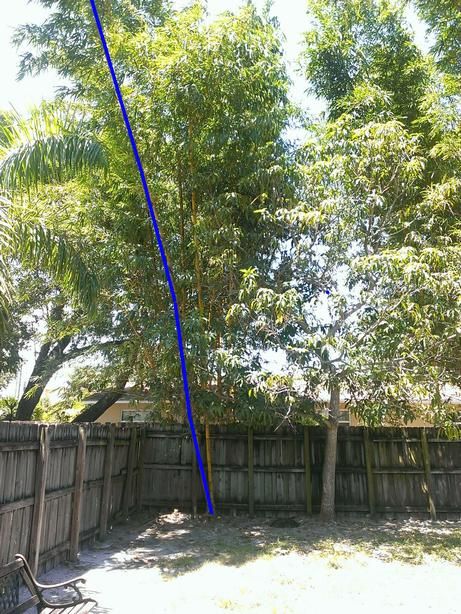 I am thinking about cutting this stem of bamboo at it's base with a sawzall. At it's thickest it's about 3.5" in diameter. If I cut it and it falls is it something to worry about? It's just a single stem if it falls onto the fence will it do any damages? It should be fairly light as it's skinny and leavy on top...
Sponsored Links
08-24-16, 04:37 AM
Of course you have to be concerned with where it falls. You need to insure that it fall in a safe direction. It probably won't hurt the fence if it hits it but you still have to be careful where you drop it. You can have a helper pull on it as you cut or for extra leverage you can tie a rope up as high as you can reach.
08-24-16, 08:08 AM
Cutting Bamboo
---
Your main main concern other than controlling the fall of the stem and top will be avoiding damage to the other stem when you cut. You will not be able to cut all the way through from the left side because the stem will pinch the saw blade and stall the saw.
Posting Rules
You may not post new threads
You may not post replies
You may not post attachments
You may not edit your posts
---
HTML code is Off
---