Cutting an 8" hole from mirrors mounted on ceiling with existing holes
09-04-16, 10:19 AM
Join Date: Oct 2005
Location: Florida
Posts: 1,592
Cutting an 8" hole from mirrors mounted on ceiling with existing holes
---
I have a question about cutting circular holes on mirrors already mounted on the ceiling.
So basically I have a ceiling with sheetrock, then 6" holes were cut on the sheetrock with recessed lights installed, then mirrors were glued under the sheetrock, then wood trims to make kind of a series of tray ceilings.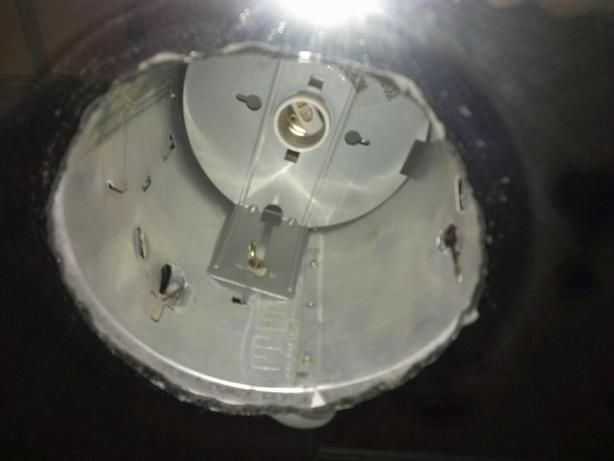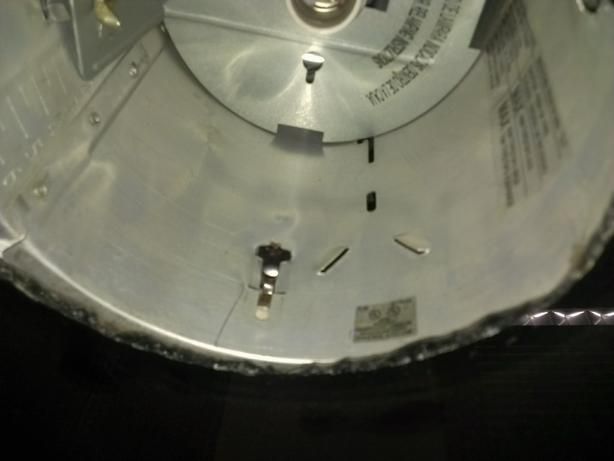 Bottom line, I would like to cut new holes larger in diameter in the mirrors. The existing holes are 6". I would like to cut an 8" hole.
I have seen adjustable circular glass cutting tools that looks like this.

Attach to center with a suction thing, then score a circle around the glass. Then tap gently until it breaks all the way around.
In my case I have no glass in the middle to attach to, but I am thinking I can fashion something if needed...then make the score all the way around. I can only tap on one side, not both...I have no access from the attic due to limited head room, plus the sheetrock and housing would be in the way anyways.
Would a circular cutter work in this case? If not are there other Mission Impossible or James Bond gadget with laser beams that may work?
I don't want to get too deep into the reasons behind this project, but if you are curious you can read a related thread in electrical & lighting even though the solution has nothing to do with electrical or lighting.
http://www.doityourself.com/forum/li...d-ceiling.html
09-04-16, 11:14 AM
Join Date: May 2015
Location: USA
Posts: 3,105
The only other approach I can think of besides the circle cutter is to grind the opening larger with a glass grinder. Don't know enough about the process to know if it would be practical to do it with the panels in place; a good glass shop should be able to advise.

I'd probably buy a mirror of similar thickness and try the circle cutter (twice, one to make a hole, once to make it larger) and see how it works.

I assume the mirrors aren't made with safety glass because then I think you would be out of luck.
09-04-16, 05:49 PM
Join Date: Oct 2008
Location: New England
Posts: 9,460
I would definitely ask a glass shop for an estimate. The chances that you will cut all of those holes without destroying at least one mirror is slim. My guess would be, they won't want to do it. That would tell you how successful you can expect your efforts to be. I cut glass for a carpentry shop 50 years ago (not a lot) under the guidance of some old pros, but never never developed the skill to even approach what they could do. To cut a circle as you want, very difficult.

Bud
09-04-16, 06:07 PM
Join Date: Dec 2004
Posts: 26,833
I'd assume a mirror like that would have been made from tempered safety glass since it would kill someone if it ever broke and fell. If that is the case, any attempt to cut the glass would probably shatter it into a thousand pieces.
09-05-16, 06:46 AM
Impossible to do. To use a glass cutter requires the cut to be tapped from the opposite side of the glass, which is impossible in your case. The only option might be sandblasting.
09-05-16, 08:48 AM
I read both threads, I also don't see anyway to do this.
I would say all the crown needs to come off, mirrors removed and replaced with new and the crown reinstalled.
You stated the cans are hard to remove, but they will come out one way or another.
You are then at the mercy of the glass hole diameter and would have to choose a light based on that.
Juno Lighting has the most flexibility as far as ceiling thickness from my experience.