Wiring surround sound speakers on ceiling
02-16-17, 04:36 PM
Join Date: Jan 2013
Location: Warren
Posts: 11
Likes: 0
Received 0 Likes on 0 Posts
Wiring surround sound speakers on ceiling
---
I'm trying to mount some rear surround sound speakers from the ceiling/wall and I'm not sure how to fish the wire above the non ceiling panel portion for the right side speaker. Is there a snake tool of some sort? The removable ceiling tiles stop midway and there's still another 4 feet or so that I need to go and then I want the wire to come out of a small pre-drilled hole right about where the right speaker will mount at on the ceiling. What is the best way to do this?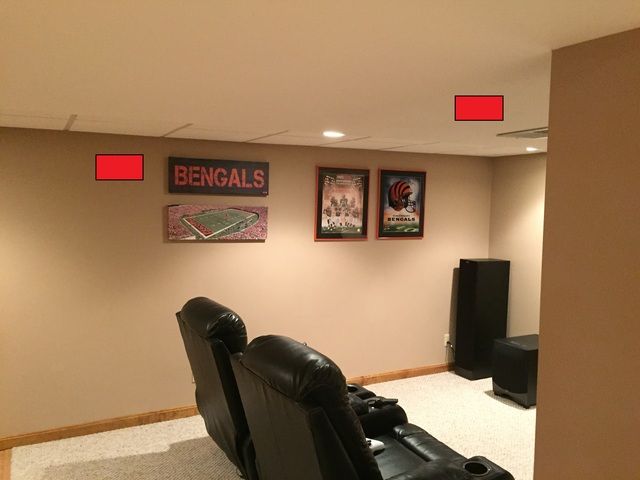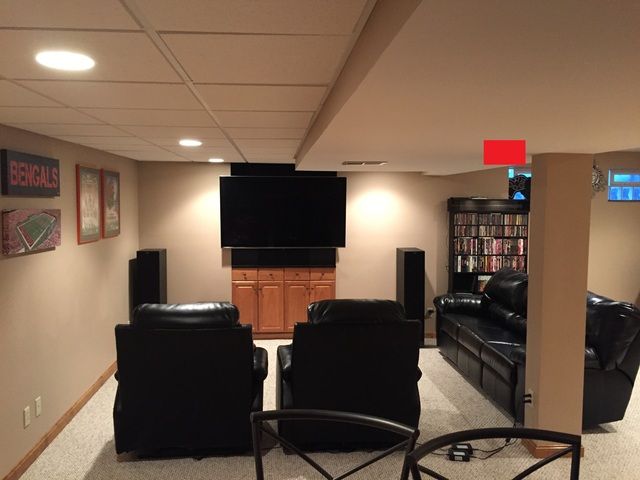 02-16-17, 05:13 PM
Join Date: Mar 2003
Location: NC, USA
Posts: 28,359
For the speaker on the wall can you remove the ceiling panel and drill down through the top plate of the wall?

If you remove the panels near the sheet rocked ceiling what do you have between there and your ceiling speaker location?

There are long flexible drill bits about 4' long specifically made for pulling wires. You can also get creative and use a broom handle to push or pull wires and I've even used an RC truck to pull wires through a ceiling cavity. It just depends on what you have in your ceiling and walls.
02-16-17, 09:16 PM
Join Date: Oct 2012
Location: Jersey
Posts: 71,109
You're correct.... definitely a duct and possibly even two..... supply and return.
You can definitely go over it but if there are two side by side like I think there is.... you'll have to find the area between them to come down.
You should take a small thin item like an ice pick and push up where you want the speaker. See how much of a gap there is. You can probably fish to the corner of the box and then fish down to grab it.
What I've done is to use a metal fish tape to get from the location to the corner of the box. Drop a chain (yellow line) down and hook it onto the fish tape. Pull the chain to the hole by the speaker. You should be able to see down the box from the ceiling.