Beginners patio pavers help.
01-12-17, 09:40 AM
Beginners patio pavers help.
---
Hello everyone,
I've been tasked to tackle my back yard in my home that's been an eyesore since we've gotten the home. The idea is to remove the old cracked patio pavers and slightly sunken (well basically the old patio in its entirety and start over. Here's some pics to Give you an idea of what I'm looking at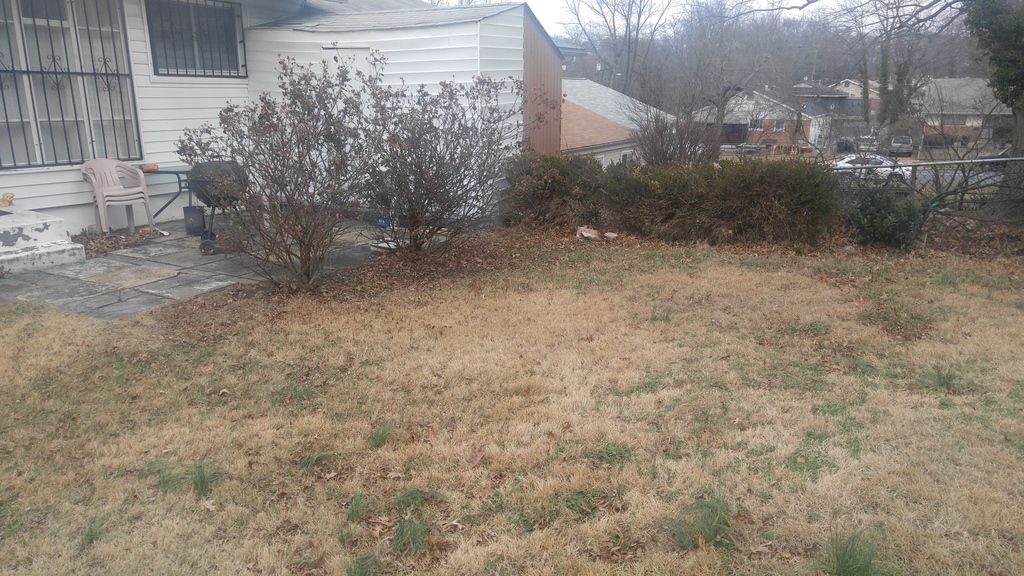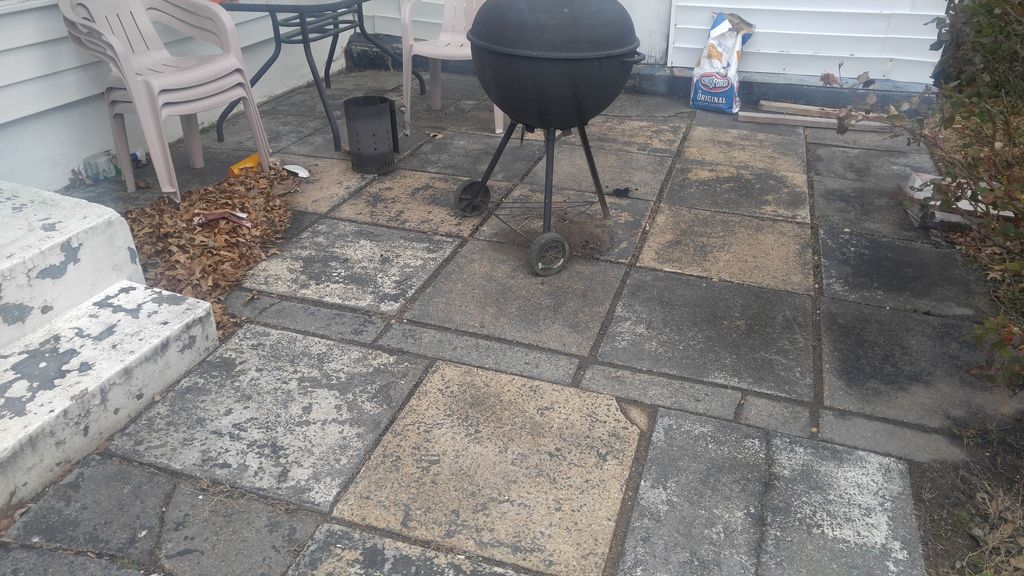 I'm planning on tearing up the rose bushes (which my wife is upset about maybe I can move them?) and extending the patio further out to make more room for entertaining.
Question is am I over my head? I've been pretty good with my hands and I'm confident that I can knock it out but what do you guys think? Any tips to make this easier?
Sponsored Links
01-12-17, 11:30 AM
Lots of folks DIY paver projects. They do not require a lot of specialized skills and are usually within the range of any reasonably handy person.

They do require a lot of hard, heavy work. You need to excavate 8 inches or more and then move and place a lot of bulky, heavy materials. You can do it by hand, but you can also rent equipment that makes the heavy work a lot easier. (plus it's fun to play with power equipment) A walk behind skid steer like the Toro Dingo is DIY friendly and really helps with digging and moving all the heavy stuff.

It looks like you have some slope away from your house; that's a big plus because you want water to run off the patio and away from the house.

You can certainly transplant rose bushes.

Folks here can offer plenty of advice and guidance when you need it.
01-12-17, 02:10 PM
Thanks for the reply. I'm hoping to get more info and insight as to what can make this job easier. Yes the backdated has quite a slope so water runoff is good. I have to do something about the steps as well. Any equipment that I can rent that would make things easier?
01-12-17, 03:17 PM
As for equipment you can rent a electric jackhammer could be rented first to break up the patio into manageable pieces. Do you intend to demolish the steps or refinish them somehow? If you want the steps gone the jackhammer could break it up as well.

Then you could rent a Dingo like CarbideTipped mentioned. It's not as imposing as a skid steer might be to a newbie and it would really help with ripping out the roses, pulling up the old patio and excavating for the new. Don't forget to plan for where all this spoil material will go. Do you have a place on the property for it or will it have to be hauled off? If it needs to be hauled away will it go on a trailer or dump truck. A trailer can be loaded by something small like a Dingo but a dump truck will need a much larger machine to lift high enough.

When it comes time to build the paver patio you'll need to rent a plate compactor for compacting the base layers. You'll also use it again to set the pavers.

In the end you've just got to decide if you're the type of person for the job. None of what needs to be done is rocket science. You do need to get prepared for the fact that everything is measured in tons. You will have tons of material removing the existing patio. Then you'll need to excavate down removing tons of dirt. Then you'll need to put down tons of stone for the base layers. Then you'll get off lucky with only a few hundred pounds for the sand layer. Then a ton or two for the pavers. The entire project could be done by hand if you want to work like the ancients and really get some exercise but renting the right equipment can make quick work of it and you get the fun of playing with some cool machines and tools.
01-12-17, 04:04 PM
If what you have are pavers then there is no need to break them up, just pull them up and put an ad on Craigs List and I guarantee somebody will take them away.

I installed a 20 x 20 paver patio I put in about 7 years ago. 10" of crushed limestone, compacted, with 1" of slag sand to get the finish level.

I admit I have a John Deere compact diesel tractor with loader to do the heavy lifting so that is about the only real issue to consider. Renting something is an option but depending on where material can be dropped off is a big factor.

It's my 3rd patio and by doing it yourself, finding some left over pavers it can be done on the cheap compared to hiring it out.

I will post a picture soon, have a couple somewhere!
01-12-17, 04:44 PM
Thanks for all the helpful information! I'm going to salvage the steps. Paint is just chipping off. Thinking of removing the old paint and repainting it. To make the job less stressful I'm going to break the job down into to sections that are manageable and won't stress me out to much. A few of my buddies offered to help in exchange for beer and food lol. Should be a fun project just looking for ways to minimize the work like and to work effectively. The dirt removal is one cause of concern though. We will more than likely working like that ancients unless something has to be rented to alleviate the work load.
Posting Rules
You may not post new threads
You may not post replies
You may not post attachments
You may not edit your posts
---
HTML code is Off
---