Ceiling Light Box Advice
02-07-19, 02:33 PM
Join Date: Sep 2009
Location: Pittsburg, PA
Posts: 374
Received 0 Votes on 0 Posts
Ceiling Light Box Advice
---
I need to install two pendent ceiling lights (just one pendant each) and one decorative light over a kitchen sink which will be operated not with a wall switch but with some sort of pull chain mechanism. This is new work on a finished kitchen area. The problem is, the ceiling is comprised of 1/4" plaster over 1/2" drywall with a textured finish. Of course I can cut out a section of the plaster+drywall ceiling, install a traditional ceiling light box, then shim the joists and patch with 1/2" drywall, then re-texture. But is there an easier way?
First, I'm considering using a standard 6" recessed light housing box, but I'm not sure if they are strong enough to support the weight, and so far I can't find a weight rating for them.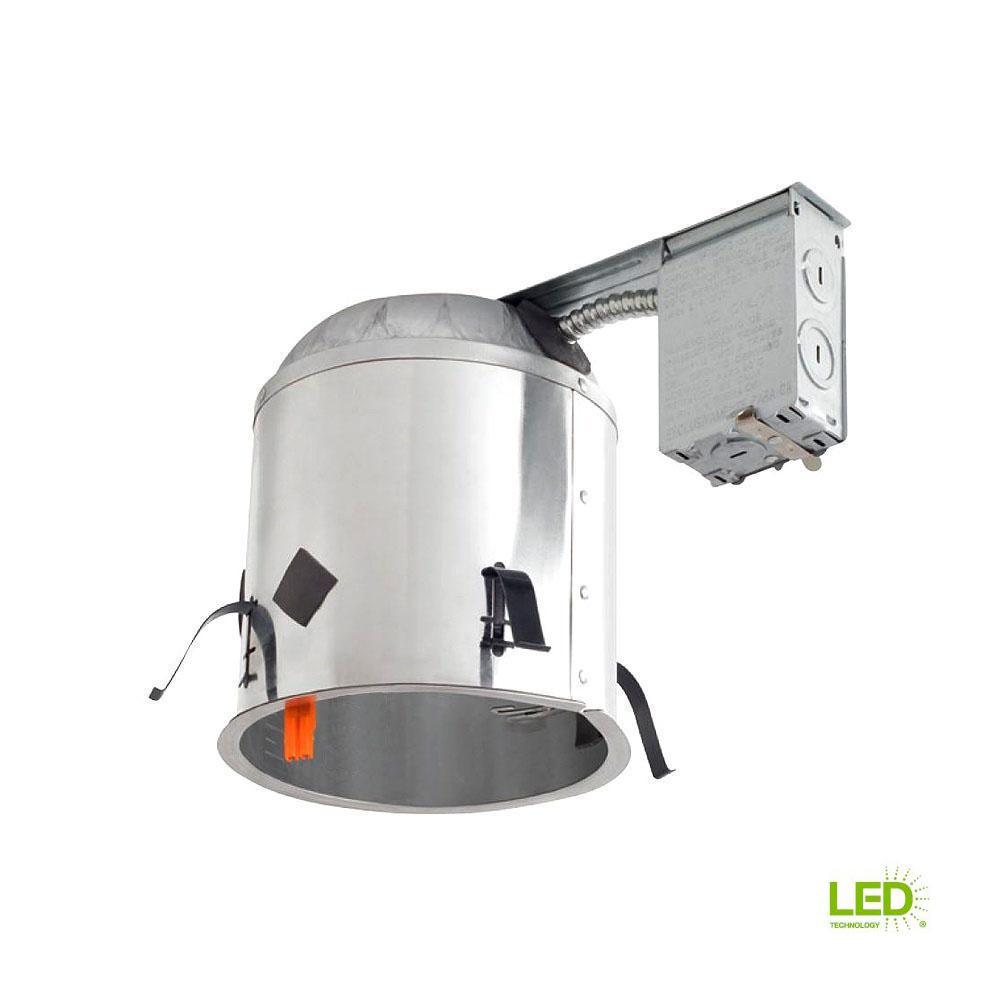 https://www.homedepot.com/p/EnviroLi...CRAT/207200176
My second thought is using some king of retro-fix fan ceiling FAN box. I guess this depends on how much of a access hole I'd need to make, and how easily I could get it to come flush with the finished ceiling.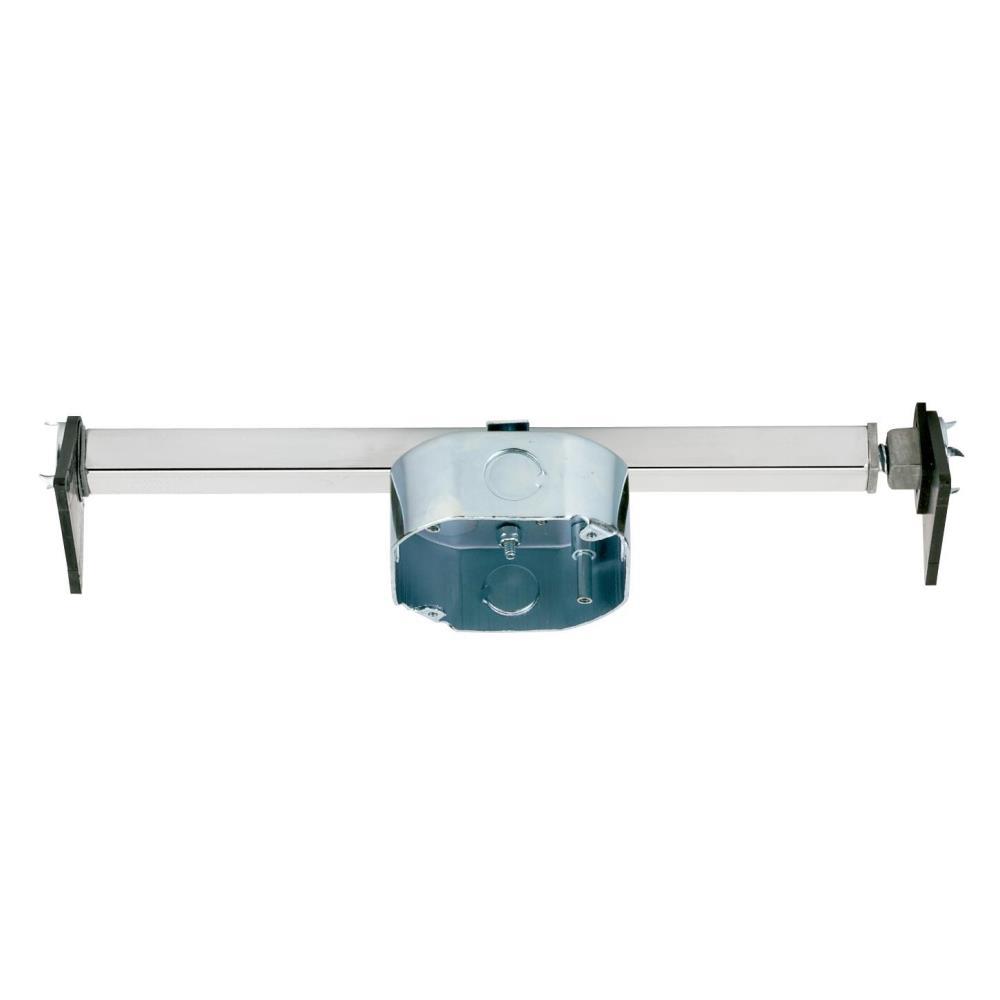 https://www.homedepot.com/p/Westingh...0000/204845572
Thanks for your advice even if it's to just stick with the traditional ceiling boxes.
Sponsored Links
02-07-19, 09:50 PM
A pendant usually has a canopy so that it covers an electrical box. A recessed can would be too large to be of use. Unless these are very heavy pendants..... you shouldn't need a fan rated box. It would help if we knew what pendants you were using but I can tell you I've hung many on old work plastic boxes. The picture below shows them. The one on the left is easiest to use.
As far as the light over the sink..... there aren't too many fixtures that will take a pull chain switch.
Although they don't appear to be the same size..... they are all 4" round.
02-11-19, 04:21 AM
Join Date: Sep 2009
Location: Pittsburg, PA
Posts: 374
Received 0 Votes on 0 Posts
Pjmax,

That's for the reply. It's good you mention these choices, however, I'm still concerned about how much weight they support. It doesn't seem to be listed. For more traditional stud mounted ceiling boxes, they all state a minimum support of 50 pounds. The wife hasn't actually purchased the sink or pendant lights yet so I'm not sure their weight. I just know it's only one pendant, not multiple or a chandelier or anything like that.

I'm not sure how to determine the weight support for the light boxes you recommended.
02-11-19, 08:30 AM
Thomas Betts rates the box for 6 pounds.
02-12-19, 09:55 AM
If you are installing near a joist there are more choices as the joist itself is used.
The first two mount directly below a joist. The third one mounts to the side of a joist.
All are flush with the sheetrock and rated for fan duty.
02-25-19, 09:34 AM
Join Date: Sep 2009
Location: Pittsburg, PA
Posts: 374
Received 0 Votes on 0 Posts
Thanks Pjmax,
I ended up cutting out the ceiling drywall/plaster and just mounting a standard ceiling box on a 2x4 stud. Sometimes peace of mind is worth a little overbuilding.
Posting Rules
You may not post new threads
You may not post replies
You may not post attachments
You may not edit your posts
---
HTML code is Off
---