Paint Question
08-12-19, 10:51 PM
Paint Question
---
I'm planning on refinishing old bikes and had some questions about paint. I bought some budget flat black and gloss white spray paint, sprayed it on a clean test surface, waited about a day for it to dry, and then coated it with clear satin spray paint (pictured). The paint distorted and messed up when the clear was applied. Was this a chemical reaction because of the cheap paint? Is it possible to spray clear spray over other spray paint? If I wanted to paint a design on the bike with a brush and clear spray over it, what kind of paint should I use? I'm new to paint/finishes and know next to nothing. Thanks for any info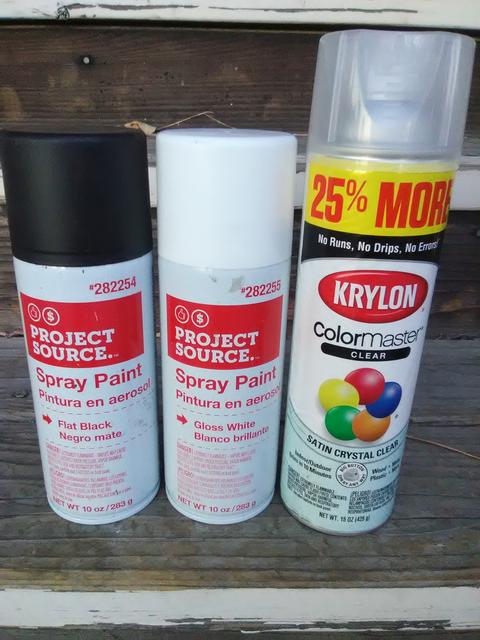 08-13-19, 02:45 AM
It can be clear coated as long as the materials are compatible.

Can not use an enamel paint followed by lacquer clear, they will interact (check) and results will not be good.

Step up to an automotive spray paint and clear and you will have less issues.
08-13-19, 05:00 AM
Join Date: Mar 2005
Location: USA - N.E.Tn
Posts: 49,335
Some aerosol paints have a recoat window. If I remember correctly you must recoat within 1 hour or wait several days - it will state the recoat times on the label. The paint in spray cans is drastically reduced in order for it to atomize. The extra solvents will somewhat dissolve uncured paint.