PVC toilet flange cracked
10-14-17, 04:21 PM
PVC toilet flange cracked
---
Installing a new toilet didnít have leaking with old just geting a better toilet. When I cleaned the wax I noticed there is a crack in the flange, looking for suggestions on how to repair or replace.

Thanks in advance
---
Last edited by Gutknecht; 10-14-17 at

04:37 PM

.
Sponsored Links
10-15-17, 06:51 AM
What's below that floor?
No way would I try to reuse it like that.
If there's a crawl space or basement below that area I'd be cutting off the line , remove the old flange and install a new flange with metal ring and tail piece and reconnect with a Fernco coupling.
10-15-17, 08:11 AM
For a temp fix, make sure all 4 bolt holes are securely fastened to the subfloor so that everything is held down. Then for the left side, find a galvanized or brass washer that is big enough to bridge that crack. You will want a washer top on bottom of the cracked flange. If you can achieve this, you should be able to utilize while you are working on getting in a plumber to replace.

They also make repair metal flange kits that fit over. Again, make sure it is completely bolted to the subfloor.

Make sure your plumber is knowledgeable on cutting out and replacing broken PVC flanges. I don't know why they wouldn't be, but asking upfront may save a trip charge just in case. I have watched them cut and replace from the topside. So it can be done.
10-16-17, 09:46 AM
They sell replacement flanges just for this case.
DANCO HydroSeat Toilet Flange Repair-10672X - The Home Depot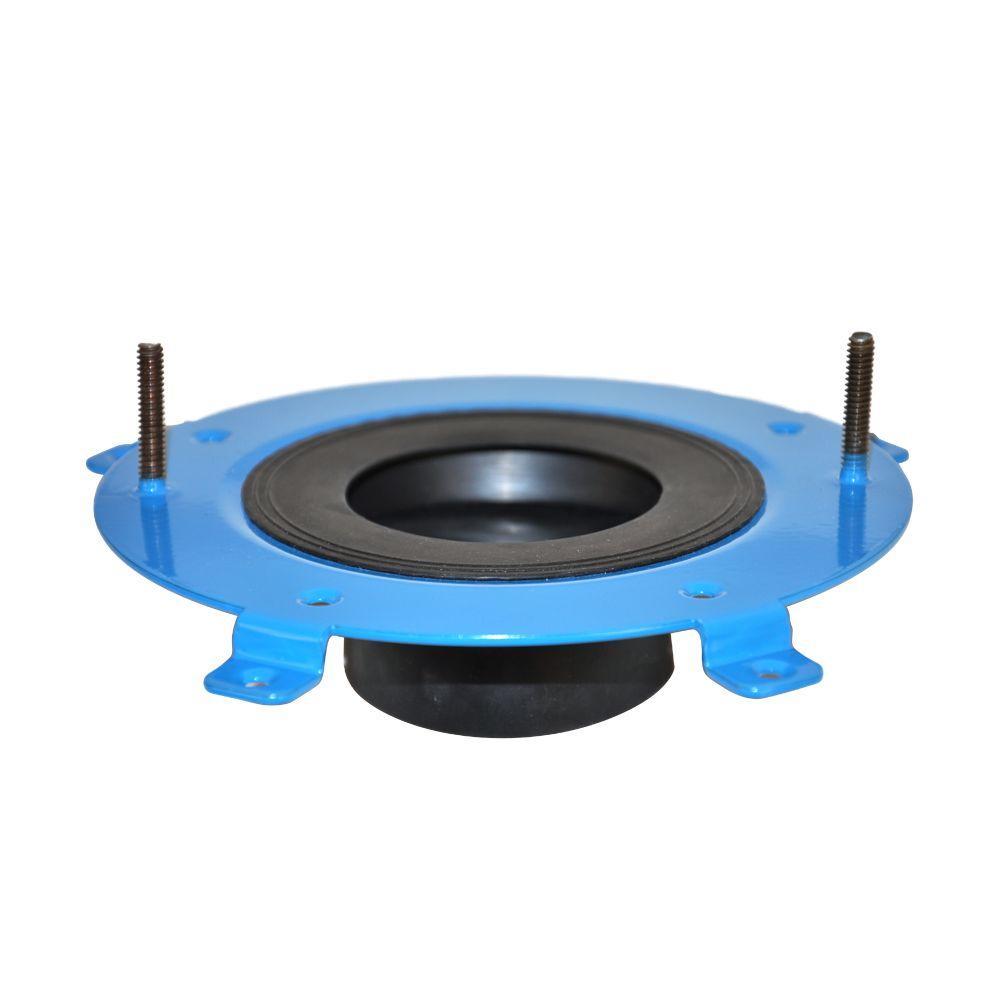 It needs to be screwed down securely, but otherwise looks pretty easy to use!
Posting Rules
You may not post new threads
You may not post replies
You may not post attachments
You may not edit your posts
---
HTML code is On
---