Preferred way to install hose bibs to prevent future leaks?
11-27-17, 11:13 AM
Preferred way to install hose bibs to prevent future leaks?
---
Do you guys have a "stronger" or preferred way of installing hose bibs? It seems like they are always being yanked and tugged on which makes me nervous about leaks inside the wall . I'm installing on stucco siding which is essentially 1 1/4" thick. IE: a drop ear attached to framing inside the wall is still too far from the face of the exterior to screw into directly.
Was considering drilling a very tight hole for the 3/4" female threaded coupler and just using lots of silicone to keep in place. Or would it be better to install a drop ear with a 2"-3" adapter with a threaded male on one end and threaded female on hose bib end? That way I can just unscrew the adapter and re-tape if a hose bib needs to be replaced?
I'm I overthinking this?
Sponsored Links
11-27-17, 11:45 AM
The boiler valve in your hand is not approved for use on potable water sources. An approved sillcock will have a anti-sipon vacuum breaker device. Most sillcocks also have mounting screw slots or holes which allows the valve to be secured to the house so you aren't relying on the plumbing to hold it in place.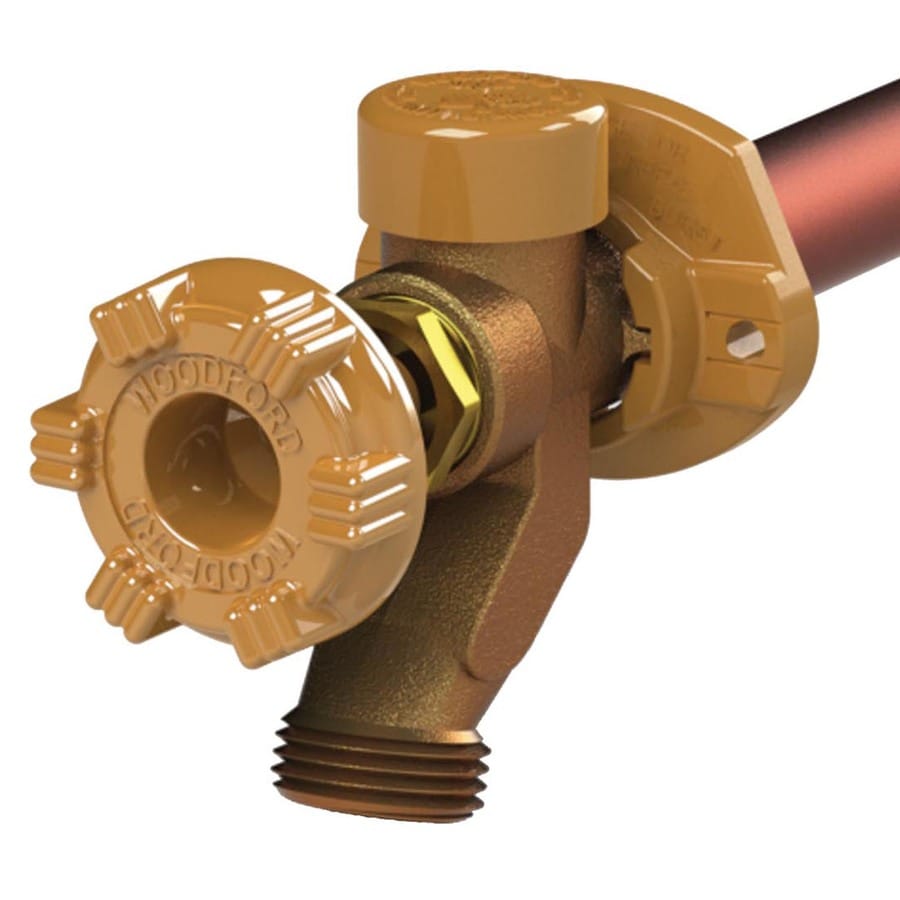 You could also go for one that has the valve and hose connection separate. These are most often used in commercial construction and the knob (key) is removable to prevent tampering. The big benefit is they have a big mounting plate so they are easy to mount very securely.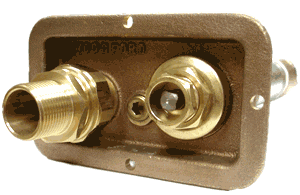 11-27-17, 12:30 PM
Thanks! For some reason, both home depot AND lowes do not have the anti-syphon hose bibs. Plenty "normal" hose bibs but none of the anti-syphon ones.....odd. I guess I'll order online.

Is it ok to replace that 90 with a drop ear 90 and then use copper pipe to make a threaded adapter? Will 3/4" copper pipe with threaded ends soldered on be strong enough to withstand screwing the valve on/off? I've been told not to manipulate or put more pressure than needed on soldered joints so I'm hesitant to do so.
11-27-17, 01:06 PM
Join Date: Dec 2010
Location: Galivants Ferry SC USA
Posts: 18,142
Posting Rules
You may not post new threads
You may not post replies
You may not post attachments
You may not edit your posts
---
HTML code is On
---