Does this tee fitting exist?
06-28-18, 07:31 AM
Join Date: Jul 2014
Location: USA
Posts: 80
Received 0 Upvotes on 0 Posts
Does this tee fitting exist?
---
New water heater installed recently, I had them cut out the saddle valve puncture so I could put in a tee and adapters for 1/4" tube feeding whole house humidifier (big box store plumber didn't have fittings to do this). Also after spending couple hours at local big box stores, I could not find the fittings to make this work unless I cobble together 10 basic fittings.
So I am looking for a tee with:
-3/4" threaded male (will connect to heater output flex tube)
-3/4" threaded female (will pass hot water onto house)
-1/4" threaded male on the side (will go to ball valve shut off for humidifier line)
And a ball valve with 1/4" male on one side and 1/4" female on the other.
I'm pretty sure this only exists in my head at this point, so what are recommendations for putting this together with minimal parts?
Something like this with threaded close nipples I'm guessing...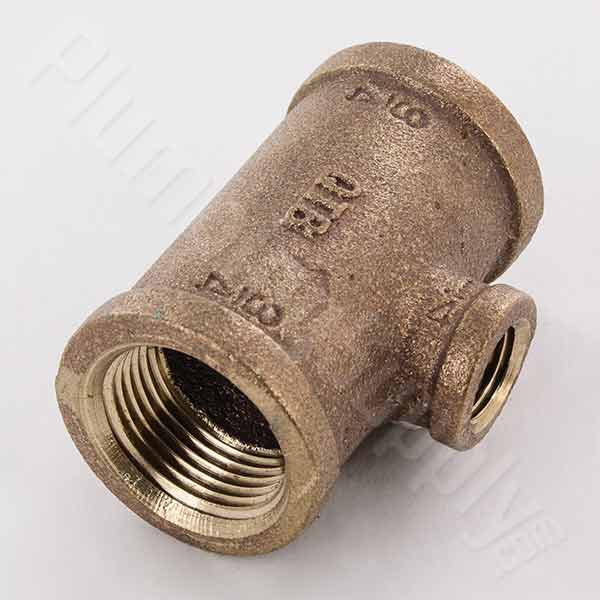 Thanks in advance!
---
Last edited by kevin1; 06-28-18 at

07:56 AM

.
06-30-18, 07:17 AM
Join Date: Sep 2005
Location: USA
Posts: 5,990
When I do those connections, I do a 1/2" tee, to a 3/8" angle stop like you'd use under a sink. Then you can use a little 3/8 > 1/4" fitting if needed.

Could do brass or copper.