Replumbing inground pool and need adapter
07-30-19, 10:38 AM
Join Date: Oct 2009
Location: Dallas, TX
Posts: 35
Received 0 Votes on 0 Posts
Replumbing inground pool and need adapter
---
I am in need of a PVC adapter. I am dealing with a 2" PVC schedule 40 line that runs out of my pool filter. It immediately turns upward into my chlorine generator. I am having to cut into the existing system and dont have the room to splice in a 2" connector (the glue-in connector occupies 3") and then into a 90 degree. So is there a glue-in PVC adapter/fixture which can accept a 2" PVC pipe on one end and on the other end glue into a 2" PVC pipe.

I hope this makes sense, I just dont have room for a connector with pipe running out both ends and still make the other connections (into the filter and at the other end into the 90 degree fitting) within the space.

I wish I was better at this stuff, retrofitting pool plumbing is not my happy place for sure. Any suggestions would be appreciated.
07-30-19, 04:30 PM
Join Date: Mar 2003
Location: NC, USA
Posts: 27,913
Will a street ell help? One end is male to go into a female fitting while the other end is female to accept pipe.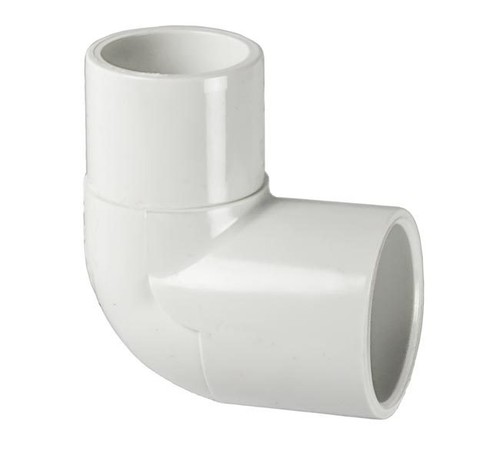 But it sounds like you need a 90 degree fitting with female on both sides. Maybe a short elbow?