Trying to establish PEX connection dimensions
08-15-19, 09:55 AM
Trying to establish PEX connection dimensions
---
Hello:

I have been looking at PEX connectors online for a 3/4" (ID) PEX hose. That is, a PEX connector with one end that goes into the hose and the other (male or female) going into at water outlet connector (intended for a regular garden hose)..

My male or female garden hose connectors seems to be 1" in outer/inner diameter, but I cannot find any info online of the corresponding diameters on the non-hose side of the PEX connectors.

Any info you can offer would be appreciated.

Hans L
Sponsored Links
08-15-19, 10:54 AM
What are you specifically looking for?
Most PEX fittings fit into the PEX tubing, then some type of ring is attached to hold it permanently in place.
Here's some technical specifications for PEX in general. Does this help?
https://www.pexuniverse.com/pex-tubing-technical-specs
08-15-19, 07:00 PM
Join Date: Oct 2012
Location: Northern NJ - USA
Posts: 59,794
Garden hose fittings are 3/4" threaded GHT (garden hose thread) or NHT (national hose thread).
These are straight 3/4" threaded with no taper like standard plumbing fittings use.

That means..... I doubt you'll find fittings that will attach to PEX and allow you to connect a garden hose to it.
08-16-19, 11:03 AM
Ohh, sorry, I must have mis-read. You won't find a single connector to go from PEX to garden hose, but you can make your own.
I'd use something like: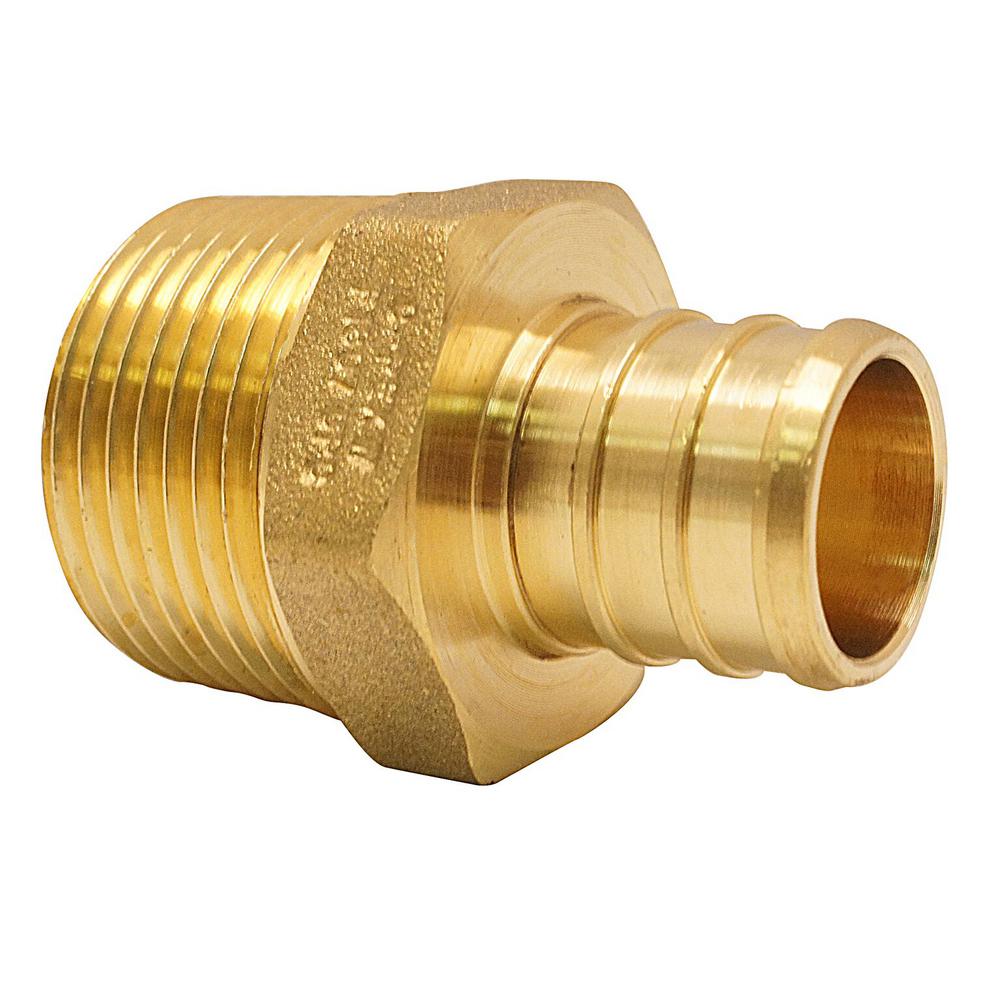 And connect it to: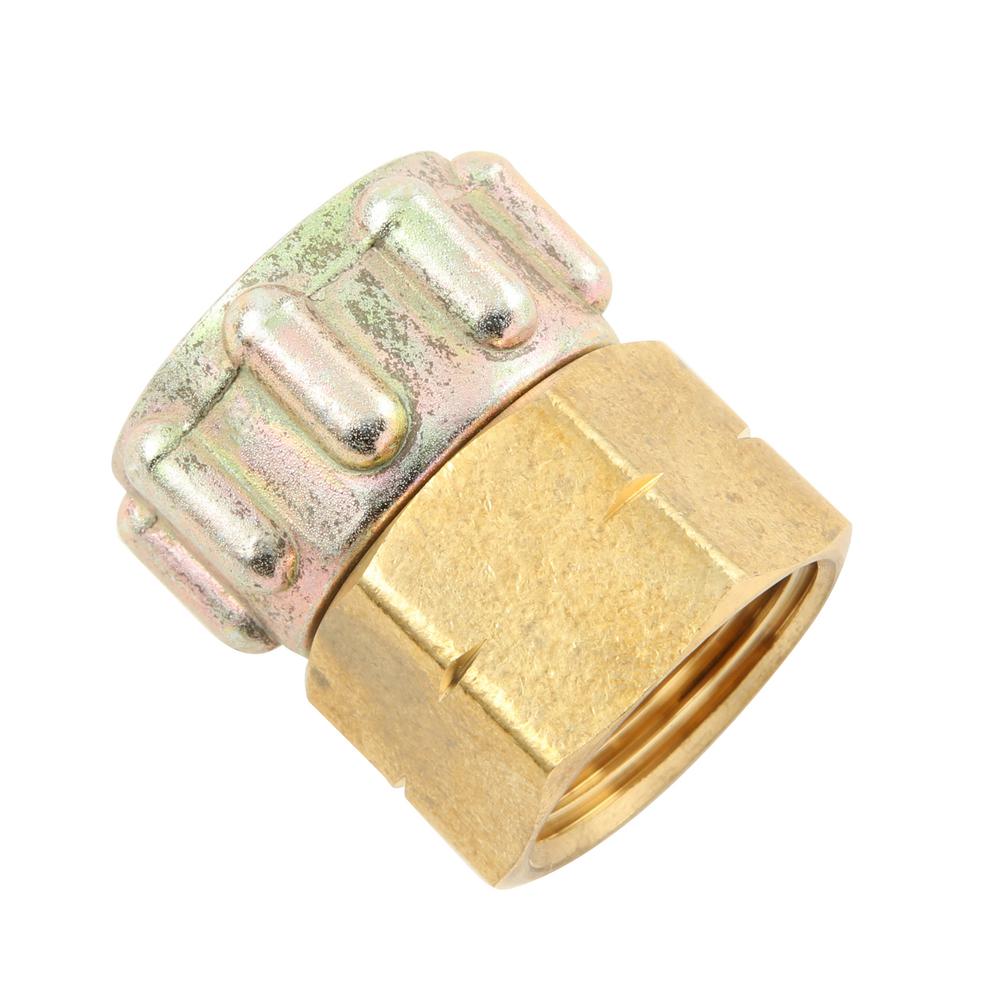 using some teflon tape.
There are similar connectors for male/female differences depending on what you specifically need.
https://www.homedepot.com/p/Apollo-3...45PK/305755326
https://www.homedepot.com/p/Everbilt...1749/300096258
08-16-19, 03:21 PM
Okay, Zorfdt. However, my hose connectors ave an 1" diamter (treaded part). However, I figure I can use your "I'd use something like this" and then a 3/4" female to a 1" male (or female) adapter.

Thanks for your help.

Hans L
Posting Rules
You may not post new threads
You may not post replies
You may not post attachments
You may not edit your posts
---
HTML code is On
---