decorative concrete glossy/dull
08-08-16, 05:32 PM
decorative concrete glossy/dull
---
I recently bought a new house with decorative concrete floors. They are stained and sealed with SS Specialty 2500 high gloss but they looked dull and had several scratches. I did a xylene wash but there are still some places that lack sheen. They almost look like spots where something was spilled. Is there a way to just touch up these small spots without redoing the whole floor? The parts that look shiny look amazing!
08-08-16, 06:25 PM
For all we know it could be the way the cement was finished/trowelled, creating some areas more smooth than others and affecting how it accepted the finish. This is probably one of those things no one will really be able to advise you on without actually seeing pictures of it.... and even pictures are no substitute for being there and seeing it in person.

Probably first thing to try would be a spot application of more SS Specialty 2500 high gloss in an inconspicuous area, and see how it looks with another coat.
08-09-16, 06:45 AM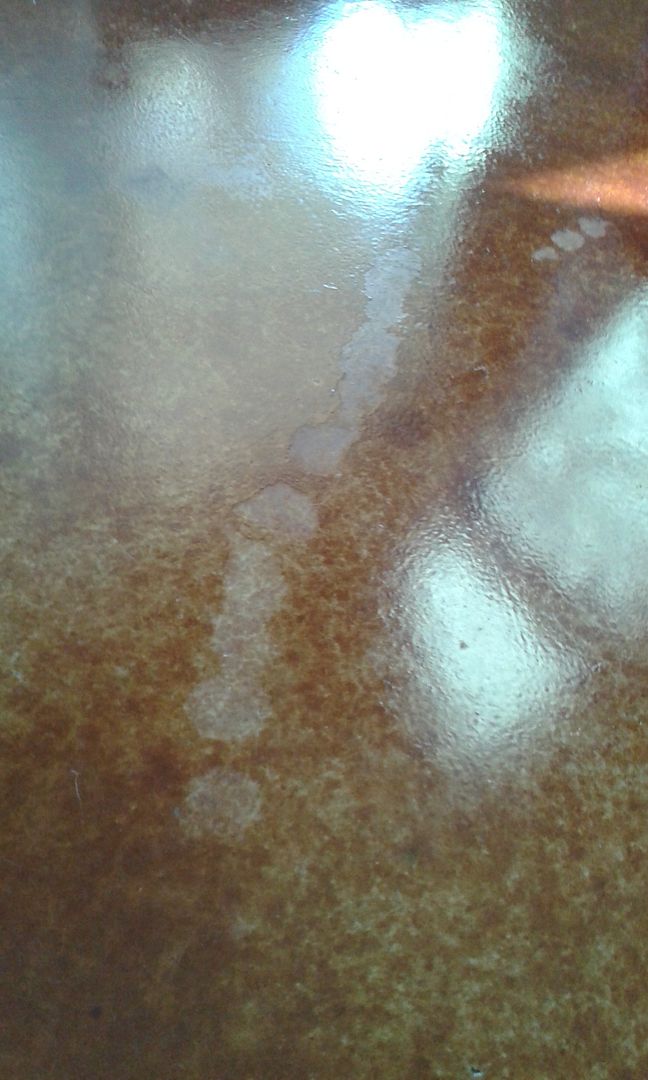 It looks like there was a spill or something. Like drops of water in the sealer. These spots have no sealer. Is there a way to blend it with the sealer? Could I make a mix if xylene and sealer and spray it on so it will blend?
08-09-16, 06:50 AM
Join Date: Sep 2013
Location: United States
Posts: 11,189
I suggest you call the manufacture of SS Specialty 2500 and describe the problem to them. They may be able to advise you better than anyone else.
08-10-16, 08:47 AM
Added a thin coat of gloss and worked it in with a roller in the spot areas and it seems to have helped. I will probably add one more thin coat and do another xylene wash in the future to smooth it all out completely. Thanks for your input guys! I appreciate it!