Can't find this glass shower door bumper anywhere
05-10-18, 10:39 PM
Can't find this glass shower door bumper anywhere
---
Hello all
Any help would be appreciated.
My sliding glass framed shower door is from a now closed company called KEYSTONE SHOWER DOOR CO INC, Southhampton, PA.
My shower door glass is 1/4 thick and the current rubber bumpers are very old. They are 1 3/4 wide x 1 inch length x 5/8 depth. However the track depth is 1 inch so the bumper could be bigger if needed.
This is what the shower door and frame look like
This is the part I am trying to replace.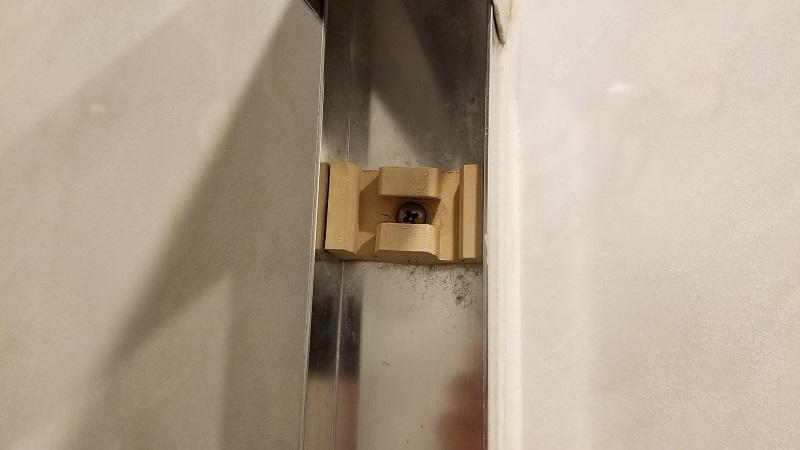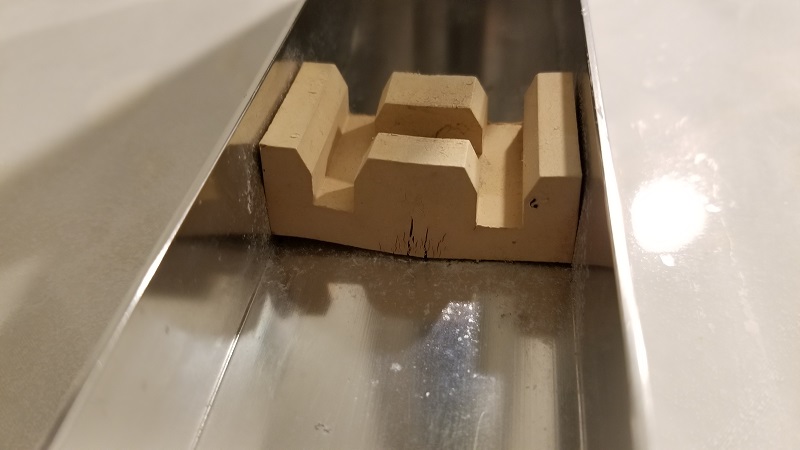 Anyone know where to find it, I reached out to the company (MAAX) that I believe took over Keystone and their product lineup to see if they have it but no reply yet.
Sponsored Links
05-11-18, 02:38 AM
05-11-18, 09:53 PM
05-12-18, 02:09 AM
Probably...don't really like the hollow hard look of it, but it's lots cheaper...maybe, depends on shipping. Might be worth shooting an email or ebay message to the one I linked, since they don't have a side shot. Looks like it might not be quite as hard as the black one. More a hard vinyl than a hard plastic. Not quite as "bangy"...(is that a word?).
05-12-18, 04:40 AM
Not trying to be spokesman for SWISCO, but I find them to be a very good source for window and door parts. They saved my bacon on many occasions.
05-12-18, 08:31 AM
I agree GunGuy, I sent a message to the eBay seller, I am trying to find out the depth of the bumper to see if it will fit in the track without sticking out. I also like the color of the eBay one much more.

I contacted the site with the black plastic bumper and they are sending me 1 as a sample free of charge, nice guy.
Posting Rules
You may not post new threads
You may not post replies
You may not post attachments
You may not edit your posts
---
HTML code is Off
---