Well head broken off
05-26-17, 03:45 AM
Well head broken off
---
I bought a property in a foreclosure from a bank, purchased "as is". When I was walking the property I noticed the well head is broken off about an inch above ground. It is a 6" pipe. How would I go about repairing this?
05-26-17, 03:56 AM
Sounds like it was hit by a car or a snow plow.

Around here, as long as the pipe hasn't fracture much deeper than the soil line, they usually cut the pipe and place a 7" coupling and an additional piece of 6" casing inside to bring it back up to a normal exposure.

People used to keep the well head below grade just to avoid this kind of damage; but then they couldn't find the well without a metal detector, so we now have regulations requiring at least 18" of exposure (just enough to get smacked).
05-26-17, 09:02 AM
Thanks Vermont. The weeds are about 18" tall and it took us an hour to find it! I don't think this is recent damage, there is only the inch or so above ground, the rest of it is gone. What kind of coupler would I use? It has to be water tight, correct?
05-26-17, 09:17 AM
I'm no professional . . . . just a Real Estate Broker who's had to deal with broken well casings; but I think a call to a few Well Drillers will allow you to find someone who'll sell you the appropriate sleeve to serve as a coupling, and then you can drill and tap a few holes (3 up and 3 down ?) and insert a few set screws through the sleeve (coupling) in order to stabilize its position. Local conditions will determine whether it needs to be waterproof; but that could be accomplished with silicon caulk.
A Septic Tank Supply House may also have the appropriate stock available, and may be more accustomed to doing business with a DIY'er.
You may find that a short length of 7" PVC will serve you as a coupling Is the Cast Iron Cap of the Well Head still laying around there ?
Here's one at Grainger: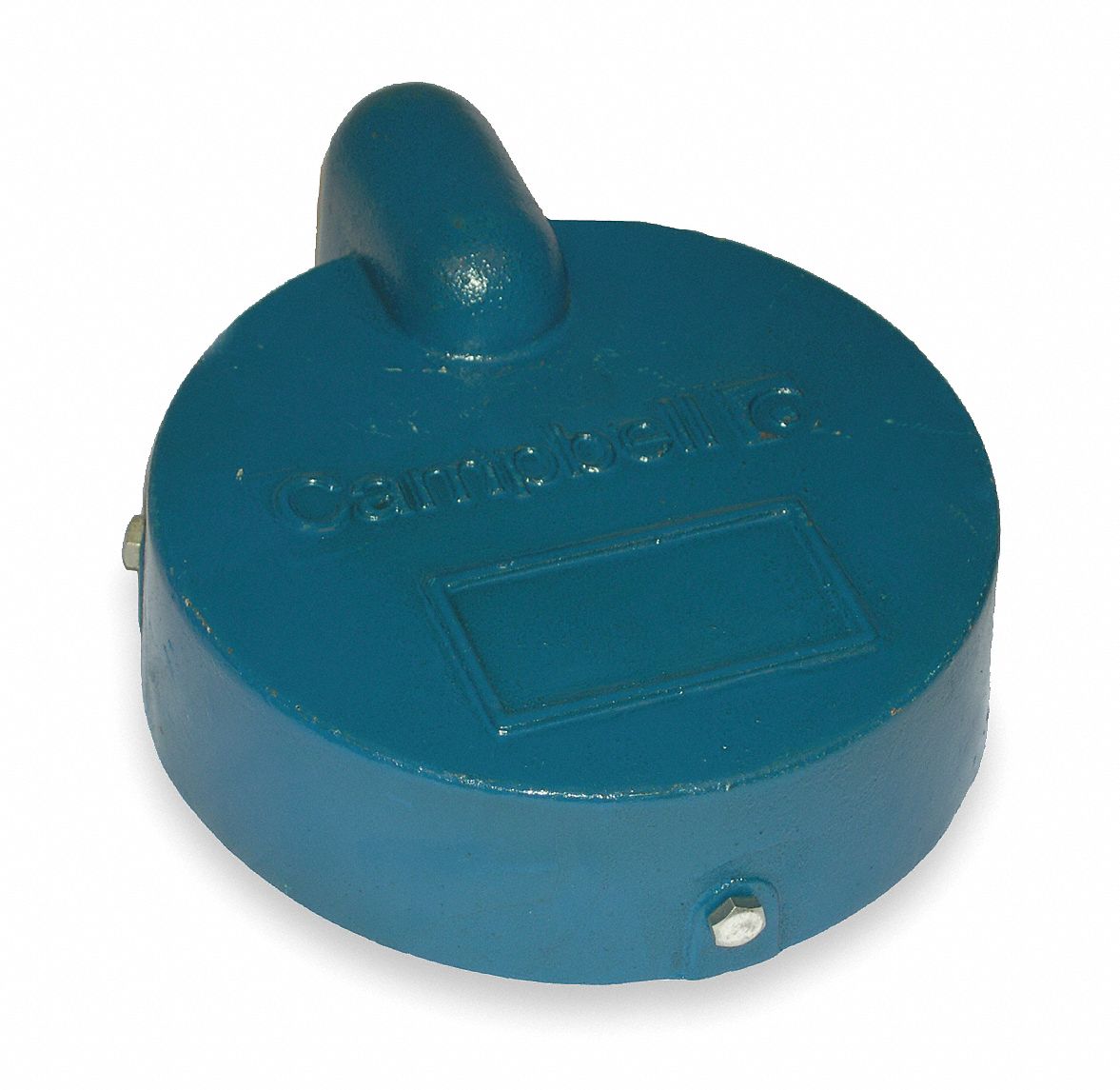 Grainger may also have the other materials you would need, or a repair kit to refer to or duplicate if you're so inclined.
05-26-17, 09:35 AM
The cap is there but it has a piece broken off it. I sort of know a guy who works for a well company. I should probably have them check out the system anyway. Thanks for the help.
05-26-17, 09:36 AM
And here's a link to a Site describing how a "professional" would handle a leak or the break in the Casing (probably far deeper below grade than where yours is located):
Water Well Casing Leak Symptoms, Diagnosis, Repairs - leaks in the main well bore, pipe, or casing
PS: That missing piece in the "Cap" is further evidence of what probably happened; the Asset Manager during Foreclosure hired someone to plow the snow who had never been there before, and didn't know where the well was located . . . . probably didn't know he even hit it. Let's hope no one pulled the pump out and stole it (happens frequently on vacant foreclosures!)
---
Last edited by Vermont; 05-26-17 at

09:47 AM

. Reason: Added PostScript