10 Gorgeous Low Water Plants
Lovely in Any Climate
Lovely in Any Climate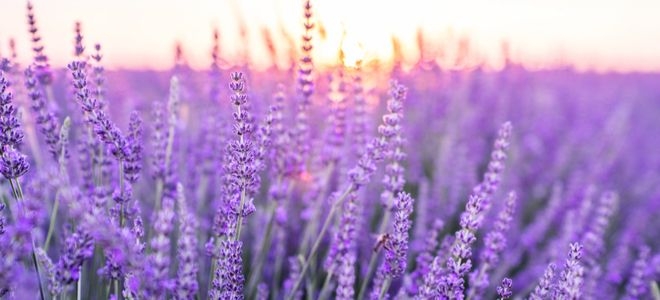 Even gardens that get low rainfall can support beautiful flowering plants. Here are some gorgeous bloomers that can thrive in almost any climate.
And when you're ready to start growing, check out these drought-resistant flower seeds on Amazon.
1. Echinacea (Coneflower)
Echinacea or "Coneflower" is one of the most photographic perennials you can find. Beloved by bees and pollinators, its bold-colored petals bloom downward, like it's extending its head to fly. This plant has low water needs, plus its leaves and buds can be harvested to make a medicinal tea.
2. Yarrow
The common yarrow is a hard-working native perennial that can withstand a variety of extremes, including drought, high heat, and poor soil. Fern-like stems will bush out at the end of spring with long-lasting mid-summer blooms in deep reds, pinks, yellows, and even a striking white. Great for attracting pollinators while adding color and texture.
3. Hens and Chicks
These drought-resistant, rubbery rosettes come in many different colors and textures and can be planted as indoor or outdoor plants. Sempervivum and echeveria are the most common varieties that add a unique texture to any garden. This groundcover will change color depending on the weather.
4. Stonecrop / Sedum
There are many plants in the "Sedum" or Stonecrop family, and any of them will thrive in drought conditions, and full sun. Like hens and chicks or other succulents, they contrast well against rocks and stones. Varieties like "Autumn Joy" will grow into a tall bush with rosy-pink flowers on top.
5. Yucca
These desert plants do excellent in xeriscape gardens that are rocky and dry. They need very little water and thrive in full sun, but will tolerate part shade, as well. These tough plants are used architecturally in gardens for their spiky, sword-like shape that holds strong in hot climates.
6. Blue Fescue Grass
Adding some ornamental grass can give much-needed texture and color to your garden, and the blue fescue adds just that. The icy blue strands are soft, but firm and grow in compact, round clumps. This low-maintenance plant can withstand drought conditions and prefers full sun.
7. Russian Sage
Russian sage boasts tall stalks with thin purple blooms that creates a magical display of pale green and purple, often mistaken for lavender. Great for attracting pollinators and adding some height to any garden, Russian Sage prefers dry, well-draining soil. Move your hands up through the stems for a calming, floral scent.
8. Dianthus
These gorgeous little plants have tiny, beautiful flowers with serrated petals that come in a variety of pastels, hence their nickname "pinks". Often sold as an annual, they also come in perennial varieties. They don't need a ton of water, and grow beautifully along rock gardens, and in borders.
9. Creeping Thyme
This slow-spreading groundcover herb is great at filling in spaces along stones and pathways, in between perennials, or cascading over rock gardens. Low-maintenance and drought-tolerant makes this little spreader a must-have in gardens. Different varieties will have tiny pink, white, or yellow flowers, emit lovely scents, and may be used in cooking.
10. Lavender
Lavender is a meadow plant that will spread along a garden beautifully when planted in full sun with good airflow. It does not like moist conditions, and will rarely need extra watering. Great at attracting pollinators, as well.
When you purchase through links on our site, we may earn commissions at no cost to you.