10 Surprising Ways to Serve a Hotdog
To ensure our content is always up-to-date with current information, best practices, and professional advice, articles are routinely reviewed by industry experts with years of hands-on experience.

Reviewed by

on Dec 13, 2019
These Ideas Are Fun for Kids and Delicious for Adults!
These Ideas Are Fun for Kids and Delicious for Adults!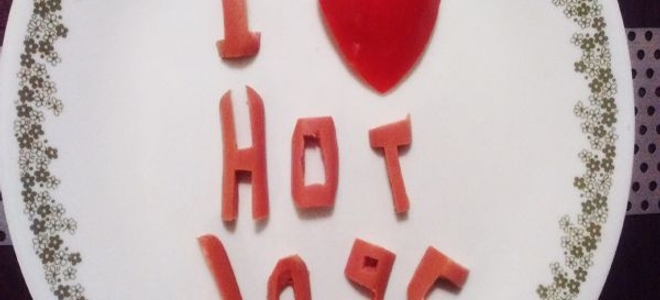 Spring is in the house, and summer is soon to follow! It's what I like to call 'Hot Dog Season!' It's time to sit outside in the afternoon and enjoy the little luxuries in life, like great food fresh from the grill.
The hot dog has been around for quite some time—offering an easy and affordable way to stay full! The standard hot dog has always served people well, but it's hard to not want to shake things up and put a new spin on a classic dish.
I highly encourage hosting a party where every participant brings his or her own hot dog recipe. It's a great way to get young ones involved, and it's a great alternative to a regular barbecue gathering.
Get creative, for hot dogs are your canvas!
Here's some one-of-a-kind ideas to spark your imagination (and grill!)
Warning: Follow safe food handling procedures to prevent foodborne illnesses.
1. The Cha-Cha Sliders
This is the dish that inspired it all! One day I had the wacky idea to have a hot dog party where we would serve hot dogs several different ways with our wonderful neighbors. When I presented the idea, one of my neighbors ran inside (no, she wasn't running away!) to grab an old Land O' Lakes tin she had just found in her basement. Rumor has it that it probably belonged to one of her husband's long lost relatives. She flipped through the box and found recipes punched out on an old typewriter, many of them containing very interesting recipes--using hot dogs!
The recipe that really caught our attention was the "Cha Cha Burger," which essentially meant making a hamburger out of hot dog meat. These burgers are everything you want in a nice hamburger patty: breadcrumbs, eggs, diced veggies, and, of course- hot dogs!
It is as simple as tossing the ingredients in the food processor, forming patties, and placing them on the grill. Once they form a nice char, they have an excellent crunch. My neighbors went all out and cut tiny buns out of a larger bun so we could have some "Cha Cha Sliders."
I know it sounds crazy, but once you're eating one, you'll be happy you did. This is a great way to incorporate veggie dogs, or turkey dogs for the difficult eater. Top it off with your favorite burger fixings, and slide into second helpings!
2. Snake Dogs
A children's party favorite, this is officially the best way to play with your food. The opportunity to create a platter of snakes is one thing, but encouraging young party-goers to dress up their own food brings it to the next level!
This is a great party activity not only because it's easy and affordable, but also because you likely have all of the ingredients in your pantry. Once your child is done creating, dinner is served!
Simply slice the dog lengthwise, arrange the top half slightly behind the lower half, dice up a pepper into diamond shapes if possible. Grab some cheese(rolled up for eyes), mustard, and fresh herbs (for the pattern on the back) and get to decorating! The tongue is up to your imagination, but a carefully sliced red pepper does the trick just fine. Of course, these ideas may differ for pickier eaters.
Want to take it a step further? Take a peeler and slide down the hot dog for mini-snake dogs that will perfectly dress up the platter.
If this activity doesn't have the kids giggling and gobbling up, try starting the fun with roasting the dogs over a fire in a s'mores-like fashion. Once they've cooled down a bit, then they can start dressing up their snakes! Playing with food should be allowed every once in awhile, right?
3. Birthday Breakfast in Bed
Let's face it, in the wake of popular cake decorating reality shows, the bar for a birthday cake is set pretty high these days. Every birthday that rolls around feels the need to be bigger and better and different.
Or, perhaps the person you're celebrating doesn't like big parties, or maybe your sweetheart just doesn't have a sweet tooth. Those facts don't change that you want to do something special for your special someone on their special day! That's a lot of special to be responsible for! Meet the breakfast in bed surprise!
This delicious morsel is easy and fun to make. Simply place raw sausage meat at the base of a gently oiled muffin tin. Take some hot dog slivers and arrange them in the center of the patty to create a hot dog candle! You'll likely need to cut a hole in the sausage patty to do this. Place in the oven at 385°F for about seven minutes.
Take out your muffin tin and crack an egg on top, bake for another ten minutes. Take out of the oven and let stand for a few minutes. Use a toothpick to hold up your hot dog candle if it's flopping over. Add a bit of ketchup and/or mustard for the full lit-candle effect.
Serve it up with a hot cup of coffee and have yourself a pat on the back for a truly delicious spin on the conventional cake.
4. Cheesy Croissant Dog
It may look simple, but this flaky, cheesy creation is beyond compare. An extremely cost-effective way to jazz up any old hot dog, this croissant dog will become a Friday night tradition with the family. The best part? It's completely customizable, so everyone can make his or her own spin on flavor!
For the basic edition, all you need is a hot dog, cheddar cheese, and pull-and-bake croissant dough. You can feed the whole whole family for under $10 dollars and not have to do much work in the process. Simply take a slab of rolled croissant dough and spread it out on an oiled baking sheet. Place the dog and cheese in the center and pull the dough over all the ingredients. Follow the instructions on your croissant dough package, or keep an eye out until the dough is looking golden brown. Be sure to seal up any loose edges so that the cheesy goodness doesn't spill out and burn.
This meal couples perfectly with your favorite honey mustard sauce. If you want to deluxe it up, try changing the hot dog out for kielbasa, spread some pesto on the inside of the dough, or add a few sundried tomatoes. The sky's the limit with what you can add to your croissant dog!
5. Eight-legged Dog
First hot dog snakes, and now a hot dog octopus? No lie! Parents will do anything to encourage picky eaters to dig in, and this sea creature is always a success. Yes, the briny theme is carried out with the bed of sauerkraut, which is absolutely optional, but totally functional. Making these sea creature dogs will become the equivalent of making silly-shaped pancakes on Sunday morning with Dad.
To get the ideal shape, go a little more than half way up the hot dog and slice lengthwise, leaving a whole portion for the top of your sea creature. Splay out the sliced halves and continue to slice them lengthwise until you have four relatively even "legs" on each side. Gently pull them apart and place them around the plate. Voila! Your hot dog has transformed into an adorable sea creature!
Smaller portions are also easy to make. Take half a hot dog and mimic the same process for a more contained bite. This is a fun party platter idea that your little one can help create with you!
TIP: Making faces on the creatures isn't just putting mustard directly on the dog. Dip a toothpick in a gob of mustard and draw a face on for more painterly control.
6. Hawaiian Kebab Dog
Want to serve a salty, sweet, tropical treat at your next backyard bash? The Hawaiian hot dog kebab is easy, and what makes it so great is that a little bit goes a long way. You can easily serve 20 people for $5 dollars with this simple finger food.
Evenly slice a hot dog into about 10 horizontal cuts. Place them in a frying pan to sizzle in a basic homemade teriyaki sauce (soy sauce mixed with a dash of sugar). Your favorite pre-made teriyaki or related marinated will do the trick as well. Just don't add too much to the pan, and keep the heat low. Evenly cook both sides without burning or blistering until you notice the hot dogs form a slight crisp, which is part of what makes this snack so enjoyable. If you experience some splattering in the pan, just reduce the heat a bit and step back while the hot dogs get some of that flavor glaze. Next, take a chunk of cream cheese and a hunk of pineapple and combine the three ingredients on your mini-skewers (toothpicks).
Alternatively, you can marinate some hot dogs, grill them outside, slice them up, and then form your mini kebabs.
For best results, be sure to wear a Hawaiian lei while cooking to give you the vacation you've been hankering for with all the comforts of home.
7. The Italian Dog
This take on the hot dog is a small variation from the standard American dog. Okay, maybe a big variation. This easy-to-make recipe is a great way to get picky eaters to try new foods, and get the adults in your life giggling like school children.
Slice up some polenta and sizzle it in a frying pan with light olive oil until the edges of the polenta crisp up a bit. Flip your polenta so that the slices are evenly cooked. As you cook the polenta, cook up Italian sausage slices. (If you want to use hot dogs, you're always welcome to do so.)
While the polenta and sausage are cooking, slice roma tomatoes into half moons and start making mini balls of goat cheese. Slice up some olives to place on the goat cheese for eyes.
Then, arrange the polenta, sausage, and additional ingredients to make small, silly faces. Dress your plate with pesto and balsamic vinegar to dip your polenta faces into. To add another fresh component, you can serve the polenta atop some slightly wilted arugula greens, arranged to look like hair. They'll add some peppery taste and a nice fresh bite.
These snacks are a great addition to a silly clown party or any fun dinnertime occasion.
8. Goomba Dogs
Stuffed mushrooms are a well-loved mini snack for any party, but if you need a creative spin on the oel' mush stuff, try making a Goomba! Goombas are best known as the bad guys that roam around in the Super Mario Brothers video games. This snack is perfect for a theme party or any event that calls for an out-of-the-box finger food.
This creation can take on many different forms, but a successful combo comes in the form of gently stir-fried mushroom with a hotdog base and cheddar cheese feet. Use a halved black olive to form the classic big brows and get creative with eyes. This snack does require a touch of toothpick artistry, as many of the components require some structure to stay upright. For the time that they do last, they'll bring a smile to everyone's face, although they won't last for long.
You can take this hot dog hack and use it for other mushroom creations as well. If you happen to be a fan of the Mario Brothers, creating a Super mushroom out of a white bella mushroom and a carefully sliced red pepper is another fun option. Video game party with themed snacks, anyone?
9. Irish Lunch Dog
This is a great dish for any Irish holiday. The ole' corned beef and cabbage recipe generally contains the two ingredients mentioned in the name, but it is also served with potatoes and carrots. The dish usually has a somewhat briny flair thanks to the cabbage and salted beef. The Irish Lunch Dog converts these ingredients into an easy and delicious recipe for all ages.
Simply cook your hot dog as usual, on the stove or on the grill. Steam carrots and potatoes until soft without being mushy. Evenly slice the ingredients and skewer them on a long kebab stick. Be sure to top with a generous dash of salt and pepper, and butter never hurts either. Serve with sauerkraut so the cabbage component isn't left out of the Irish theme, and get to chowing down!
Fun fact: It is speculated that corned beef and cabbage was not necessarily a traditional Irish dish. Many Irish citizens did not eat beef until immigrating to the U.S. where beef was sold at a more affordable rate. So, if you want this to be a "true" Irish meal, make sure you've at least got a pint of Guinness to wash it all down!
10. Hot Dog Greetings
Truth be told, hot dogs are malleable little things. A certainly unexpected way to serve a hot dog is for it to be carved out into letters as a way to share affection.
This method simply requires basic knife skills and a hot dog. You want a knife that is sharp enough to carve out letters carefully. Cutting the dog lengthwise leads to more control and letters that can rest flat on a surface.
Bring in a hot dog greeting into work after an especially long week with "We did it!" spelled out and served with delicious condiments or a side of mac 'n' cheese. Or, use it when you've got a sick friend who needs a good laugh. A simple "Get well soon, eat hot dogs!" is sure to illicit a smile, at the very least.
Food should never be taken too seriously, and the hot dog sure is a vessel for the human imagination to go wild!
Jillian Shea is a freelance writer and gardening guru based in Wallingford, CT. Her specialties include DIY, natural living, and organic growing practices. When you don't see her outside digging in the dirt, you'll likely find her grazing in the kitchen.

Stephini Candella is a Nutritionist, and attended the University of Texas for a B.S. in Nutrition and Didactics. She was a manager for a small gourmet restaurant, and has spent over 15 years cooking as a hobby for health. She has extensive knowledge of food science, micro-nutrition, history of the classic foods from across cultures, modern commercial and home cooking processes, disease restricted diet meal planning (cardiovascular, GAPS, diabetes), and popular diet trend (Paleo, Keto, Vegan) diets. Stephini most enjoys meal planning that focuses on simplicity and cost-effectiveness, and she strongly believes these are the foundations for delicious and healthy meals—the basis for a happy life. She is addicted to reading food labels, and uncovering the nutritional benefits of traditional cooking techniques of the classical foods across cultures. If you let her, she will talk your ear off over her fascination for how traditional fermentation cultivates the metabolic byproduct of certain bacteria into nutritional gold for human health. Stephini is also a CRLA (Certified Reading and Writing English Tutor) and has professionally tutored college students as well as K-12 students for an accumulated 15 years expanding to private school curriculum development and teaching in STEM and STEAM. She has been a professional researcher for multiple private and non-profit companies and organizations including the University of Texas Food and Housing Division. There, she researched and wrote recommendations for the University's campus wide composting and food waste reduction initiatives, design and management of campus wide food waste studies, and the procurement of technologies best suited for large scale composting and food waste reduction. As a former Red Cross shelter manager, she has worked with her National Guard, and the US Army and Marines in search and rescue, procuring, and deploying multiple shelters serving thousands of evacuees. She has overseen the management of over 25 shelters in the state emergency operation center, and was held responsible for procurement of meals, medical supplies, and basic necessities. She also assisted in local county natural disaster rescues, providing insurance evaluations and recommendations for approving families affected by natural disasters to receive financial aid, housing, and food assistance. In addition, she volunteered for her local food pantry and domestic violence shelter where she prepared food. These discovered passions for emergency aid volunteer work led her to pursue national and state EMS licensures. She has traveled from Houston to New York to Seattle on a Leadership Scholarship, listening to world renowned scholars on the values of great leadership. Her favorite being the opportunity to sit and connect with the grandsons of Gandhi, listening to their first hand childhood experiences growing up alongside their grandfather organizing and executing his activism. Presently, Stephini conducts research and assistance on customer relationship management campaigns for 30 year veteran executives and business owners as an operations manager for a small, boutique executive assistance CRM firm. She has retired into a quiet, family-centric life, and can be found living between her home and college towns where she is raising her children. There, she is imparting her love for DIY learning and food on to them in the hopes that self-directed creativity and production will bring to them the same sense of holistic wellness that she's experienced for herself.