10 Ways to Keep Your Home Safe While You're on Vacation
To ensure our content is always up-to-date with current information, best practices, and professional advice, articles are routinely reviewed by industry experts with years of hands-on experience.

Reviewed by

on Apr 27, 2023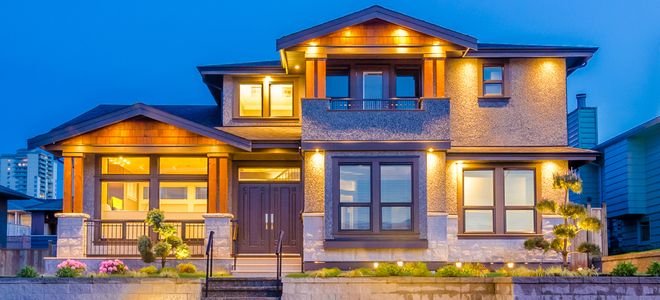 There's so much to love about traveling—from experiencing the culture of other regions to making unforgettable memories with loved ones. Don't dampen these magic moments with anxiety about the safety of your empty home. Take some steps ahead of time to ensure a relaxing vacation.
1. Stop Your Mail
An overflowing mailbox and newspapers lying around near your door are signs your house is unattended. If you don't have anyone who can pick up your mail while you're gone, contact the post office and have the service stopped for the time that you're gone.
2. Put Lights on a Timer
It's pretty simple to put interior and exterior lights around your home on timers to give the illusion that people are home. Many smart light systems can be controlled from your smartphone, which is even better. This allows you to turn lights on and off at varying times, throwing onlookers off even more.
3. Put Away Spare Keys
Many people hide spare keys outside their home in case of a lockout. It's not a good idea to leave these spare keys out when you're away, even if they're hidden. Put them safely inside for the duration of your trip.
4. Don't Leave Your GPS in the Car
Thieves are becoming more tech savvy these days, and one of their latest tricks is to break into cars parked at airports, steal the GPS system, and use the pre-programmed "home" address to figure out where to find a vacant home. If you have a GPS system, take it out of your car and either leave it at home or bring it with you. At the very least, put it inside the center console or glove compartment in your car so it's out of sight.
5. Unplug Items
Cut down on the risk of fire, and save yourself some money, by unplugging unnecessary electronics before you go. Disconnecting power hungry devices like televisions, video game consoles, and computers is a great way to reduce energy usage. Of course, you won't want to unplug certain appliances—such as your fridge—so use your best judgment when taking this step.
6. Turn Off Your Water
The last thing you want while you're away is for your home to experience a water issue. To prevent this from happening, turn your water main off before you depart. This can help avoid leaks and floods that could cause a huge mess and expensive damage. If you need the water to be on for something like a sprinkler system, shut off the water supply to your toilets, dishwasher, washing machine, and ice maker.
7. Steer Clear of Social Media
It's common to share tidbits from trips on social media. You may want to consider holding off on that until you're safely back home, though. If your accounts are public, travel posting can tell strangers your house is empty.
8. Check Safety Device Batteries
Before you leave, check the batteries in your home safety and security devices. This includes motion detectors, surveillance cameras, smoke detectors, and anything else that alerts you of potential hazards.
9. Disconnect Your Garage Door
Most garage doors operate remotely, and unfortunately these systems can be hacked by clever crooks. Disengage your garage door opener and use a manual lock while you're out of town.
10. Schedule Landscaping
An overgrown lawn is another sign you're away. Schedule someone to mow your lawn, water your plants, and clean up your yard while you're off adventuring.
Sara LeDuc is a freelance writer for DoItYourself.com. She also writes for a handful of other websites and platforms. She has been growing her skills and client base for the past two years, but has been passionate about writing for as long as she can remember. She has worked with Internet Brands for over three years and enjoys learning about — and completing — DIY projects and keeping up with the latest and greatest home improvement trends. Besides her work for DoItYourself.com, Sara also has worked with retail, human resources, fitness, commercial, and medical clients to help them increase client engagement, grow their following, and drive traction to their blogs and websites. Sara has furthered her skills and reach by working as an editor with a media company. This has helped her diversify her abilities as a writer and work with additional writers, editors, and a wider range of clients. Sara enjoys continuously learning and building her skills in the field by working on SEO campaigns and outreach programs to increase the visibility of her freelance clients. She loves being creative, pitching article and post ideas to clients, learning more about the freelance industry, and completing DIY projects.

H.R. Helm is an accomplished DIY craftsman. He has been DIY since childhood and is now a septuagenarian. He is experienced in wood and metal construction, having designed and built several houses and metal buildings. He built every permanent building on his current homestead and did all the plumbing and electrical work. He has several years experience as a professional cabinet builder, and he is an accomplished auto repairman, having operated an auto repair business for many years. He currently has a home shop where he sharpens and rebuilds saws, repairs lawn mowers, mobility scooters, hydraulic jacks, and anything else that comes along. He also builds custom tools for metal working. Invention prototypes are another of his many accomplishments. He owned and operated a manufacturing business building Compact Utility Vehicles for homeowner use. H.R. enjoys making jams and jellies during fruit season along with cooking meals. He is committed to outdoor cooking in a Bar-B-Q pit he welded together several years ago. He maintains fruit and nut trees along with helping his wife with a vegetable garden. He farmed commercial garden produce for several years. It helps to have over 50 years of farming and ranching experience. Employment/Education Highlights ASE Certified Master Auto Technician Certified Welder Cross country truck driver -- over dimensional freight Design Engineer/Project Manager for injection molded plastic company Bus Driver/Substitute Teacher Inventor with two patents (weight training – anti-rollback for manual wheelchair) BS in Industrial Technology