10 Winter Annual Plants and Flowers
To ensure our content is always up-to-date with current information, best practices, and professional advice, articles are routinely reviewed by industry experts with years of hands-on experience.

Reviewed by

on Jul 07, 2016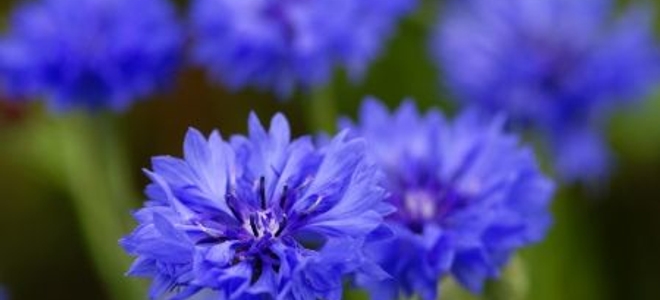 Winter annuals are plants that are considered hardy.They will survive in the winter but do not do well in warmer climates.
A number of different winter annuals are available to choose from.
TIP: Our expert gardening advisor, Susan Patterson adds, "Pick winter annuals that are appropriate for your growing region."

Calendula - Also known as pot marigolds, these come in different colors and look lovely scattered amongst other cool season annuals.
Pansy - This annual has a beautiful mild fragrance and is found in many varieties. Its cheery face makes anyone happy on a cool winter day.
Sweet Pea - Available in bright colors of red, pink, blue, violet, white, coral and cream, sweet pea thrives in cold weather and blooms during the short days of winter. Sweet pea can grow up to 5 feet tall.
Bachelor Button (Cornflower) - Ideal winter plants, cornflower comes in pink red, white and blue, and requires little care.

Larkspur - This tall feathery flower needs plenty of water and regular fertilization.
Snapdragon - A tall vertical plant, snapdragon comes in two heights: 10 inches and 3 to 5 feet.
Dianthus - Ideal winter plants in the South, Dianthis requires sun and well-drained soil rich in organic matter.
Lavender - Thanks to its lovely scent, lavender is a popular choice for making potpourri. It should be trimmed each spring and kept well fertilized.
Ornamental Cabbage and Kale - Known as ornamentals, these plants are not edible. They produce beautiful colors of pink and purple and the color deepens as the temperatures drop.
Viola - These flowers have a slight fragrance and come in many colors. Keep them well watered and fertilized.
Winter annuals are also considered important to our ecological system. They prevent soil erosion during winter and early spring by providing a vegetative cover. Winter annuals add color and cheer to any cool season garden.
TIP: Susan suggests, "Plant a mixture of winter annuals in containers on your deck or porch for added winter color."