11 Household Problems You Didn't Know You Could Fix Yourself
1-400 hours

•

Intermediate

•

0-5,000
It's likely that you're more capable than you know when it comes to DIY repairs around your home. While you might think some tasks require a professional, DoItYourself.com is here to help you save some money and empower your efforts on those tasks you didn't even know you could fix yourself. Be sure to click the links within each topic for additional helpful hints.
1. Sagging Gate
Usually the first part of any fence to show wear and tear is the gate. Whether the posts that hold it shift, or the hinges begin to give out, repairing a sagging wood gate simply requires a few tools and perhaps a new piece or two of wood.
2. Clogged Drain
When the water and waste refuse to go down the drain, resist the urge to call the plumber until you've gone through the steps to fix the problem yourself. To fix a clogged drain, start with a simple hair removal drain snake you can pick up for about $3. Then try a manual snake and upgrade as needed. If the problem is in the sewer line, some digging may be required to replace broken pipes.
3. Leaking Roof
Your home's roof has a tough task and it will eventually show wear and tear from protecting your home in wind, rain, and other conditions. When you spring a leak, repair your leaking roof through a series of steps, beginning with a thorough investigation. Often the leak starts far from where the water actually drips. Chimney surrounds are a common culprit. Pay special attention to lifted roofing shingles. To make repairs, replace flashing and shingles as needed with the proper glue and safety measures.
4. Wobbly Wooden Chair
Most wood furniture can be repaired, whether that means replacing a leg or simply regluing a spindle. To repair wood chairs, look at the construction, evaluate the damage, and ascertain whether it requires a touch up or an overhaul.
5. Door Replacement
Both interior and exterior doors take a beating from constant use. At some point, they may need to be upgraded too. Whatever the reason for replacing a door, skip the call to the contractor and tackle this DIY task yourself. Just make sure the door is plumb and level so it swings and sits properly when you're done.
6. Drywall Repair
Most homeowners don't give their walls a lot of thought until a door knob or elbow creates a hole. Repairing holes in drywall is a fairly easy task, although it requires several tools and some practice with the technique.
7. Window Replacement
When your dated window begins to leak or it's just time for an upgrade to a more efficient model, you may not need to call in the experts. As long as your new window is the same size, the window replacement process is fairly straightforward. If you are altering the size a bit, some framing will be required. The most important thing in either case is to ensure a secure seal for long-lasting performance.
8. Uneven Paver Stones
Perhaps you've inherited a house, made a recent purchase, or resided in the place for decades. Whatever the case, paver stones have a tendency to shift over time. This can cause a tripping hazard or uneven ground that affects chair legs for your patio set. Resetting paver stones is much like installing them in the first place, except you only need to replace a portion of the area.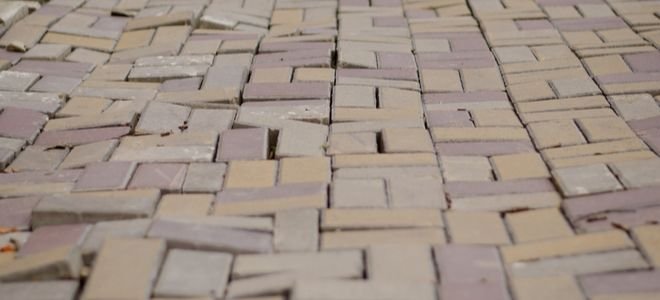 9. Cracks in Cement
When you see a crack in the foundation of your home or in the center of the driveway it may seem alarming. In reality, it's a common occurance and most cracked concrete is easy to repair if caught early. Note that there are times, however, that extensive repairs are required due to poor water drainage and other causes, but if the damage is minor, repair concrete cracks yourself.
10. Disconnected Gutters
Gutters perform a critical task in diverting water from your roof to the drainage system. So when the gutter system acquires a hole or separates from the structure, it's time to put on your DIY hat. Repair downspouts and gutters with a few supplies and a bit of time.
11. Replace Ceiling Fan
Like most other things, ceiling fans wear out. When it's time to replace a broken ceiling fan, focus on safety first, and then take pride in the fact that you tackled it yourself.