11 Must-have Bathroom Accessories
To ensure our content is always up-to-date with current information, best practices, and professional advice, articles are routinely reviewed by industry experts with years of hands-on experience.

Reviewed by

on Sep 14, 2020
Want to take your bathroom from functional to fabulous?
Want to take your bathroom from functional to fabulous?
Bathrooms are often the most overlooked rooms in the house when it comes to decorating. Most people leave their bathrooms plain when they should really think more about adding some personal touches to make it stand out. The nice thing about decorating a bathroom is that decor items not only add beauty and style, but also add functionality to the space.
1. Soap Dispensers
Every bathroom should have hand soap for people to use, but how you decide to store it is up to you. Soap dispensers come in a variety or shapes, colors, and styles and can be purchased almost anywhere. So, whether you decide to use bars of soap or liquid soap, select a soap dispenser or holder that both looks good and does the job.
2. Mirrors
A lot of people use the bathroom to do their hair and makeup, so having multiple mirrors is important. You'll obviously want a large mirror above your sink, which could be a cabinet or just a flat mirror, but you should also consider having a small freestanding mirror or wall-mounted magnifying mirror to make doing your makeup easier. Your mirrors don't have to be plain either; you can select decorative frames, stands, or cabinets that will wow your guests.
3. Towel Ring or Bar
You should have a towel ring or rack for your hand towels that match your decor. Clean, sparkling chrome towel rings will match almost any bathroom, or you can select one that's more unique to your taste. Whether your bathroom is of a rustic, shabby chic space or mid-century modern, there's a towel holder for every style.
4. Linen Baskets
In every bathroom there should be a variety of wash clothes, hand towels, and bath towels. Linen baskets are the perfect way to store every kind of bathroom linen, including your towels. It doesn't matter if it's a wicker basket or a plastic bin, whatever you choose should make your bathroom feel like home. Also, you might even want to add a matching laundry basket for dirty linens and clothes.
5. Apothecary Jars
Apothecary jars come in a range of styles and are perfect for storing different things. You can use them in your bathroom to hold cotton balls, swabs, and cosmetic pads. You can also use them for decorative purposes, like as a candle holder or for potpourri.
When adding apothecary jars, try mixing up different shapes and sizes for an interesting look, or even use some for storage and others for decoration.
6. Bath Mat
Forget using an old towel, get yourself a stylish bath mat to soak up splashed water and wet floors. You don't have to buy a typical cotton bath mat, which isn't the best choice because of it's poor durability. Luckily you can buy one made from wood, bamboo, polyester, or nylon. Each material has it's own characteristics and design, ranging from absorbency, color, slip resistance, and durability.
7. Shower Curtain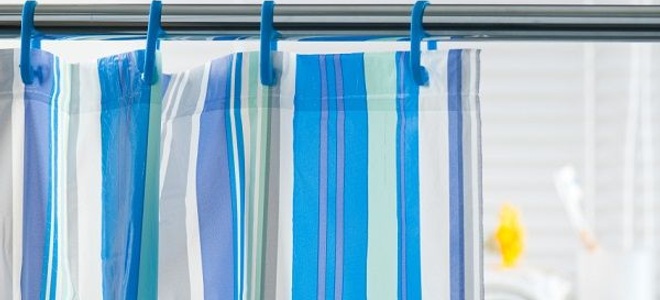 A lot of people buy bathroom sets that include a bath mat, toilet seat cover, and shower curtain, which is fine, but it's even better to piece together your own bathroom set to match your style and taste. When selecting a shower curtain, you might want to choose a color that blends in with the walls, or you can choose a more decorative shower curtain that stands out on it's own.
8. Candles
Candles can turn a dull room into a beautiful space that feels like a relaxing and luxurious spa. They not only look pretty, but also smell great! When selecting candles for your bathroom, consider where you want to place them, the size, shape, color, and scent. Also, you can find really nice candle holders to match your bathroom decor.
9. Trash Can and Recycling
Every bathroom should have it's own trash can and mini recycling bin. A lot of people don't think to add a recycling bin in their bathrooms, but considering how much recyclable material gets thrown into the garbage (toilet paper rolls, shampoo bottles, makeup packaging), it only makes sense to add a recycle bin.
When selecting a trash can and recycle bin to your bathroom, consider something stylish, even if it's not an actual garbage bin.
10. Lighting
The lighting in your bathroom should be bright and attractive because you need to be able to see yourself clearly and keep it well-lit for safety reasons. There are a lot of different options when choosing lights for your bathroom. You can add pod lights, a chandelier, a vanity light, or even wall scones. In fact, you might want to add both ceiling and wall lights.
11. Side Tables
You should also add a side table to your bathroom. Adding a side table beside your bathtub is the perfect place to store magazines, candles, shampoo, towels or even a bouquet of flowers, which can help transform your bathroom into a beautiful spa any night of the week.