18 Emergency Supplies to Have at Home
To ensure our content is always up-to-date with current information, best practices, and professional advice, articles are routinely reviewed by industry experts with years of hands-on experience.

Reviewed by

on Apr 15, 2023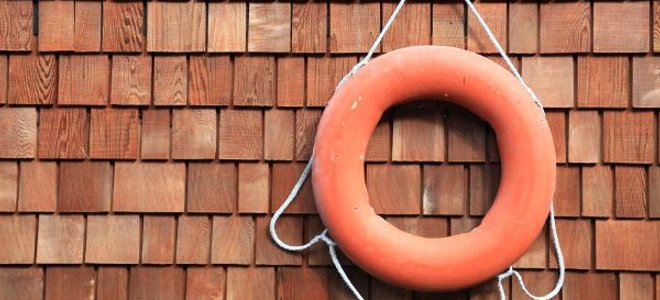 Emergencies can strike at any time. From natural disasters to man-made catastrophes, it's impossible to predict what kind of emergency might hit your home. Fortunately, there are a number of supplies that will see you safely through any disaster, especially when access to a nearby store is blocked. By stocking up on these items, you will be prepared for anything that might occur in the near future.
1. Water
Water is the most important item to have on hand in case of an emergency. You should keep at least one gallon of water for each person in your home, per day of a potential emergency (for instance, if you want to keep supplies on hand for a week's worth of time, you would have 7 gallons of water per person for that week). This adequately covers drinking as well as washing.
2. Food
Aside from water, food is the second priority on the list. When storing food for an emergency, choose products that are non-perishable and easy to prepare.
3. Light Sources
Multiple types of light will come in handy if the electricity goes out. Flashlights and candles should be kept on hand, along with a store of batteries and matches. For long-lasting use, consider buying emergency candles, which typically last several days before burning out.
4. Blankets
Disasters can hit at any time of the year. If the power suddenly goes out in the winter, then a healthy amount of blankets could save your life, especially in a prolonged emergency situation. A handful of blankets for each person in the house should suffice.
5. Radio
A radio will give you updates on the emergency situation and let you know when it's safe to leave your home. Purchase a hand crank radio to avoid using batteries.
6. Utensils and Plates
You never know how long an emergency might last. Keep a share of reusable plates, cups, and utensils on hand for longer stays. Plastic plates and utensils are a great option because they are easy to store and clean.
7. Survival Knife
A good survival knife will include all the tools you might need in an emergency situation. This includes a cutting blade, screwdriver, can opener, saw, and other accessories.
8. Cell Phone Chargers
When emergencies strike out of nowhere, it can be difficult to remember to bring you cell phone charger with you. To remedy this, simply keep backup chargers for all your electronic devices in your supply kit.
9. First Aid Kit
No stockpile of emergency supplies is complete without a good first aid kit. When it comes to buying a kit, consider ones you can hand-stock to ensure you have plenty of items you need in case of injury.
10. Bathroom Supplies
Whenever emergencies last longer than a few hours, a good supply of bathroom necessities is critical. This includes toilet paper, trash bags, feminine products, personal hygiene items, and soap.
11. Change of Clothes
Emergencies can last from several hours to days. In order to stay as fresh and clean as possible, consider adding at least one change of clothes for each family member, including a pair of backup shoes. A good practice is to store the clothes in good hiking backpacks, which might become useful later.
12. Maps
Disasters often make navigating difficult, even in familiar territory. Keep a map of your local area with your supplies, along with a compass, to make navigating easier.
13. Towels
A stack of towels will come in handy in case of any spills or accidents. A good all-purpose cleaner is also recommended, along with garbage bags.
14. Medication
If any member of the family requires daily medication, then make sure to include at least a seven-day supply in your kit. Furthermore, it's a good idea to keep other daily medications on hand, including aspirin, allergy pills, and anything else your family uses regularly.
15. Money
Having cash on hand during an emergency might prove vital in keeping your family safe. Depending on the type of disaster, your local bank might not be available. In these situations, whatever cash you have on hand might be your only source of money for days.
16. Pet Supplies
If you own pets, then keep some extra food and water on hand. Also, make sure to include dishes to hold the food and water, as well as any dog collars or leashes.
17. Bleach
Bleach has a variety of properties that make it very useful in emergencies. Not only can it sanitize and clean, but it can also purify water.
18. Entertainment
At the end of the day, your sanity is just as important as keeping safe in times of emergency. To prevent family members from getting on each other's nerves, keep a good book or a favorite magazine on hand.
Perry Carpenter is a freelance writer living in Springfield, Missouri. Her love of everything DIY was instilled from an early age by her mother. Growing up, creativity was encouraged, and Christmas prep involved making lots of homemade presents. Perry has been a successful freelance writer since graduating from Missouri State University with a degree in journalism. She has worked on dozens of home renovations, completing projects from garage rebuilds and asbestos removal to shower installation. She has covered everything from auto repair to plumbing for DoItYourself.com. In her spare time, Perry enjoys traveling, especially abroad. Her best friend since kindergarten has lived in many places around the world, giving Perry and her husband lots of vacation destinations. She currently has plans to visit Germany and Italy, followed by Scotland and England. Scotland especially holds a special place in her heart because of her deep Scottish roots. In fact, her profile picture was taken in Fort William, a town in the western Scottish Highlands. Perry loves to cook for family and friends and can often be found prepping for the next big get together, whether it is a family birthday, or just another NFL Sunday. She also volunteers by coaching youth volleyball, as well as by raising money for her father's memorial scholarship fund.

H.R. Helm is an accomplished DIY craftsman. He has been DIY since childhood and is now a septuagenarian. He is experienced in wood and metal construction, having designed and built several houses and metal buildings. He built every permanent building on his current homestead and did all the plumbing and electrical work. He has several years experience as a professional cabinet builder, and he is an accomplished auto repairman, having operated an auto repair business for many years. He currently has a home shop where he sharpens and rebuilds saws, repairs lawn mowers, mobility scooters, hydraulic jacks, and anything else that comes along. He also builds custom tools for metal working. Invention prototypes are another of his many accomplishments. He owned and operated a manufacturing business building Compact Utility Vehicles for homeowner use. H.R. enjoys making jams and jellies during fruit season along with cooking meals. He is committed to outdoor cooking in a Bar-B-Q pit he welded together several years ago. He maintains fruit and nut trees along with helping his wife with a vegetable garden. He farmed commercial garden produce for several years. It helps to have over 50 years of farming and ranching experience. Employment/Education Highlights ASE Certified Master Auto Technician Certified Welder Cross country truck driver -- over dimensional freight Design Engineer/Project Manager for injection molded plastic company Bus Driver/Substitute Teacher Inventor with two patents (weight training – anti-rollback for manual wheelchair) BS in Industrial Technology