Exterior Home Improvement Trends
New Year, New Looks
New Year, New Looks
Ring in 2020 with a look at some of the incoming exterior design elements.
Black Back In
Black paint on the exterior? You've got to be kidding! No, folks, we're not. Fear not, intrepid diyers. Spooky is not the goal. Think of it as more than an accent on shutters and doors, but also as a statement on larger areas of siding or on the trim. Used judiciously and creatively, it can turn your home into a showstopper on your block.
Makeover Your Garage Door
Ever gone house hunting and pulled up to one where the garage door was the front of the house? We're not knocking this architectural style, but if the garage is one of the first things you see when you come home, why not gussy up the entrance to this functional space with a garage door facelift? There are numerous styles in different materials that can be customized to complement the exterior of your home.
Add Wood Elements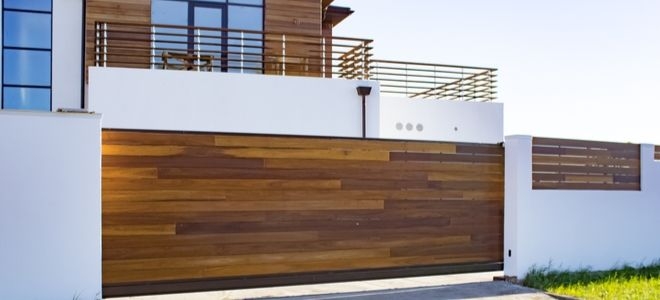 Natural wood accents create a feeling of being closer to nature. They bring depth and definition to the exterior. And if you're taking our advice and changing out your garage door, (ahem, previous slide...) a customized wooden door turns into a working piece of art. Winning!
Take the Indoors Outside
You've heard of bringing the outside in, but the movement now is to bring the inside out. Create a space that is more than a place to barbecue (although, that's a very important function, and we do recommend you incorporate that into your plan). Design it around how you will use it to work from home, relax with a drink and some music, watch the game, and cozy up around the fire with friends.
Expanded Walkways and Driveways
This trend may have something to do with decreasing the lawn to save water and money. Doesn't matter, because we love it! Installing a wider driveway and walkway to your home makes it more welcoming for guests and just screams, come on in! Consider the appeal of natural curves in your design rather than straight lines, for a relaxed feel. Or if you prefer, use straight lines for a sleek modern look.
Cool Tin Roofs
But it is metal, and can be made of aluminum or steel, much of it incorporating recycled material. A metal roof is extremely durable, and can last much longer than traditional shingles, some claim up to 60 years! There are myths around metal roofs, such as they are loud when it rains, they attract lightning, and they get really hot.
Designed with the homeowners comfort in mind, a metal roof is no louder than an asphalt one when it rains, and since lighting strikes the highest point, a metal roof is not more likely to get struck than an asphalt one. Though they might get a bit hot (keep the kitties off of them), they are reflective to keep your house cooler in summer.
Going Solar
The green movement continues as states like California mandate new home construction from 2020 onward to have solar power. With other states readying to follow suit, solar panels will be a more common feature of many home landscapes.
A Wall of Glass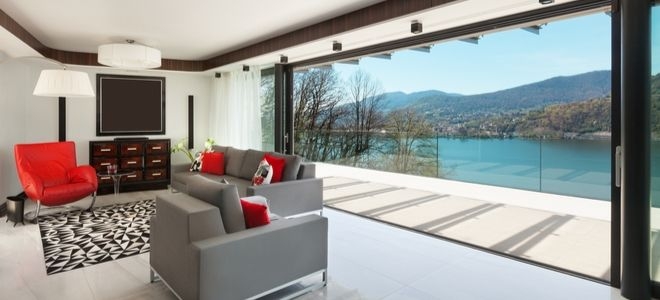 Unobstructed views of your garden help bring the outside in, and creating a floor to ceiling view is a home feature we love. Open up your space with tall windows that let in the light, or create a wall of glass panel doors that open up completely, removing the barrier between you and the outside.
Join the Dark Side
We're talking dark on dark exterior and accents rather than the traditional paint schemes that contrast the trim from the siding. Dark brown color palettes inspire a rustic feel, while dark grays lean toward a modern look. Take a hint from the architectural style of your home to lead you to a fitting color scheme.
Materials that Last
The shift toward using more durable materials during construction or renovation may be inspired by our responsibility to the environment, but also by our desire to upscale our surroundings with these high quality components. Home owners will love the lower maintenance and increased efficiency these materials provide, such as fiber cement siding which resists insects and fire, and doesn't require painting or touch ups for years.