4 Basic Crawlspace Repair Tips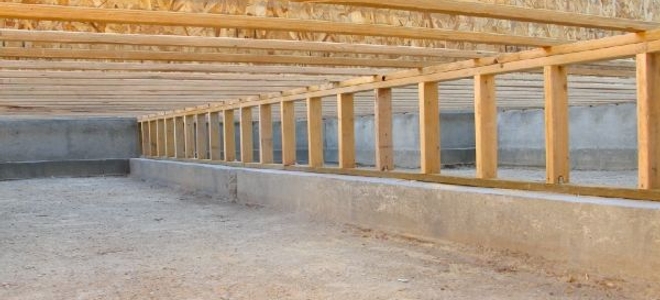 Although there are many problems that arise with crawlspaces, moisture seems to be the main culprit. This article explains basic precautions that can take to ensure your crawlspace stays free of odor, mold, and other funguses without draining your pocketbook. It will also review some easy crawl space repairs that you can do yourself.
Proper Ventilation
Crawl spaces need vents (not just for ventilation but also a building code requirement). This allows the air inside the crawl space a way to flow out and fresh air to come in. Air circulation is important in preventing mold buildup. However, vents alone are not enough to keep moisture out. Moisture in crawl spaces comes from the soil itself. The solution? Cover the soil with a vapor retarder! Vapor retarders block water vapor which greatly reduces the moisture in the crawl space.
Vermin Problem
Spiders, snakes, centipedes, silverfish, cockroaches, rats, mice, tiny dust mites, and termites all love living in the shady, damp crawl space under your home. They will keep coming back if you don't correct the moisture problem.

The best way to make sure that they do not return is to eradicate the ideal living conditions you have provided for them. If a vapor barrier is not the route you wish to take, you can purchase a crawl space dehumidifier. Crawl space dehumidifiers suck the moisture from the air and drain it through a condensation pump and hose.
Cold Air Seeping Up From Below
If the ceiling of your crawlspace is not insulated, then your floor probably becomes extremely cold in the winter. The best way to solve the problem is to insulate the ceiling of your crawlspace. Not only will doing so keep your feet warm, but it will also reduce your energy cost.
Standing Water in Your Crawl Space
Examine your gutters and the surrounding area. If rain water us landing right next to your foundation, then the ground around your home is absorbing it. The absorbed water forms puddles that accumulate in your crawlspace.

The best solution is to make sure your gutters are not clogged and that they have downspouts which drain into pipes that extend 10-feet away from your home. If you live in a humid area on flat ground, look into installing a French drain. French drains are systems that removes water from the site of your home to a place some safe distance away.