4 Roof Truss Building Tips
To ensure our content is always up-to-date with current information, best practices, and professional advice, articles are routinely reviewed by industry experts with years of hands-on experience.

Reviewed by

on Aug 28, 2020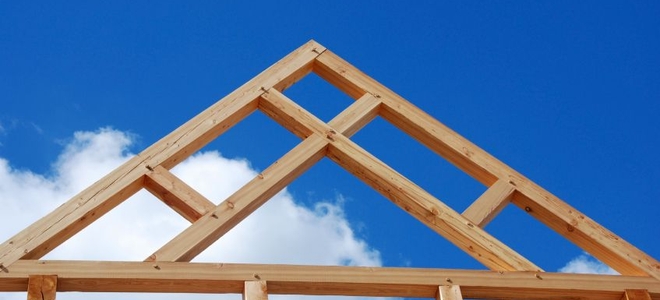 A roof truss is a contiguous double rafter and joist unit. Truss construction is made much lighter than a regular stick roof framing and uses smaller sizes of lumber. Many new homes are built with roof trusses because they are easier to manage and build than roofs using regular stick framing.
1. Use Larger Lumber for Larger Roofs
If your home is going to have a very large roof to cover the square footage of your home, you will need larger dimension lumber. For example, a house that covers over 2,500 square feet will use 2x6 roof trusses rather than 2x4s.
2. Use Metal Connectors
Trusses are not built by screwing the wood together. They are connected through the use of flat, galvanized metal connectors. They will help form the triangle construction needed for the pitch of your home.
3. Add Perpendicular Supports
Starting in the center, and working your way out, add perpendicular 2x4 supports that will help distribute the weight load. Add new vertical support that angles from the bottom of the center support on each side of the 2x4.
4. Install Every 2 Feet
Roof trusses are then installed on the roof every 2 feet. Secure the trusses with 3-inch deck screws. Connect the trusses with a brace as you work your way along the roof. Once the sheathing starts to go on you can remove the braces.