5 Backyard Projects That Take Half a Day
To ensure our content is always up-to-date with current information, best practices, and professional advice, articles are routinely reviewed by industry experts with years of hands-on experience.

Reviewed by

on Nov 02, 2022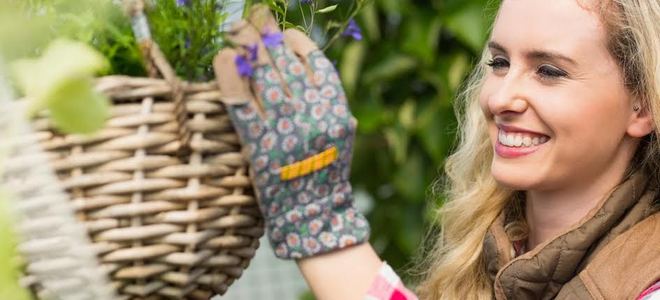 The weather is starting to warm up and its time to enjoy the outdoors. For DIYers, springtime also means getting caught up on backyard projects. From creating that walkway you've always dreamed of to fine-tuning your lawn, here are some quick backyard projects that take less than half a day to complete.
1. Create a Hanging Garden
If you are low on space, consider adding a hanging garden to your backyard. You can use a variety of different materials for a hanging garden, though woven baskets are a sturdy option. Select at least three different sized baskets for this project.
Begin by measuring out the length of the hanging garden. Then cut four pieces of twine and tie a sizable knot on the end of each length. Run each piece of string through a corner of the largest basket and repeat the process for each one. The smallest basket should be last. With the twine in place, pour soil in each basket and add plants. Finish by hanging the piece in your desired location.
2. Walkway Updates
You can improve the look of your walkway by adding plants along the border. If you have a lot of space to fill, the groundcover creeping jenny is a good option, while geraniums add a lot of color to the area.
Start by preparing the ground with fertilizer and topsoil, and make sure you water the plants regularly in the first week or two of planting. You can also install a brick border around the walkway to help keep the lawn or other plants at bay. Another option is to install a layer of bark around the plants. The bark will add some texture to the ground and help prevent weeds from sprouting.
3. Gravel and Bark Bed Maintenance
Gravel driveways, walkways, and bark beds should be refilled from time to time. Make sure you have a metal rake on hand to spread out the gravel. If you are working on the driveway, it's best to lay out the gravel in small piles to make spreading easier. A flat head shovel is a great tool for spreading bark while a rake can be used to even things out.
4. Paint Backyard Furniture
A new coat of paint can really transform the look of old furniture. This includes patio chairs, garden beds, and benches. You can either choose to repaint with the same color or pick something new to brighten up the space.
Before you start painting, make sure you clean and sand the surface. Start with a lower grit sandpaper and remove as much of the old paint as possible. Prime the surface before painting it with your desired color. For outdoor furniture, it's also a good idea to protect the wood with a waterproof sealer.
5. Build Your Own Fire Pit
A fire pit is a great addition to any backyard. Not only does it improve the look of a backyard, but they are also functional. Luckily, you can build your own fire pit in three easy steps and it won't break your budget
Step 1 - Dig
Outline the diameter of the fire pit with spray paint. Using a shovel, dig out the circle for a depth of at least 6 inches. You can do this with a shovel or a mattock—just make sure the surface is smooth before proceeding.
Step 2 - Fill
Fill the hole with several bags of gravel. Keep pouring until the gravel is the same height as the ground and spread it out evenly across the circumference. The gravel will protect the ground from heat and also act as drainage for when it rains.
Step 3 - Construction
The final step in building a fire pit is assembling a ring of stones around the outer edge. Flat stones are great for this, but you can use a stone of your choice. For extra integrity, apply masonry adhesive to the bottom of the stones. Repeat this process until the fire pit is the desired height. Add wood, and enjoy.