5 Pergola Arbors Design Tips
To ensure our content is always up-to-date with current information, best practices, and professional advice, articles are routinely reviewed by industry experts with years of hands-on experience.

Reviewed by

on Jul 24, 2020
4-100 hours

•

Intermediate

•

0-2,000
Having a pergola arbor in your landscape setting is an amazing idea. They are beautiful and add a special touch to certain settings. There are many different styles that you can use when building a pergola arbor, and many types of design ideas you can use as well.
Below you can discover five different design ideas to make your pergola arbor stand out from the rest. Or, if you prefer the blending in effect, there are designs for that as well.
1. Canopy
If you have cement slab, or even just an area where you tend to sit and hold outside conversations, using a canopy style design is perfect. Building a pergola arbor over this slab or area will provide shade, and an inviting space for your guests.
Dimensions of the area you want are completely up to you. If the shade part is what grabs your attention, then you will want to build the roof out of wood boards, or a simple wood platform. However, if you decide you want a little creativity, and maybe your conversation spot is already shady, you can opt for a lattice top, or something to that affect.
2. Trellis
You can use trellis panels to create a very classical, and garden like look to your pergola arbor. Using a trellis as part of your pergola arbor allows you the space to plant climbing flowers that will follow your trellis panels. So if your landscaping contains a lot of flowers, and that is the design you are going for, this is a great idea.
3. Lattice Work
You can also look into lattice for your arbor. Adding lattice to the top, sides, or even randomly through your pergola is a great idea. It gives it a classical but modern look. Maybe add it to the bottom so it gives a fenced-in feel to it. Adding it to the roof, as mentioned above, can give it a free flowing spirit as well.
4. Cedar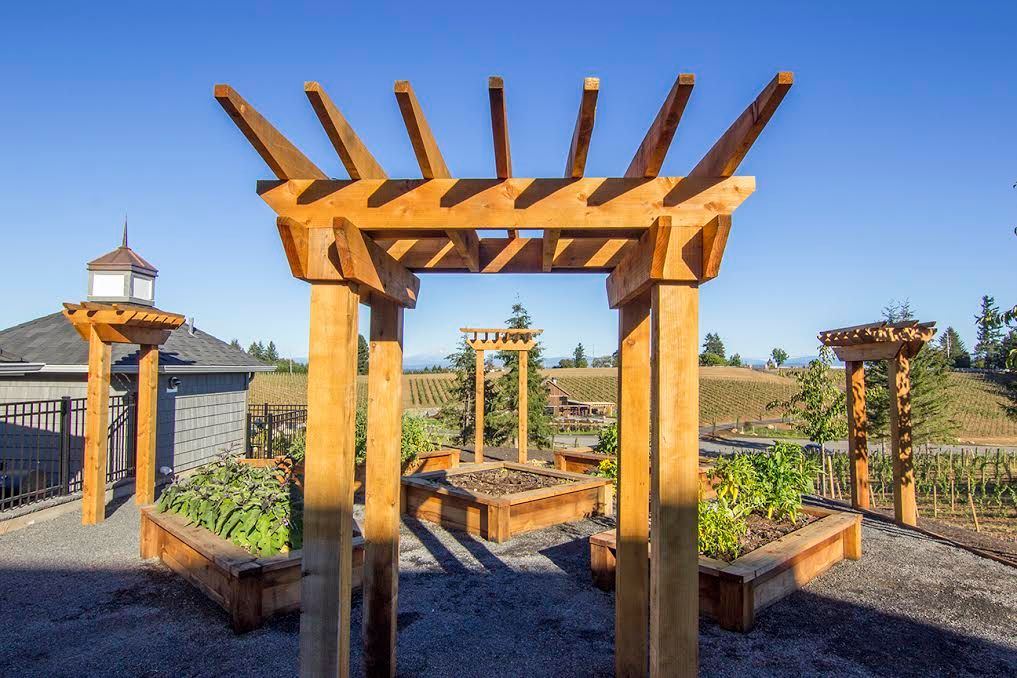 Plain and simply put, use cedar. Cedar is beautiful, elegant, and is very durable wood. Cedar is probably the best choice you could make when building your pergola arbor. Just make sure to coat your cedar with a UV-proof sealant. Sun can do some damage to cedar, and because of it's natural beauty, you will want to make sure you preserve that as much as you can.
5. Box it in
Some of the most beautiful and eye appealing pergola arbors are smack dab in the middle or off to side in a home owner's yard. Box-in an area where you want to dedicate something special. Maybe a certain patio set you own, or have your eye on. Simply use four tall posts and boards for your roof. The box will not contain any walls, but gives you an option of maybe adding a screen to the sides for added comfort on those nights when mosquitoes are prevalent.
Buy some lawn furniture and put it into your box. Doing this will give you an inviting area for you and your guests to join in on some good fun and conversation.