5 RV Storage Solutions
To ensure our content is always up-to-date with current information, best practices, and professional advice, articles are routinely reviewed by industry experts with years of hands-on experience.

Reviewed by

on Feb 10, 2020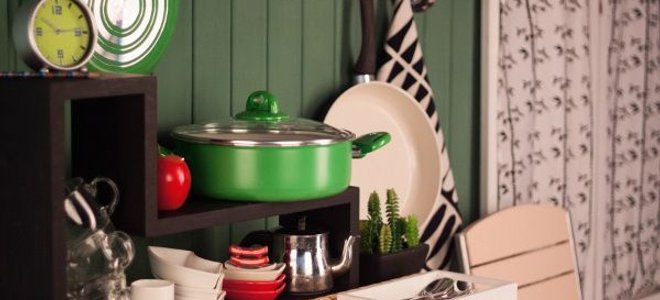 RVs come with plenty of built-in storage, but when you're on the road for long amounts of time and living in one, there is simply never enough space for all the things you need and use on a daily basis. From tools and cleaning supplies to towels and utensils, these things all need an assigned place to be stored, yet accessible. Ease some of your storage worries and woes and create extra storage space by utilizing all the little spaces around your RV.
Mount Items Using Hooks, Suction Cups, and Brackets
Hooks, suctions cups, and brackets may not seem essential in larger spaces, but in an RV they can make a world of difference. Hooks and brackets can be permanently mounted using screws, while suction cups or adhesive hooks can be used temporarily and moved around. Hang hooks, brackets, and suction cups inside cabinets, doors, on the ceiling, and on small walls that are unused space. Brackets are ideal for brooms, mops, tools, umbrellas, and cleaning supplies. They are also strong enough to hold items on the ceiling. Suction cups are much less strong but ideal for utensils, potholders, keys, and small items if you have space above or around windows. Install fold-able hideaway hooks for coats, robes, and items that may not be stored in that space all the time. Before mounting permanent hooks with screws, be sure to measure and mark where all fixtures will go before installing them in order to prevent unnecessary holes in your walls, ceiling, cabinets, and doors.
Use Hanging Organizers for Anything
Mount hanging shoe holders, magazine racks, or teaching organizers to the wall to store just about anything in the pouches and baskets. While created for shoes, papers, and magazines, the pockets are the perfect size for office supplies, small books, tools, rags, or toiletries. This makes them perfectly useable in the bathroom, inside cabinets, or on walls—for just about anything. The pouches and pockets organize items but keep them hidden from plain sight.
Hang Shelves From the Ceiling
In areas such as above the sink or dining table there should be room to hang shelves for extra storage. These hanging shelves can be hung from ceiling hooks and will hang down several inches from the ceiling. These can be great for storing towels, napkins, silverware, cups, or any other items you see fit. The shelf should be hung high enough so that it doesn't block people from seeing one another while sitting at the table, and there's no danger of hitting your head on it on a daily basis. Hang these in low traffic areas and store whatever you please in them.
Create More Slide-Out Storage
You can create space and storage by using plastic storage tubs or drawers and sliding platforms. Do this by accessing the space inside and under RV furniture. While this make take some specialized searching and carpentry on your part, it can create so much more storage space. The areas underneath tables, beds, and cabinets can be used to create storage spaces and small slide-out storage drawers. If you don't want to do too much with tools and alterations, storage containers can fit under and inside these spaces to hide and hold your personal items.
Install Some Pegboard
Pegboard creates a ton of hanging storage, as once it's mounted, you can hang nearly anything from it using a hook. Hang a piece of pegboard behind your sink if there's space, which works as a kind of storage backsplash. Use it to hang pans, utensils, potholders, and other kitchen items if you install it in the kitchen area. Place pieces of pegboard on the inside of cabinet doors around the RV for extra storage space for tools, belts, or anything else you can store on small metal hooks.