5 Tips for Easy Window Glazing
To ensure our content is always up-to-date with current information, best practices, and professional advice, articles are routinely reviewed by industry experts with years of hands-on experience.

Reviewed by

on Jun 26, 2023
2-5 hours

•

Intermediate

•

0-100
Heat gun
Knife
Sander
Scraper
Heat gun
Knife
Sander
Scraper
Windows let natural light in, providing visual opportunities that enhance the atmosphere and ambiance of the house. The problem is that glass is not an energy efficient material, therefore, the more windows you add to the house, the more energy loss you have. Glazing windows can help you reduce energy loss.
1. Choose the Proper Tools
The proper tools and materials are the cornerstone of every do it yourself task. You will need a heat gun, a knife, a sander, and scraper. When working on window glazing, you will need to fix small cracks and chipped glazes, you will need to soften the previous glaze, and pry it off the glass. Any glazing compounds will need to be removed, and the glass will have to be smoothed since the old paint might leave some marks and tear on the glass.
2. The Type of Glaze
There are two types of glaze sold: the latex based and the oil based one. Latex is user friendly and easy to work with, as well as more affordable. The oil based glazing offers, though, a more professional and smooth look. Oil needs to be heated while in the container and then added on the glass, because this way it becomes softer and pliable. Latex glaze skins over fast, but you need to let it dry overnight because the underneath stays soft for many hours. The oil glaze never hardens, therefore you need to be careful when installing the frame again. Window glazing can be bought at any local store, but you can also find it online, and even compare prices.
3. Choose Between Single and Double Glazing
Until some time ago, single window glazing was the only option. Double glazing has become a more popular choice today, because it offers double efficiency. Most professionals would suggest you work with double glazing for optimum results. Double glazing is the process in which you use two panes of windows with a space in between, forming insulation. Double glazing is environmentally friendly and helps energy saving because it keeps the houses warm in winter and cooler in summer.
4. Patience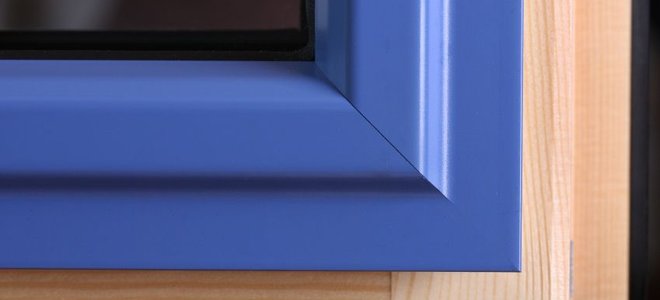 Window glazing is a task for patient people, because there are many small things that need to be fulfilled in order to have a good result. Installation can take a long time, especially if you apply the more challenging oil based glazing.
5. Budget Estimate
There is no escape here; glazing can be costly, especially if you opt for double glazing. Although the results are great and will increase the beauty and property value of your house, you need to estimate the cost properly, if you do not want to be surprised by the final costs. Keep in mind that window glazing can be a long-term investment for your house; therefore sometimes it's worth spending a little more, if you can afford it, in order to ensure the best possible results.