5 Ways a Hipped Roof Dormer Can Add Space to Your Home
To ensure our content is always up-to-date with current information, best practices, and professional advice, articles are routinely reviewed by industry experts with years of hands-on experience.

Reviewed by

on Jun 26, 2023
8-15 hours

•

Advanced

•

2,500-5,000
A roof dormer is an extension made on the roof to add more space and ventilation to your home. Hipped roof dormers are a type of roof dormer with a hipped roof, where three sloped roof surfaces join together at a point on the top, forming a hipped structure. The cost of building a hipped roof dormer ranges from $2,500 to $5,000. It can be built on a variety of home styles, like prairie and craftsman–style homes. These dormers look very attractive, and can add value to your home.
1. Increases the Storage Space
Attics are usually dark spaces in your home. If you add a hipped roof dormer to your attic, it will increase the available space, and an additional window will allow more light and ventilation. With more space and light in your attic, it is possible to use it as an extra storage room in your home. It is also possible to add more cupboards and shelves, and store your belongings safely and neatly. By doing this, you will be able to transform a dark attic space into a functional storage area.
2. Space for a Cozy Reading Nook
If you love reading books, and if you do not have enough space in your home to make a library of your own, you can convert your hipped roof dormer into a small library. You can add some book shelves and arrange all your book collections.
3. Space for an Office Nook
If you are looking for a place to do your office work at home, your roof dormer is a good place to do it. Add a small desk and an office chair, and your small office is ready. You can also add a small filing cabinet to keep your files safe. The dormer space will allow you to work without any disturbance from the outside world. Also, with the dormer window, you will get enough ventilation and light in your office. This is a great idea for families who do not have enough space in their house to add an office room.
4. Add a Bed to your Dormer
If you don't have space for a guest bedroom, a dormer can make a convenient, quiet alcove. Add a small single bed to your roof dormer, and your guest can sleep peacefully, with more privacy than the couch in the living room. All you need to do is make sure the dormer is big enough to accommodate a bed.
5. Add More Space to your Bedroom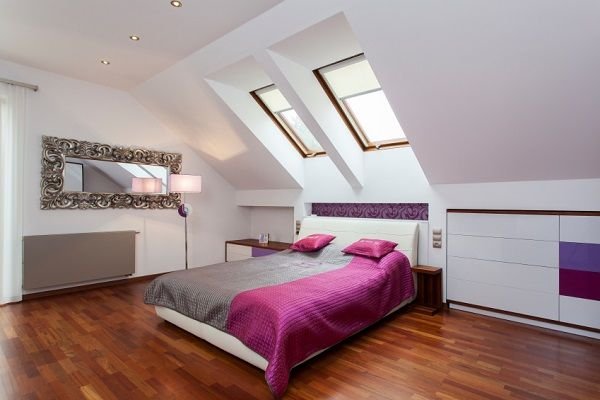 Adding a hipped roof dormer to your bedroom can increase the space considerably. Build seating near the window and add built in shelves, which can double as a storage space. Add a recliner, and use your roof dormer as a place for relaxation after a hard day's work.