6 Advantages of Using a Trim Router
To ensure our content is always up-to-date with current information, best practices, and professional advice, articles are routinely reviewed by industry experts with years of hands-on experience.

Reviewed by

on Dec 05, 2022
1-100 hours

•

Intermediate

•

25-200
A trim router is a very handy small tool to have in your workshop. It's the smallest in the router family, and is extremely versatile. If you use others routers, a trim router will act as a complement, able to perform some work others can't. It's the kind of tool that offers several advantages over other routers, in spite of its compact size and motor. In fact, that's part of its appeal.
1. Hand Use
Where most routers are table mounted units, a trim router fits easily in the hand. Its small size means it can reach into places the others can't manage, to remove small pieces of wood. The motor is small, just one horse power, and the ¼ inch collet of the trim router means it can only take small bits. Although there's little power to the router, certainly not enough to be a table router, it's excellent for small jobs, such as removing small pieces of wood.
2. Versatility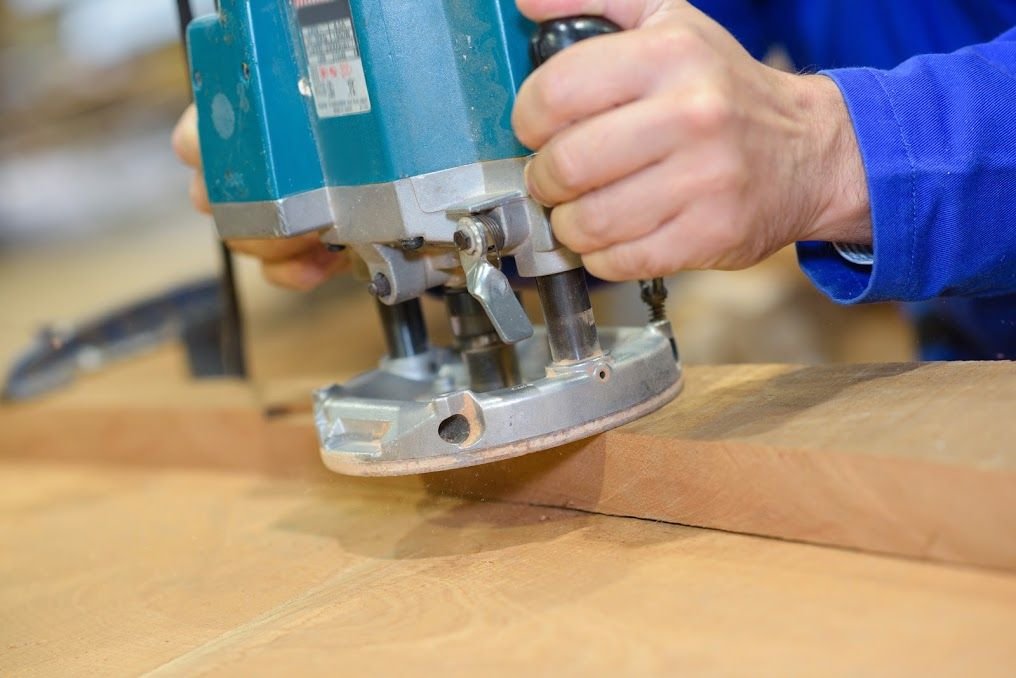 The size of the trim router makes it a very versatile tool. It can be used one-handedly to make cuts, for instance, and still be very accurate. Several different types of bits are available for the trim router. If you're looking to make a dado or a bevel, you can use an angled base butt for the cuts. For curves, you can employ the round-over bit. This will only work with smaller pieces of wood due to the lack of power in a trim router, but for this you only need a smaller router anyway.
3. Precision
On small jobs, you'll achieve much better results with a trim router than with a larger machine. This is because the cutting speed is much greater, as the bit rotates much more quickly. This allows for a far more precise cut in your work, which will require less finishing.
4. Laminate
If you need to edge laminate, a trim router is the ideal tool. It can offer an exact, clean cut, and you are able to follow the shape rather than cut in straight lines only. That makes them ideal for trimming corners on the laminate.
5. Portability
A number of routers are quite portable and not restricted to the workshop. The light weight of the trim router means it can be used almost anywhere it's needed, rather than being restricted. In addition, one handed operation opens up the possibilities for use even further. If you need to work outside, it's easy to take the trim router there and use it.
6. Cost
The trim router is one of the cheapest of the router family. In part, this is because of its smaller size, but it's an excellent investment, as you'll use it regularly. You can buy a good trim router for under $100 and receive many years of use from it. Even if it's not a first choice router or the most versatile one, it's still an excellent choice to keep around because of the range of small jobs it can perform.