6 Advantages of Using a Zero Turn Riding Mower
To ensure our content is always up-to-date with current information, best practices, and professional advice, articles are routinely reviewed by industry experts with years of hands-on experience.

Reviewed by

on Oct 10, 2022
1-4 hours

•

Beginner

•

0-3,000
A zero turn riding mower is a great lawn maintenance machine for both personal and professional use. The machine resembles a little bumper car. You get to ride the mower as you work. The engine is located at the back. Many homeowners now opt for this mower model over other conventional types. Six advantages of the mower are given below.
1. Increased Maneuverability
The two handles on both ends of the mower allow you to manipulate the machine with ease. The rear wheels can move in whatever direction you choose. This gives you greater control as you navigate your way around boulders, shrubs, trees and other obstacles. You can do turns of 180 degrees and 360 degrees with the mower without any hindrances. Increased navigation control is also helpful when you have to mow in confined spaces.
2. Faster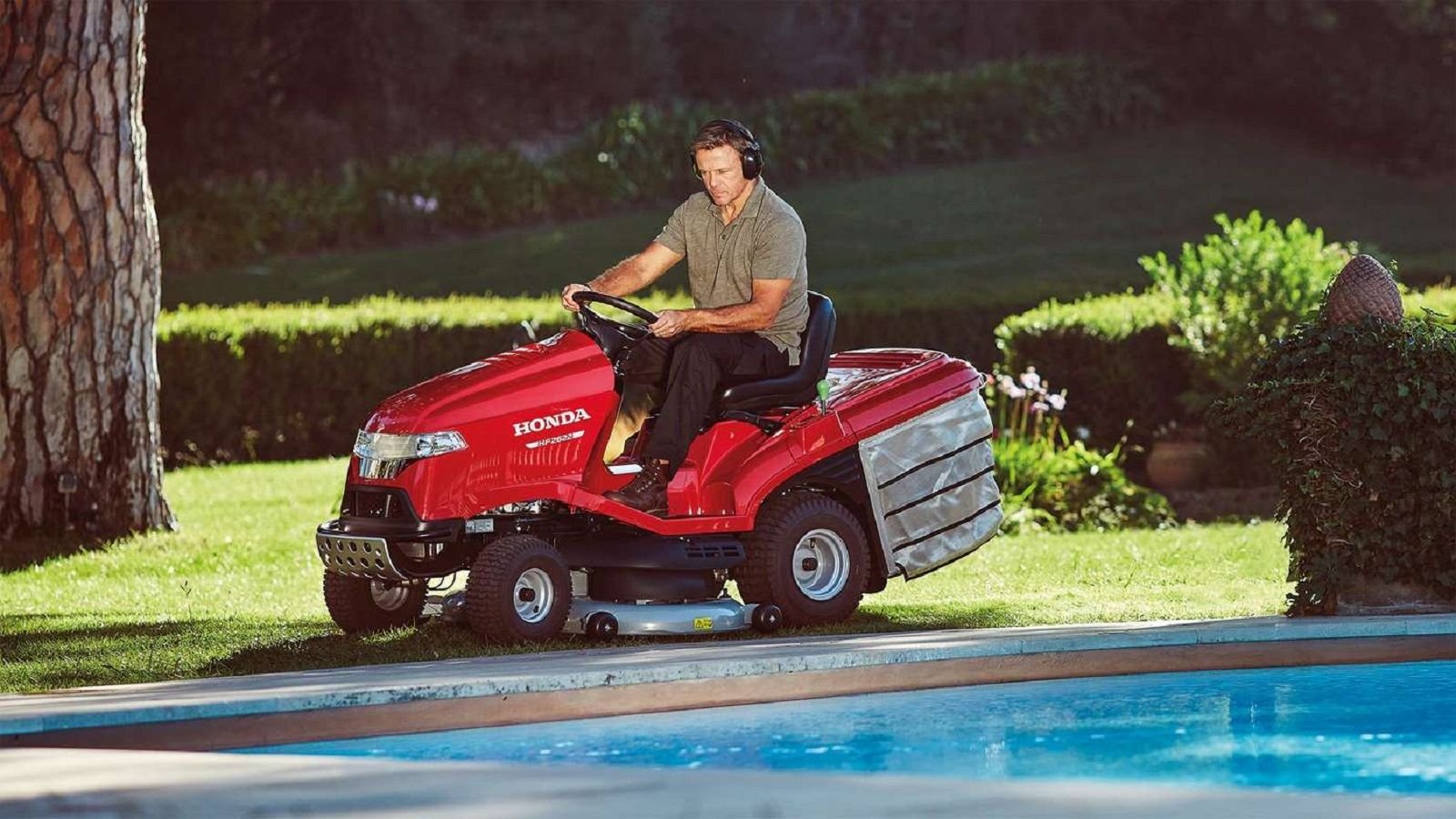 To mow the lawn is a task that usually requires ample time. However, the riding mower allows you to mow your lawn faster and more efficiently. You're able to mow wider areas with the mower than other machines allow. This saves you much time.
3. Higher Efficiency
Various features of the mower contribute to increased efficiency when you mow. Most models have horsepower that ranges from five to 30 with an extremely high cutting speed. This gives the machine the capacity to work over vast areas quickly and efficiently. The machine has a long blade radius which helps to cut more grass. The wide mowing deck is especially convenient if you have a large lawn. It enables you to get through the job quicker without being too tasked.
4. Increased Versatility
Optional attachments include sprayers, seed spreaders, and snow plows. Most models come with a kit that allows you to mulch your lawn as you cut. The grass that is cut is evenly distributed over the lawn as organic manure. This adds to the functionality of the mower. It is also possible to purchase additional accessories from the manufacturer. The various accessories add to machine efficiency.
5. Less Strenuous
Zero turn mowers allow you to ride the mower as you mow. This makes lawn maintenance less strenuous compared to walk-behind mowers. The degree of physical exertion is significantly reduced with zero riders. Muscle strain and fatigue is also less likely since you're not as exerted compared to the walk-behind mowers. Decreased overall strain allows you to work faster and cover larger areas. This is a boost for productivity.
6. Extra Features
These can add to the overall comfort level when you have to mow your lawn. Some zero turn riders come with a canopy. This is a useful item as it helps prevent sunburn during the hotter months of the years. A canopy allows you to work whenever you choose to regardless of the high temperatures. Some models have a connection at the back which allows you to pull along a utility trailer. With all the necessary items on board, it'll save you from unnecessary breaks. The reduced downtime adds to overall productivity as you mow.