6 Projects You Didn't Know You Could DIY
To ensure our content is always up-to-date with current information, best practices, and professional advice, articles are routinely reviewed by industry experts with years of hands-on experience.

Reviewed by

on Jun 26, 2023
Successfully completing a DIY project around the house is one of the most satisfying parts of being a homeowner. Many DIYers, however, underestimate their abilities and don't even attempt certain projects they deem too difficult for their skill level. Whether you're a beginner or an experienced DIYer, here are six projects around the house you didn't know you could do.
1. Lighting Projects
Lighting is one of the most overlooked aspects of home design. Not only does lighting help you see, but it can add a sense of warmth and highlight design elements in a room. Upgrading lighting fixtures, however, can seem like a daunting task for many DIYers. Luckily, replacing a light fixture is a straightforward process that requires only basic electrical knowledge. In fact, installing a new light fixture is as easy as following the wiring in the old unit and tightening down a few screws. In little to no time at all, you can upgrade the lights throughout your home without becoming too overwhelmed.
2. Home Security Update
There is nothing that gives homeowners more peace of mind than a good security system. And you might be surprised to learn that installing your own home security system is not only possible, but it will also save you a lot of money. The first step is to install a wireless alarm system that has the capability of expanding with other components, such as window and door alarms, security lighting, and safety alarms. Once the base system is completed, you can add these systems as you go along, depending on your needs.
3. Building a Smart Home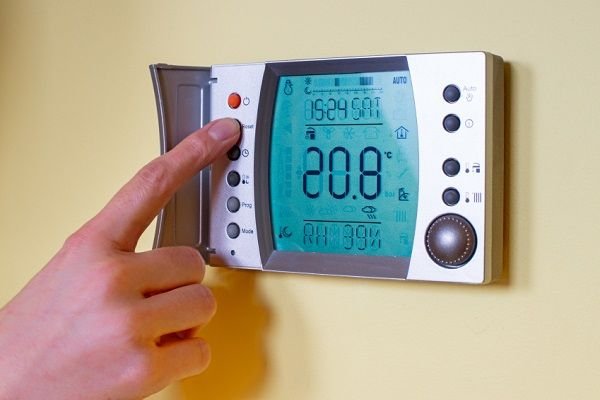 Incorporating smart devices into your home is a great way to expand your DIY skills. Even better, creating a smart home requires little previous knowledge. A good place to start is installing a smart thermostat. These devices are easy to install and program, and can save you a lot of money on your heating and cooling bill. You can also consider trying your hand at smart lighting and plug and play electrical outlets, which enable you to control just about any device in your home.
4. Storage Options
Many homeowners struggle with space problems at some point in their lives, whether they're renting an apartment or living in a house. Knowing how to build adequate storage for your home is a key element in creating more space. From overhead storage options to building storage bins, there are plenty of home storage projects most DIYers can tackle in no time flat. Even better, a lot of storage projects are inexpensive and can be completed with recycled materials around the house, including wood scraps and empty containers.
5. Plumbing Projects
Whether it's a clogged sink or leaky faucet, plumbing issues can sometimes appear out of the realm of many DIYers. Unclogging sinks and fixing leaky faucets, however, are not as hard as you might expect. Most leaks in fixtures are due to worn out washers and replacing them is straightforward. Clogged sinks, meanwhile, can usually be cleared up by cleaning out the sink's stopper. If that doesn't do the trick, then you may have an obstruction further down the line in what is known as the p-trap, which is the curved pipe under the sink. Simply remove the pipe and clear out any debris to unclog the sink.
6. Kitchen Remodel
Remodeling the kitchen is easily one of the more expensive projects a homeowner might face, but it doesn't have to be. You can breathe new life into your kitchen by simply updating the cabinets or installing a new backsplash. For cabinets, a new set of drawer pulls or a fresh coat of paint can really make them appear new. Installing a tile backsplash can add a lot of dimension to the space. You can also consider renovating your old backsplash with new caulk or grout.