7 Fast-Growing Shade Trees
To ensure our content is always up-to-date with current information, best practices, and professional advice, articles are routinely reviewed by industry experts with years of hands-on experience.

Reviewed by

on Jun 26, 2023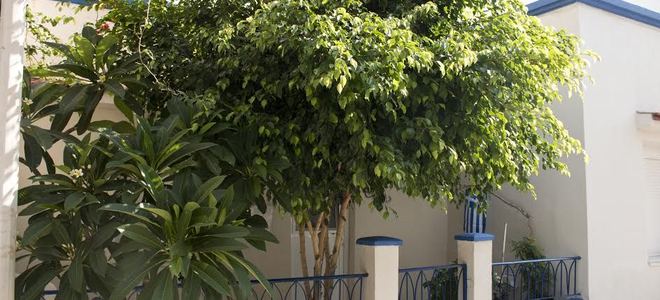 Planting shade trees is a great way to add to your property. The trees can be a beautiful addition, giving your landscaping added interest. Shade trees also benefit your home by providing shade to the home's exterior. This can help lower energy costs. If you plant trees that bloom, you'll enjoy a colorful landscape and the blooms may attract butterflies.
In deciding what type of shade trees are best for you, consider tree type, style, growing habits, and maintenance to keep the trees healthy. Make sure to consider what hardiness zone your garden is in. These seven shade trees can all enhance your outdoor environment.
1. Northern Catalpa
The northern catalpa is a show stopper with its twisting trunk, a bevy of seed pods dancing in the breeze, and bouquets of white flowers highlighted by extra-large leaves. The fast-growing tree at maturity can reach heights of 20 to 40 feet with branches spreading out 20 to 40 feet. The tree thrives in hardiness zones 4-8.
2. Red Maple
Along with providing ample shade, the red maple is a colorful addition to the yard. Towering at 40 to 60 feet, the red maple is a fast grower that that grows 1 to 2 feet per year. The red maple thrives in the sun making it a good choice as a shade tree. The tree grows in hardiness zones 3-9.
3. Weeping Willow
The weeping willow can make one think of graceful dancers gliding across the dance floor as the wispy twigs and foliage gently sway back and forth. Reaching 40 to 60 feet in height and width, the weeping willow creates an impressive canopy that filters the sunlight. It is easily grown with increases of more than 2 feet per year. It is best grown in hardiness zones 6-8.
4. Nuttall's Oak
An impressive addition to a yard is Nuttall's oak with its distinctive leaves that look like a Christmas tree. The shade tree is another fast-growing tree that is ideal for providing shade. Its tall trunk can reach 60 feet with branches that stretch out nearly as wide. Like other oak trees, it produces acorns that squirrels find too hard to resist. The tree grows in hardiness zones 6-9.
5. Paper Birch
Considered to be an ornamental tree as well as a shade tree, the paper birch is a beautiful addition to any landscape. It can reach an imposing height of 70 feet, creating a visually appealing canopy that easily blocks the sun's rays. It grows up to 2 feet a year. The paper birch prefers hardiness zones 2-7.
6. Hybrid Poplar
Tall, slim, and elegant are words that best describe the hybrid poplar. This tree works well when planted as a group to create a towering screen providing the utmost shade. The trees grow to 40 to 50 feet in a short period as growth of up to 8 feet per year is possible. The tree is also a good source of firewood. Hybrid poplars are suited to hardiness zones 3-9.
7. California Sycamore
For the ultimate height and branch spread, the California sycamore is a good choice. With a potential height of 100 feet at maturity, the sycamore will more than do the job. The tree prefers full, unfiltered sun making it an excellent source of shade. This tree can be grown in hardiness zones 7-10.
Things to Consider
There are several factors that must be considered when selecting shade trees for your property. These include:
Checking that the tree can survive in your area's hardiness zone.
The type of soil the tree needs to survive.
Knowing if your area will provide enough yearly rainfall to support growth.
Seasonal temperatures and how they will affect the tree.
Anticipated growing time to maturity.
The type of maintenance required such as annual tree trimming.
If a permit is required.
Potential root problems and limb breakage that may affect the home.
Tree suitability for the amount of room available for planting.
For questions about the type of shade trees that are suited to your property, contact a professional tree service, a nursery specializing in trees, or a licensed arborist.