7 Things Homeowners Forget to Do Every Spring
To ensure our content is always up-to-date with current information, best practices, and professional advice, articles are routinely reviewed by industry experts with years of hands-on experience.

Reviewed by

on Jun 26, 2023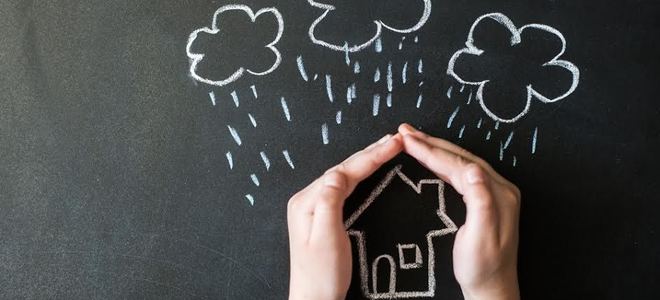 Spring brings a new beginning each year when it rolls around. There's something about flowers budding and new leaves on the trees that makes everything feel fresh and invigorating. With this new season, homeowners typically associate the task of spring cleaning. However, there's much more to be done around the house than that. Learn below about all of the things that should be done around the house each spring. Some of these are easy to forget and others may seem like daunting tasks, but they're all important nonetheless!
1. Ensure Good Drainage
Spring brings many rain showers, so good drainage is essential to the health of your home. Without proper drainage, flooding as well as mold and mildew are all prominent issues. Check outside to ensure that the soil around your foundation walls slopes away at least six vertical inches over 10 feet. This ensures that rain will naturally move away from your foundation, mitigating the risk of these potential problems.
2. Prevent an Insect Invasion
Spring brings an abundance of insects, and these pests may try to get into your home if you don't seal off holes that allow them that luxury once warmer hits. This includes openings around your foundation as well as entry points for wires and pipes. To do this, use a spray can of foam to plug holes effectively.
Another measure you can take to avoid unwanted insects in your home is to keep moisture away from your foundation. Termites cause a reported $5 billion in property damage each year in the U.S., and they thrive off of moisture. To deprive them, fix leaking faucets, pipes, and air conditioning units as spring begins. Also replace weatherstripping around windows to avoid spring rainfall from entering your home.
3. Shut Down the Fireplace
With warmer weather on the horizon, the need for your fireplace becomes minimal. That means you have to shut down your fireplace as appropriate for the safety of your home. Close your fireplace damper to keep drafts, rain, animals, and insects out of your home. This is a metal flap inside your fireplace that covers the opening of your chimney. This should be easy to close, as most dampers have a loop, lever, or chain that allow for simple opening and closing. This is a small task, making it an easy one to forget, but it's certainly important!
4. Check all Detectors
For safety reasons, all homes should be equipped with smoke and carbon monoxide detectors. While you're spring cleaning, take the time to check each of these detectors around your house to ensure that they are still in working condition. Replace batteries as needed to keep your family safe and sound throughout the new seasons of the year.
5. Prevent Storm Damage to Trees
As the spring starts, survey the trees around your property and house to ensure that they're not threatening wires or power lines. The warmer the weather, the more likely your area is to experience thunder and lightning storms, accompanied by heavy winds. If branches are encroaching on these spaces, call a tree service to trim them back.
6. Repair Damaged Roofing
A roof can take quite a beating during the winter with all the snow and debris that it may face. When spring rolls around, it's important to give your roof some TLC. Examine shingles to ensure that none were lost, cracked, buckled, or damaged throughout the winter months. If needed, call in a professional to come make repairs or install replacements to keep your roof in good condition.
7. Check Outdoor Faucets
Your outdoor faucets likely don't get much use during the colder months of the year. So, as spring begins, it's important to check these faucets for freeze damage. Do so by turning the water on and placing your thumb over the opening of the faucet. If the flow is easily stopped, the pipe inside your home is likely damaged and could need replacing.
As spring begins, don't forget to carry out these maintenance and safety tasks around your home. They may take some time to check off your list, but they're important for a happy home.