7 Tips for Moving Across the Country
The act of moving across the country (any country) is a major life moment, and it can be a daunting, even overwhelming task, filled with stress and anxiety. Luckily, there are a number of ways to make it a simpler feat.
1. Start Early
When you first start planning your move, it may seem like it's a long way off. However, the act of packing up an entire living space takes quite a bit of time and it's a tiring task. You don't want to have to do it all in a day or even a week. Start as early as you can, even if it just means getting organized, reaching out to moving companies, quoting shipping containers, and saving boxes and packing supplies to have for the move. Any effort you make early on will be appreciated by your future self when it's really crunch time leading up to the move.
2. Pick a Strategic Move Date
Moving during the summer is notoriously the most expensive option, as it's the most popular time to move to a new home. If possible, plan to move during the off season for cheaper rates with moving companies and an all-around easier process. Especially when you're moving a long distance, this could mean some serious cash saved on movers simply for moving in a different season. If you must move during the summer, try to do so on a weekday and avoid doing it near holiday weekends.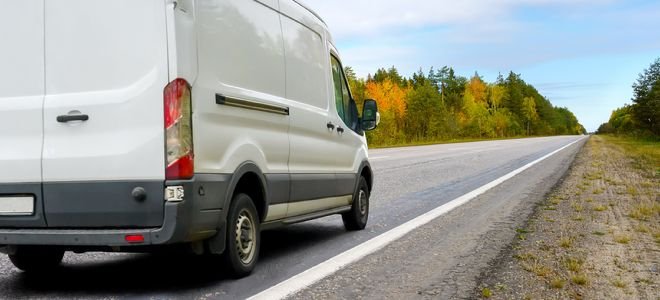 3. Purge and Cleanse
Moving is a great time to realize how much stuff you have. Take this time to get rid of things you don't use anymore. Whether it be clothes that are no longer worn, shoes that have seen better days, or furniture that you want to replace in your next home, it's time to do some serious letting go. If things are still in good shape, consider selling it on apps like LetGo, Poshmark, or using Facebook Marketplace. Otherwise, consider donating items to local charities or Goodwill. For things that are in bad shape, throw them out, recycle, or upcycle them.
Make an Inventory List
Before you make a big move, you'll want to take an inventory of everything you have. This is because many of your belongings may end up scattered during the move, as some things could end up in storage or at someone else's home while you're in the process of moving from one point to another. Having one central list that describes everything you own is helpful once you get down to unpacking and tracking things down. Separate the list into rooms and categories to keep it well-organized and easy to navigate. On this list, also have a column that denotes the condition of your items, especially when it comes to larger pieces of furniture or high-ticket belongings. This way, you'll know if anything was damaged during the move.
4. Have a Moving Day Essentials Bag
There are certain things that you'll want to have with you during the move rather than sticking them with movers or in a buried box in the back of a U-Haul. That's where a moving day essentials bag comes into play. This bag should hold everything you'll need as you move from one spot to the next. This includes toiletries, clothes to wear, any medication, and a few other key items. Have snacks, paper towels, trash bags, water bottles, phone chargers, and important personal documents on hand.
5. Pack Clothes Strategically
Clothes take up a lot of room, especially when it comes to bulky items like coats and sweaters. For that reason, you'll need to be strategic about how you pack your clothes. Consider using the "rolling" method where you roll clothes into cylinders instead of folding your garments when packing them. Then, you can use the small spaces in between rolls to stuff smaller items, like socks and underwear. Another space-saving idea is to use the vacuum seal bags for larger garments and linens - like coats, comforters, and so on - in order to compress them and to save room.
6. Label All Boxes
Every box that you pack should be labeled with several pieces of information for safety and organization purposes. First of all, be sure to label a box as fragile if its contents are at all breakable. Do this in big, bold letters to ensure that movers see this information. Also label all boxes with your name and phone number in case there is any mixup on the moving truck, as—sometimes—movers are transporting the items of multiple families on one truck at the same time. Also label each box with what room the contents belong on upon arrival to your new home to make unpacking simpler.
7. Don't Forget the Little Details
There are a few little things that must be done with every move, and especially when you're making a major move across the country, it can be easy to forget about them. Don't forget to transfer over your utility bills, change your address with the USPS, cancel gym memberships, collect personal records from doctors, vets, and schools as needed, and arrange to return your keys (if needed). Once you get to your new home, don't forget to get a new license or ID shortly after you're settled in.
Moving can definitely be complicated and exhausting, but a big change is also exciting and serves as a great opportunity of a fresh start and new beginning.
Sara LeDuc is a freelance writer for DoItYourself.com. She also writes for a handful of other websites and platforms. She has been growing her skills and client base for the past two years, but has been passionate about writing for as long as she can remember. She has worked with Internet Brands for over three years and enjoys learning about — and completing — DIY projects and keeping up with the latest and greatest home improvement trends. Besides her work for DoItYourself.com, Sara also has worked with retail, human resources, fitness, commercial, and medical clients to help them increase client engagement, grow their following, and drive traction to their blogs and websites. Sara has furthered her skills and reach by working as an editor with a media company. This has helped her diversify her abilities as a writer and work with additional writers, editors, and a wider range of clients. Sara enjoys continuously learning and building her skills in the field by working on SEO campaigns and outreach programs to increase the visibility of her freelance clients. She loves being creative, pitching article and post ideas to clients, learning more about the freelance industry, and completing DIY projects.