7 Tips to Pest Proof Your Pantry
To ensure our content is always up-to-date with current information, best practices, and professional advice, articles are routinely reviewed by industry experts with years of hands-on experience.

Reviewed by

on Jun 26, 2023
Finding a pest in your pantry can really ruin your day, not to mention cut into your budget. Although pests seem to find their way into pantries all year long, small rodents and certain insects invade more frequently when the cold weather hits. With winter right around the corner, here is a quick guide on how to pest proof your pantry this season.
1. Clean Everything
The first step in preventing pests from invading your pantry is to clean up any spilled food. Pests are attracted to spilled food and leftovers. Cleaning the pantry before the cold weather hits will help eliminate these food sources. Start by clearing the shelves and vacuuming crumbs and other debris. Make sure you get every corner and crevice. Then clean the shelves with soapy water or a mixture of vinegar. Allow the pantry to dry before re-stocking the food items.
2. Clear Floor Space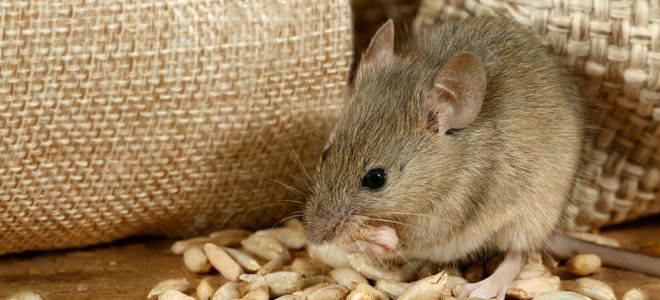 Storing food on the pantry floor, or any floor in the kitchen for that matter, is never recommended. In the pantry, the first shelf should be 18 inches high at a minimum. If you have food items on the floor, relocate them to an empty shelf. If you do not have any empty spaces on the shelf, consider purchasing an airtight container to store the food inside. This rule applies to pet food as well.
3. Check Food Regularly
Outdated food can attract a variety of pests to your pantry. You should get rid of any food that is outdated, including fruit that is overripe. Fruit flies are known to congregate around overripe fruits, such as bananas, and it does not take long before you get a swarm. After you throw away the fruit, make sure it does not linger in the trash too long. The trash can is another entry point for pests to gain a foothold in your kitchen.
4. Seal Gaps
Rodents can fit themselves into smaller spaces than you could imagine. Even the smallest gaps in your pantry wall can be an opening for mice or insects. The best way to keep them from infiltrating cabinets and walls is to make sure everything is locked up tight. Take a look inside your pantry and make note of any cracks or gaps where rodents might squeeze inside. Seal these holes with caulking to prevent any future break-ins.
5. Invest In Storage Containers
Storing food in airtight containers is one of the best ways to deter pests. You can choose plastic or glass containers, though the latter is a better choice when it comes to pests that chew. Mice have been known to chew right through plastic, though these types of containers are usually a safe bet for most homes. Although glass is more expensive than plastic, rodents will not be able to chew through the material, no matter how bad they want it.
6. Install Traps
Traps are a great way to catch pantry pests before they make of mess of things. You can find all kinds of traps at your local hardware store, including ones for fruit flies, mice, and cockroaches. Not only are traps a good way to eliminate unwanted invaders, but they can also inform you about the kind of pests that are lurking in your pantry. Just remember to check the traps on a regular basis to prevent any potential health hazards. If you do not want to kill the pests, there are more humane traps that catch and release.
7. Use Scents
Scents are a great alternative to setting traps. Certain smells act as a repellant and discourage the pests from taking residence in the pantry. Bugs, for instance, cannot stand dried bay leaves. Hiding a few of these leaves in each corner of the pantry can help keep the bugs away. Mint leaves and peppermint are also great deterrents for mice and other small rodents. With peppermint, simply mix together some vinegar, water, and a drop or two of peppermint essential oil. Wipe down pantry surfaces with this mixture every so often to keep mice away.
Perry Carpenter is a freelance writer living in Springfield, Missouri. Her love of everything DIY was instilled from an early age by her mother. Growing up, creativity was encouraged, and Christmas prep involved making lots of homemade presents. Perry has been a successful freelance writer since graduating from Missouri State University with a degree in journalism. She has worked on dozens of home renovations, completing projects from garage rebuilds and asbestos removal to shower installation. She has covered everything from auto repair to plumbing for DoItYourself.com. In her spare time, Perry enjoys traveling, especially abroad. Her best friend since kindergarten has lived in many places around the world, giving Perry and her husband lots of vacation destinations. She currently has plans to visit Germany and Italy, followed by Scotland and England. Scotland especially holds a special place in her heart because of her deep Scottish roots. In fact, her profile picture was taken in Fort William, a town in the western Scottish Highlands. Perry loves to cook for family and friends and can often be found prepping for the next big get together, whether it is a family birthday, or just another NFL Sunday. She also volunteers by coaching youth volleyball, as well as by raising money for her father's memorial scholarship fund.

H.R. Helm is an accomplished DIY craftsman. He has been DIY since childhood and is now a septuagenarian. He is experienced in wood and metal construction, having designed and built several houses and metal buildings. He built every permanent building on his current homestead and did all the plumbing and electrical work. He has several years experience as a professional cabinet builder, and he is an accomplished auto repairman, having operated an auto repair business for many years. He currently has a home shop where he sharpens and rebuilds saws, repairs lawn mowers, mobility scooters, hydraulic jacks, and anything else that comes along. He also builds custom tools for metal working. Invention prototypes are another of his many accomplishments. He owned and operated a manufacturing business building Compact Utility Vehicles for homeowner use. H.R. enjoys making jams and jellies during fruit season along with cooking meals. He is committed to outdoor cooking in a Bar-B-Q pit he welded together several years ago. He maintains fruit and nut trees along with helping his wife with a vegetable garden. He farmed commercial garden produce for several years. It helps to have over 50 years of farming and ranching experience. Employment/Education Highlights ASE Certified Master Auto Technician Certified Welder Cross country truck driver -- over dimensional freight Design Engineer/Project Manager for injection molded plastic company Bus Driver/Substitute Teacher Inventor with two patents (weight training – anti-rollback for manual wheelchair) BS in Industrial Technology