7 Tips to Plan Your Home Improvement Year
0-1000 hours

•

Intermediate

•

0-20000
If you're a homeowner, you know there's no end to home improvement projects. The list just gets longer and longer. Sometimes it just plain becomes overwhelming and you may want to throw your arms up in despair. That's when creating a plan allows you to take control of the situation, keep on top of needed repairs, and complete the updates you're dreaming of. Here are some things to consider when creating your home improvement plan for the year.
1. List it All
You likely won't get to everything on the list, but at least get it on paper so you can see everything in one place. Take a tablet or a pad around the inside and outside of your home, writing down the small and large tasks you'd like completed. If it helps, categorize your list into areas such as kitchen, garden, garage, etc.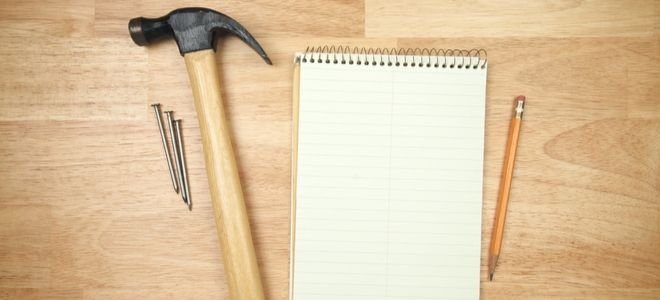 2. Be Specific
Include details in your list when you have something specific in mind. Also break down each project into itemized tasks so you can cross things off the list as you go. For example, if you're planning a bedroom upgrade, break that into flooring, paint, trim, window coverings, decor, etc.
3. Maintenance
Remember to include regular maintenance items on the list. By putting them on the schedule, you'll keep them from getting squeezed out between work, family life, and those other home improvement projects.
4. Do your Research
Perhaps the best thing you can do for your home improvement plans is research. Hit us up for inspiration about cheap home upgrades, remodeling ideas, and information about the specific projects on your list. Investigate costs, carefully consider the materials you will use, and investigate whether you'll need any building permits. If materials are going to be delivered, figure out how long that will take. Look into natural products that have less of an environmental impact and weigh the pros and cons of those options.
Take note of timelines for projects so you can realistically get them done, and always overestimate how much time it will take. So, if a project is estimated to take four hours, figure that it will take a weekend by the time you collect supplies, complete the task, and clean up. Building in extra time makes the task more enjoyable and reduces stressful deadlines. Also note which projects you can do yourself and which will be easier if you recruit some friends or pay a professional.
5. Create a Budget
Obviously a budget is a huge part of any home improvement planning process. After all, if we all had unlimited funds, there would be no list to worry about. The reality is that supplies can be costly, so it's good to plan ahead, especially for bigger projects like a kitchen remodel or roof replacement. When it comes to budgeting, an eye for detail will keep you from having too many surprises. Complete that research we mentioned and remember to include the things that may seem insignificant against the larger costs. For example, if you're repainting your kitchen cabinets, in addition to primer and paint remember to include the costs of sandpaper, drawer or cabinet hardware, painter's tape, and masking paper.
6. Consider your Schedule
Successful home improvement requires a time investment, and while some projects can be drawn out for as long as needed, such as building a shed out of pallet boards, if you only have one bathroom in the house any sort of update or maintenance will need to be done in a timely manner. Start by pulling out an electronic or paper calendar. Look at the events you already have scheduled for the year. Do you need to have the project completed by a certain date? Will you be out of town for a period of time? Would you rather take vacation time to complete the task or work it in on available weekends? When you get a sense for the obligations already on your calendar, you can begin to pencil in projects.
7. Prioritize
Although your heart might be set on replacing the fixtures in the dining room, it's important to prioritize the needs of the home. Make sure electrical and plumbing systems are working properly, and take care of any safety hazards around the property. Also move repairs and maintenance to the top of the list. It's critical to prioritize repairs that can cause damage to other materials in the house. For example, a leaking roof can cost you big in other repairs if not dealt with.
With a budget set, your research done, and a calendar in front of you, pulling together a home improvement schedule for the new year will be a big check off the to-do list.