9 Beginner Projects to Do in a Day
To ensure our content is always up-to-date with current information, best practices, and professional advice, articles are routinely reviewed by industry experts with years of hands-on experience.

Reviewed by

on May 13, 2021
No matter how much we try, time and the elements can take a significant toll on any home's interior and exterior. With a few one-day projects for beginner DIY enthusiasts, it's easy to add a fresh look and breathe new life into your home.
Creating a checklist helps put all the areas in place that you'll want (or should) give attention to. These include:
Windows
Doors
Paint
Exterior mold and mildew
Kitchen and bathroom fixtures
Cabinet hardware
Filters
Window film
1. Pressure Wash to Remove Mold and Mildew
Exterior mold and mildew are standard for homes due to moisture. An in-depth cleaning with a pressure washer is all you need to remove the build-up of grime, mold, and mildew on the exterior. Pressure washers are available to rent at many home improvement centers. Note: Signs of interior mold and/or mildew on the walls, ceilings, or baseboards may be an indication of a leaking roof, water heater, or broken water line. In this situation, contact a professional to check for the problem.
2. Apply Window Film for Energy Efficiency
Window film is a viable option for adding energy efficiency to a home. The film works as a barrier to filter out excessive heat and cold. Window film is also an excellent option for adding privacy and addressing unattractive views. It's available in solid colors or in a variety of interesting patterns.
3. Add a New Color of Paint to Your Space
A new coat of paint does wonders for the interior. All you need is your favorite color paint and a few basic painting items to spruce up each room. Take one room, each day, and turn it into a panorama of color.
4. Clean Window Tracks and Replace Screens
Every window in your house is subject to outside forces that include dirt and grime. To keep windows operating smoothly, regardless of the type of frame, clean built-up debris out of window tracks. Caulk any cracks around the windows that allow air in or out. Check the screens for holes, rips, or tears, and if damaged, replace them with a new screen. Also, replace the spline that can deteriorate over time.
5. Weatherproof Doors for Energy Efficiency
Doors also take a beating every day. Like the windows, check for any cracks or seams and caulk if necessary. Also, check the weatherstripping around the door frame since it can degrade due to weather and usage. This is a simple removal and installation process that helps keep your home energy efficient.
6. Update Kitchen Hardware
While you're in the process of changing fixtures, another one-day project is upgrading the hardware on kitchen cabinets, bathroom vanities, interior doors, closet doors, and glass sliding doors. You may also want to consider installing a security lock to doors that allow entry into your home.
7. Update Floors With Peel-and-Stick Tile
Floors take a licking day and night. For homes with older flooring, consider using one of the many patterns available with peel-and-stick vinyl tiles. Tiles are easily installed, and the new look will add to the overall appearance of any other one-day projects you choose to do, such as painting.
8. Paint a Chalkboard to Keep Yourself Organized
Chalkboard paint can turn any surface into a writing area. Consider using the easy-to-use material inside cabinet doors, closet doors, or even on the refrigerator to leave yourself a reminder or a message for the family.
9. Start a Compost Pile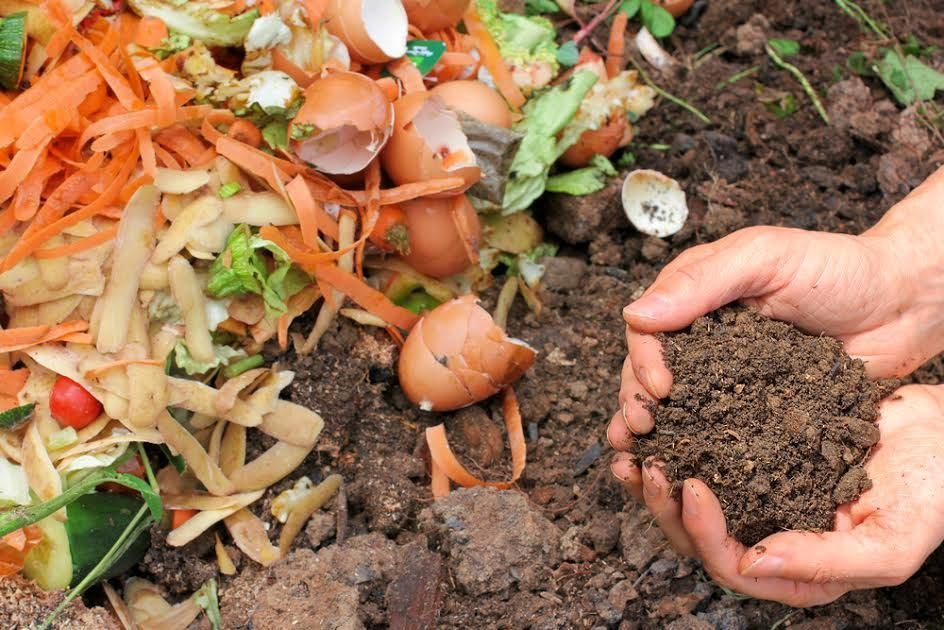 For gardeners, you can start a compost pile in one day with leftovers. Keep it going indefinitely to have continual access to rich soil for your vegetable and flower garden. By making your own compost, you help the environment, save money on gardening materials, and avoid the use of chemicals.
Each of these one-day projects needs only a little time, a few simple tools, and a dash of creativity to turn your home and garden into an oasis of efficiency and beauty.